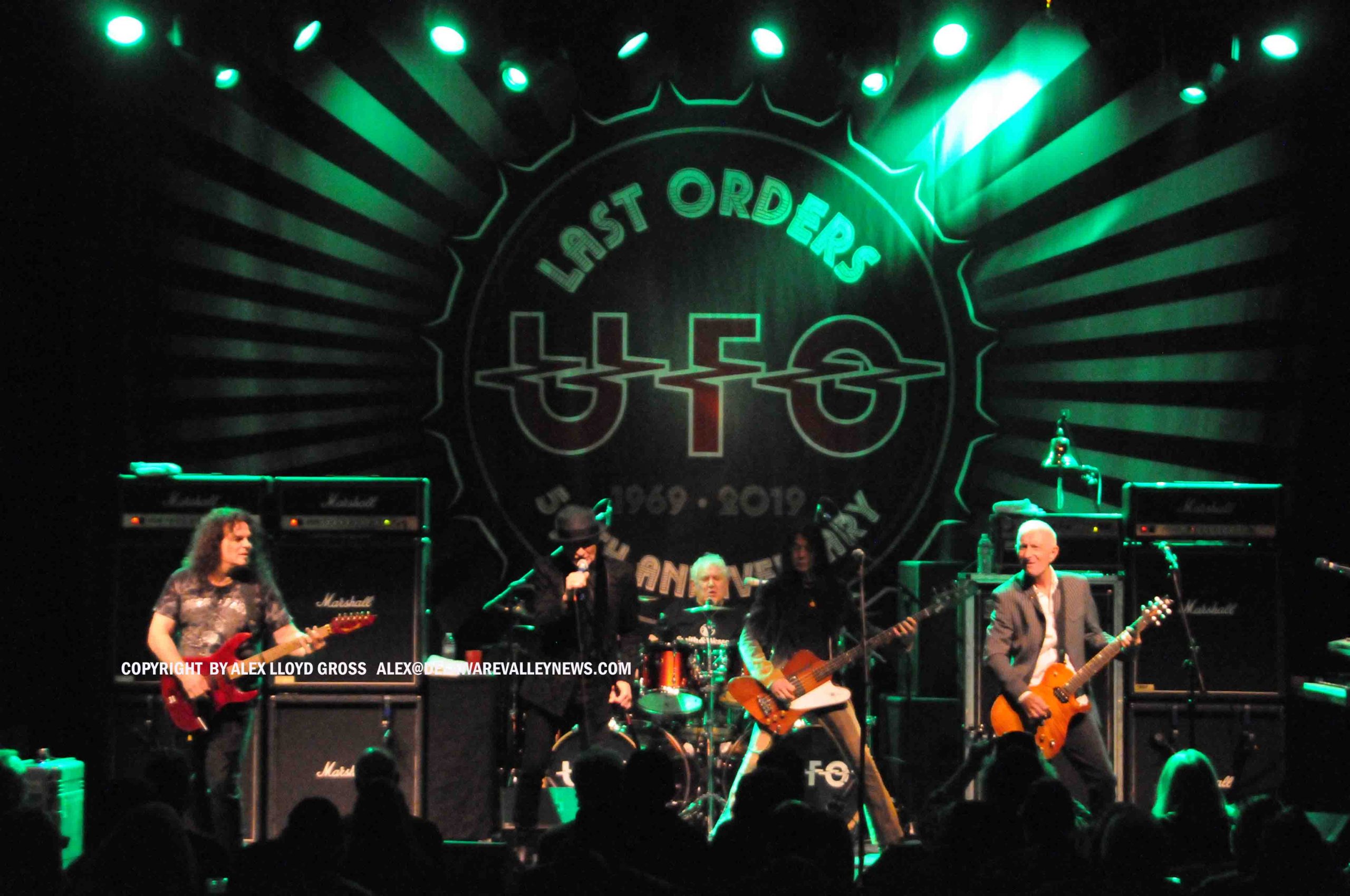 The Last UFO Show In the Region Was Awesome
---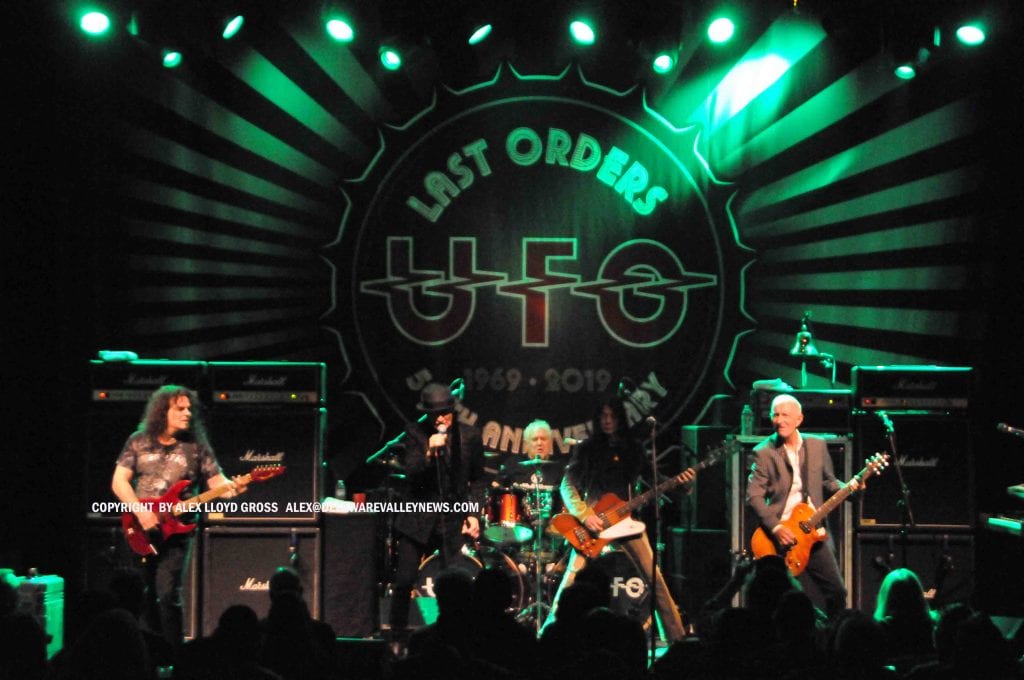 by Alex Lloyd Gross
UFO have been kicking ass as a band for the past 50 years.  It's time to call it quits.  Lead singer Phil Mogg is about ready to retire and enjoy life.  So the music icons got together for the final Last Orders  world tour and said their farewells. Last night, February 19, 2020 it was Sellersville's turn to bear witness to this band.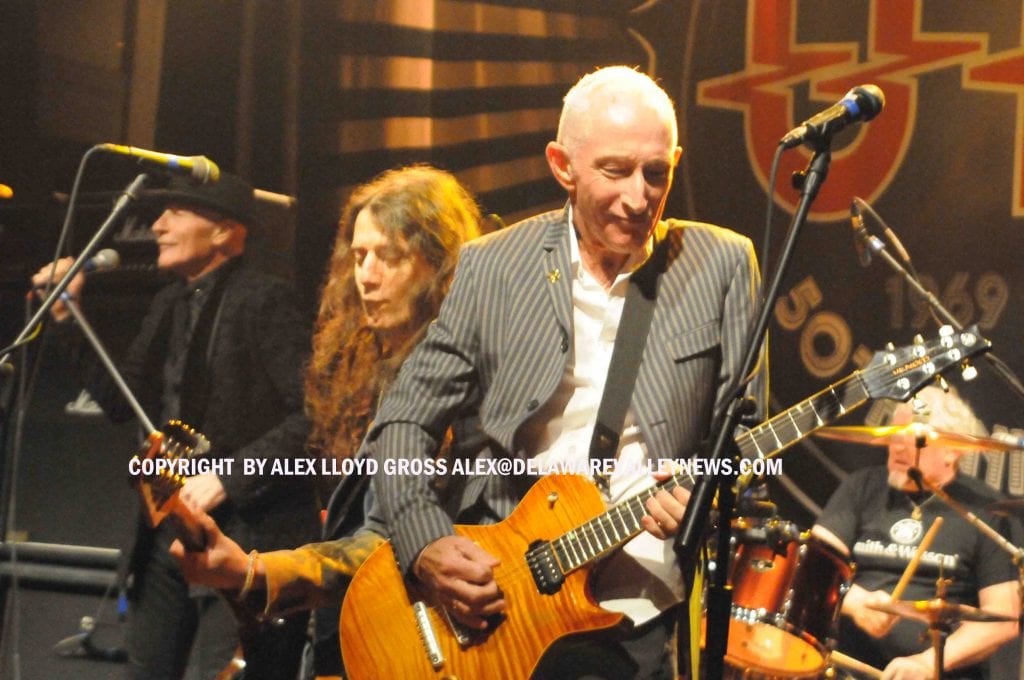 The show was sold out. There were empty seats.  Not because people did not show up but rather because fans elected to see the show in the standing room section. This is not a band to see while sitting down, but that is what the majority of the crowd did last evening. Paul Raymond , the bands guitarist and keyboard player died  last year.  In his replacement was Niel Carter, who was a member of UFO in the early 1980's and was partly responsible for three great albums, The Wild The Willing and the Innocent , Mechanix. and Making Contact.
Phil Mogg was not feeling well and cancelled the VIP meet and greet for after the show.  In fact, two songs were left off the set, "Love To Love" and "Makin' Moves". Instead, UFO stayed close to their hits. "Burn Your House Down"  and "Run Boy Run" were the only newer songs played. There is so much material to play from newer releases, like "Villains and Thieves"  from the Visitor,  for example.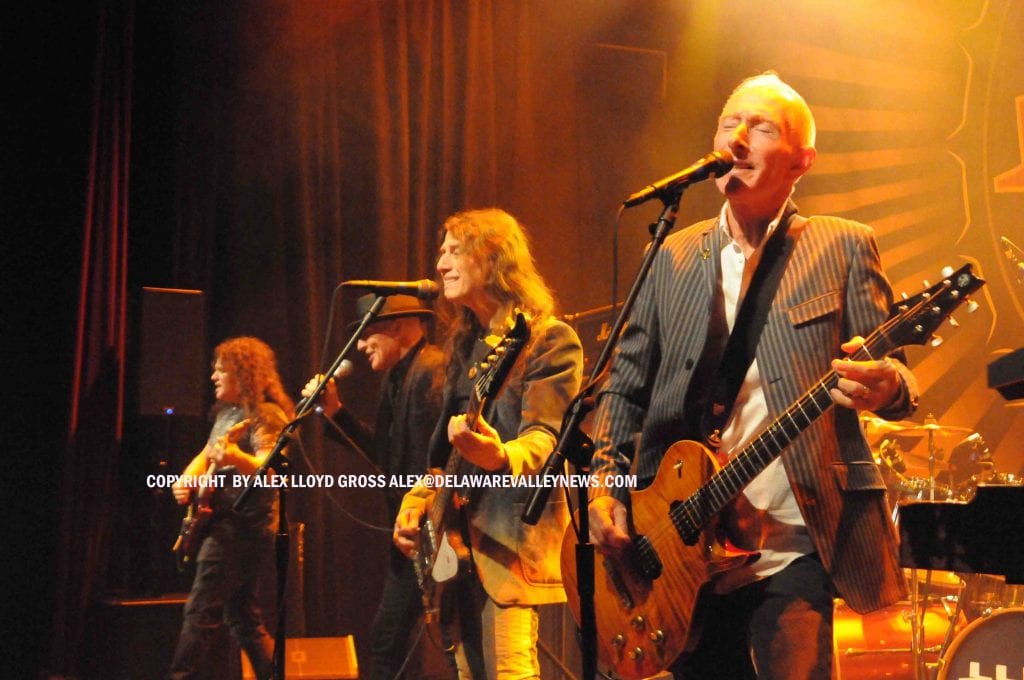 The show opened with "Mother Mary". Niel Carter proved himself and it was like he never left the band. He learned the new songs and had fun with them. From his days of playing the old Philly Spectrum, songs like  "Lights Out",  "Rock Bottom" and "Doctor Doctor" were very familiar to him.  It was way better to see this band in Sellersville than it was at the Spectrum. It was more intimate, the band played longer .
Local boy Vinny Moore from Delaware has been in this band for a while. One of the most down to earth guys you could ever meet.  He grew up listening to the band and then wound up as their guitarist. Bass player Rob DeLuca  can also boast ties to this area..  Both serve this band well . The Sellersville show lasted a little over one hour.  It was shortened, but it almost did not happen at all, as Mogg elected to play rather than cancel the show due to him being under the weather.  Most of the scheduled shows are sold out.on this tour. However,  go to their website to see if they are playing any festivals or a part of any rock cruises.
Opening the show was Damon Johnson, doing an acoustic show. If his name is familiar, that is Brother Cain,  Thin Lizzy, Black Star Riders as well as scoring music for movies.  His records are not acoustic, they are electric and they rock.  He played "Jail break" and "The Boys Are Back In Town" from Thin Lizzy