Bristol Flea Market Opens To Packed House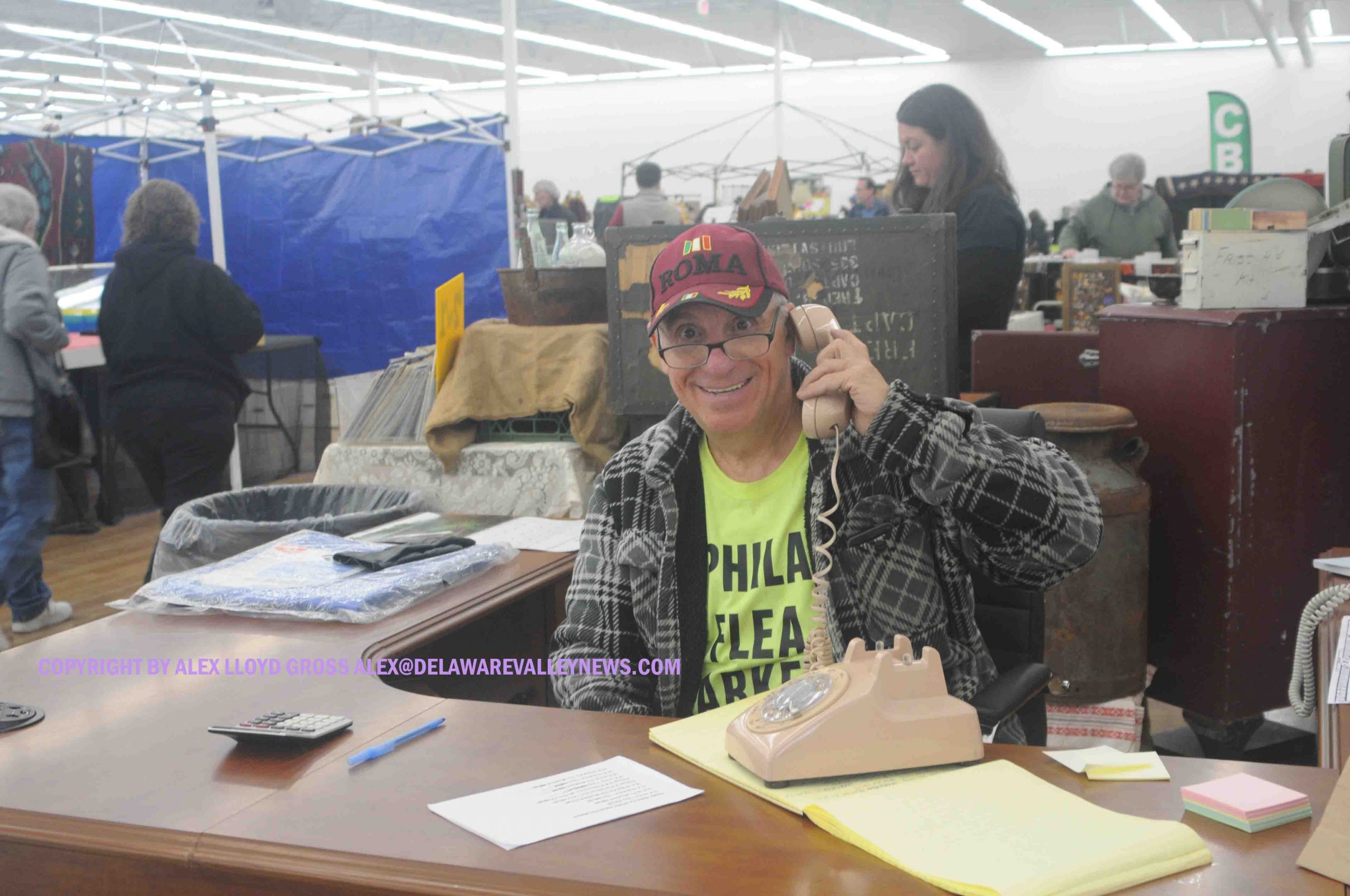 Bristol Flea Market Opens To Packed House
---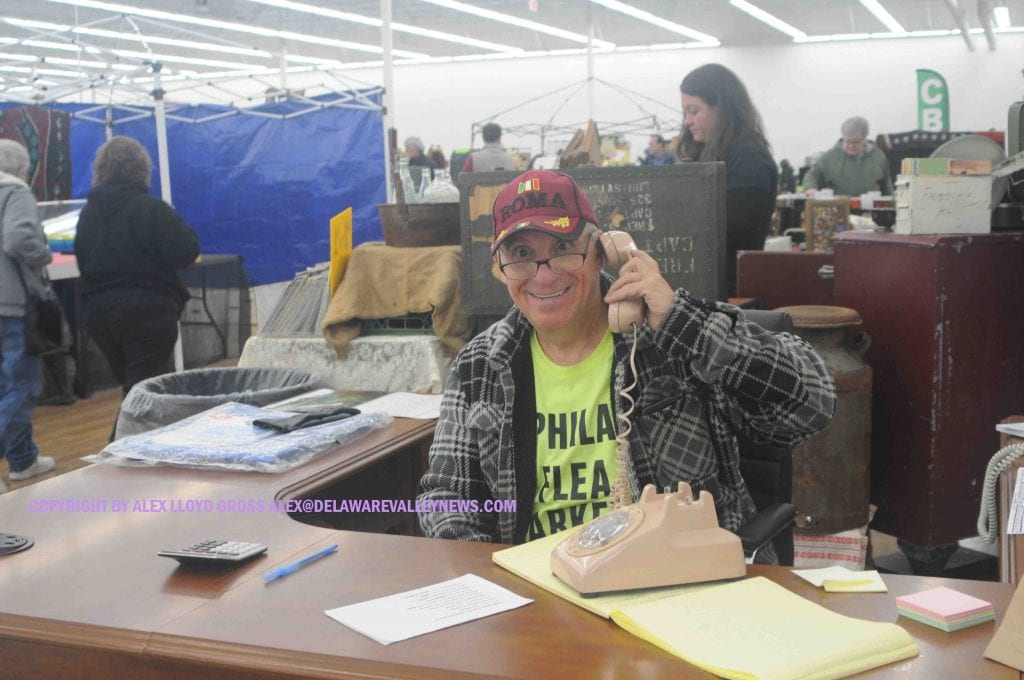 by Alex Lloyd Gross
Anthony Soprano, the man who brought the flea market to the old Wal-Mart store in Bristol Borough could not be happier.  30 minutes into the  official opening and he is quickly running out of room for vendors.  He only has a few spots left.  The parking lot is filling up.  Yep, not even into it for a full hour and the Bristol Flea Market is a success. "I think the problems we had with the alarm system that delayed this have helped build the buzz about this place," he said. For those new to the area or thinking about a trip, Route 13 and Veterans Highway  is where you want to go,
A flea market is dead without customers. Rest assured, there were plenty of them and plenty of deals to be had. When going to a flea market, one should watch prices, shop around.. Someone selling an item you may see for $25.00 is also being offered around the corner or across the building for $15.00. Vintage items are plentiful and so are the bargains.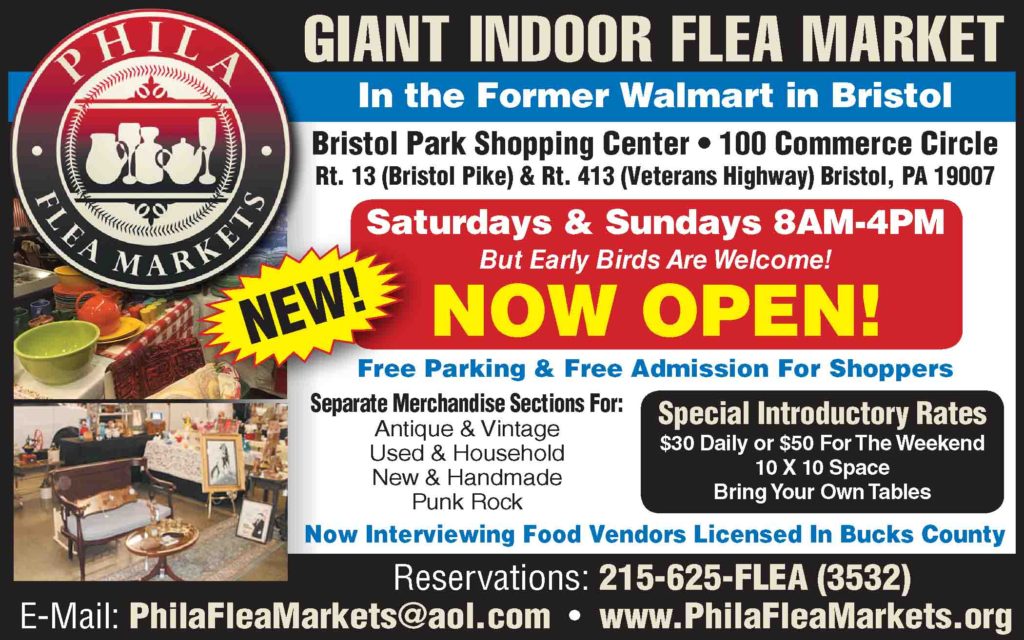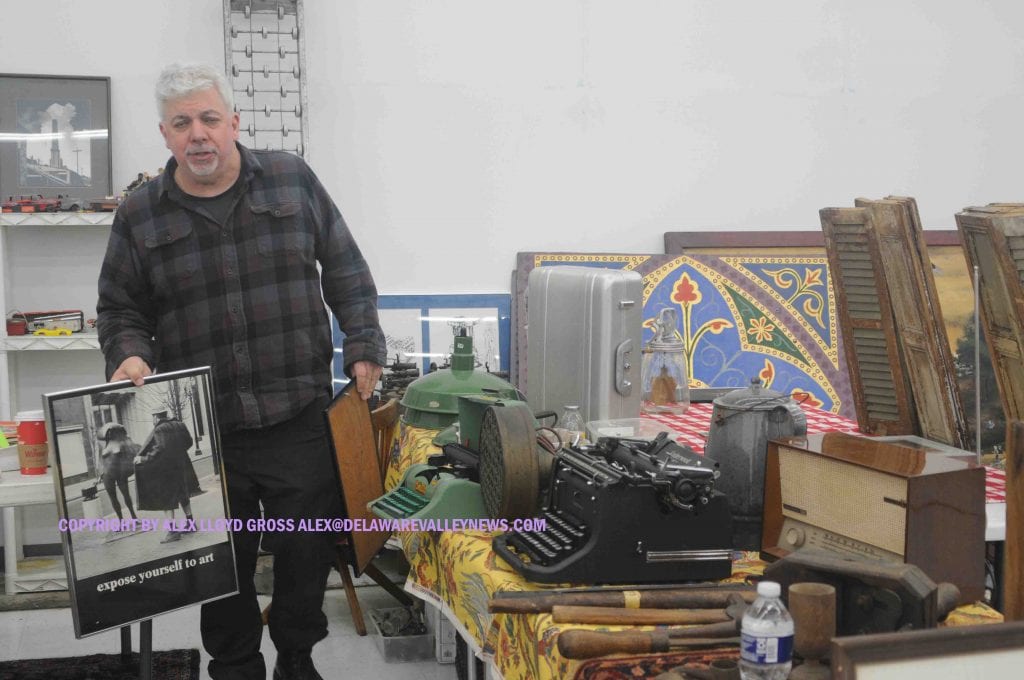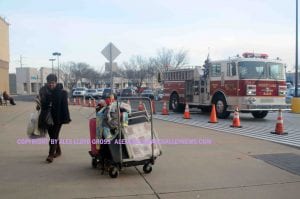 Antique metal signs, rotary dial phones, toy trucks made from metal, not plastic, all of them are available. Household items like cleaning supplies,  safety supplies,  and tape all have their own section as does newer items and handmade crafts.
Walking around this flea market can get you hungry. There are two places to get a quick bite to eat inside.  Some tips: If you are selling, early early early. At this flea market, early birds are welcome. They come and go. Here is the problem if you come in late. That movie projector you have been wanting to get rid of is not getting sold, as the person who would have bought it left for the day before 8:30 AM.
If you are selling pre recorded media ( video tapes, DVD's CD's,) make sure the titles are all facing the same direction. People will walk if they have to keep pulling things out to check titles.  This flea market is busy. One of the busier ones in the region. As weather improves,  Soprano has the option to sell space in the sidewalk outside  the store. Chances are very very good this will happen in a month or so.