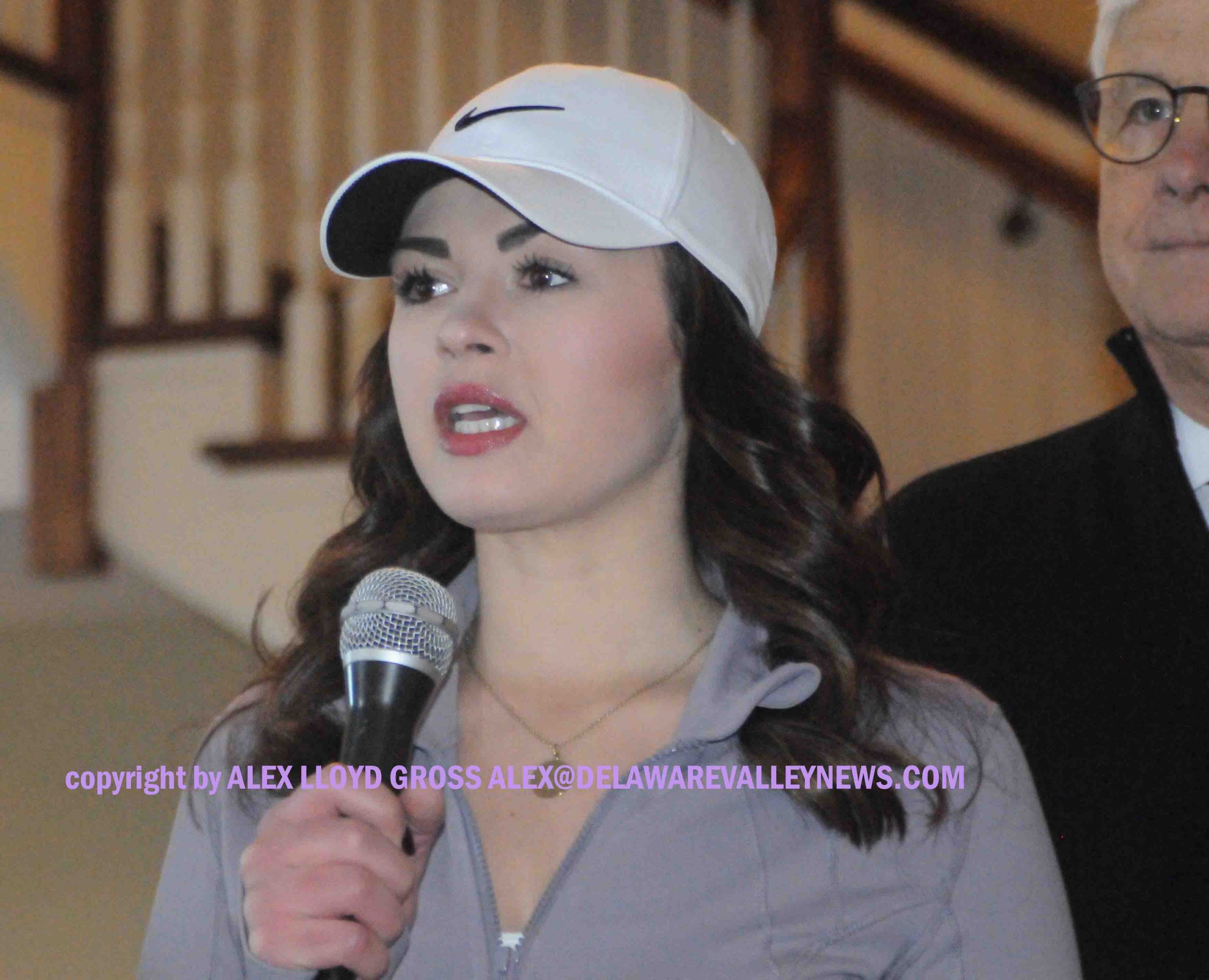 KC Tomlinson Wants To Be Your State Representative
---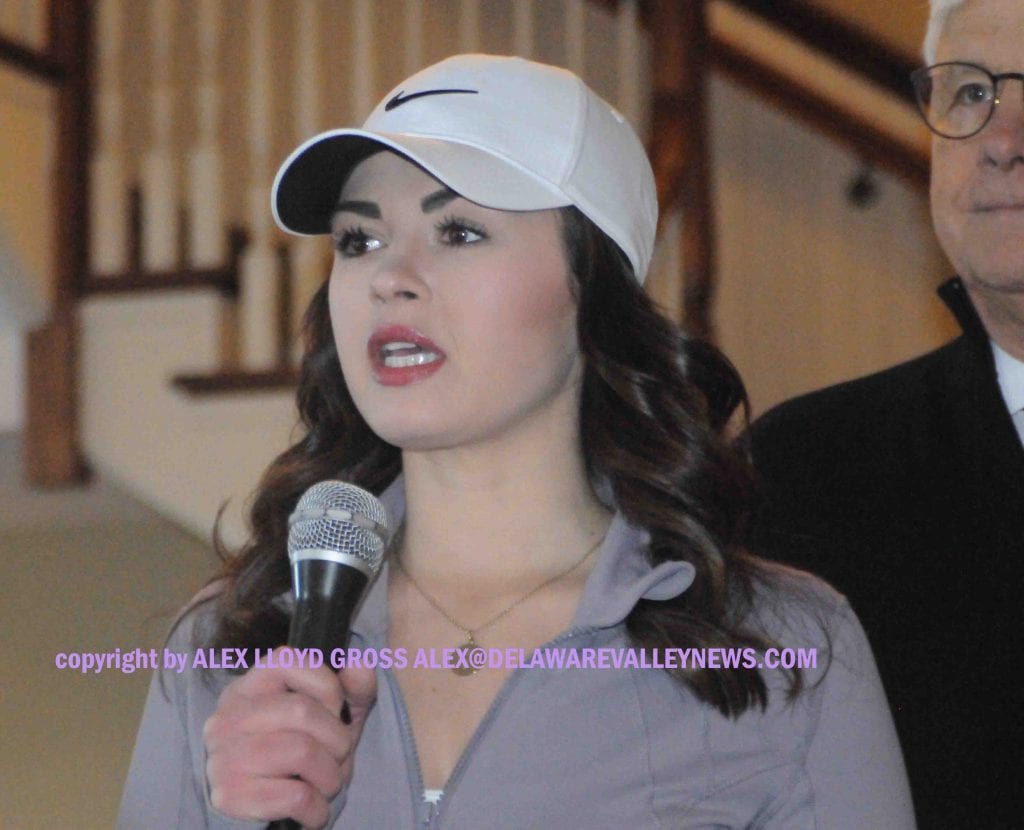 by Alex Lloyd Gross
There is a special election in Bensalem March 17 2020 and on that date,  registered voters in the township will elect a new state rep. Kathleen Christine Tomlinson hopes it will be her that gets sent to Harrisburg.  She wants the job and held a small get together for her supporters this weekend the last weekend of February 2020 at the Penn Ryn Grounds. off State Road.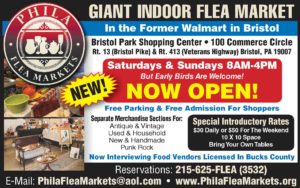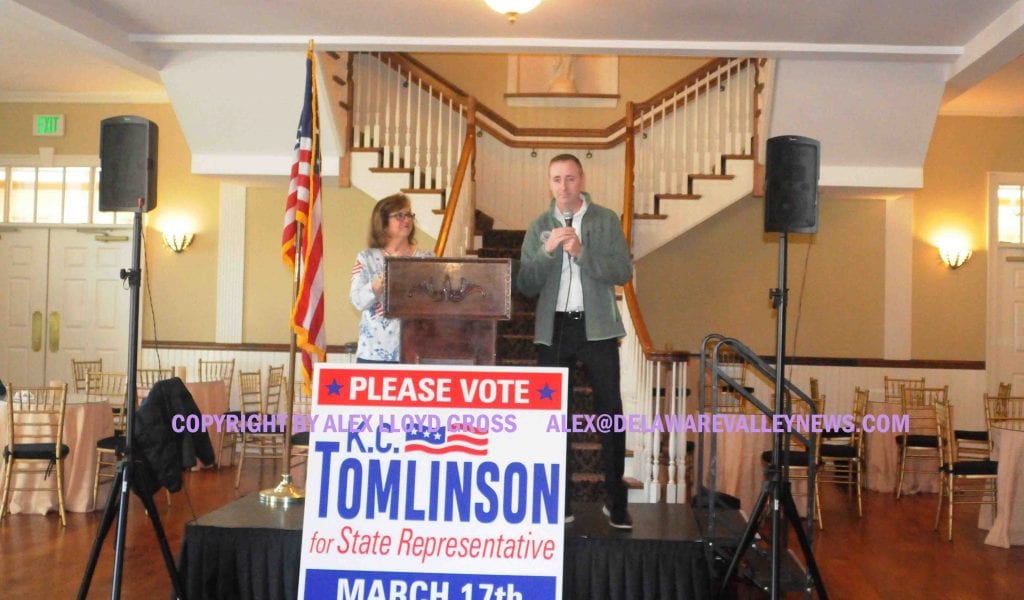 At the meeting, she heard fellow republicans like Congressman Brian Fitzpatrick say nice things about her. She is a republican and currently, the republicans run the house. She wants to keep it that way. However, she is not falling right into line with typical republican mantra. On the minimum wage issue, "I am okay with the governors proposal to raise it.  There is no way that someone can survive on $7.25 or $7.50/hr , but we cannot do it all at once. It must be done in stages, we have to wait and see how it effects people," she said. She is disgusted that bills to raise it have sat in committee with no movement.
Her father is Senator Robert"Tommy" Tomlinson and he is a Pennsylvania State Senator.  He also voted to raise the wage in a recent vote in the senate. KC Tomlinson was asked to respond to negative mailings that portray her as having everything handed to her. "it's simply not true at all, I  went to school for this, ( being a funeral director) and I must go every two years to take more classes, Everything I have I have worked for, no one handed me anything," she said. She added that her business is a 24/7 business  and she has always been available. "As a woman, I am furious at hearing this," Tomlinson said.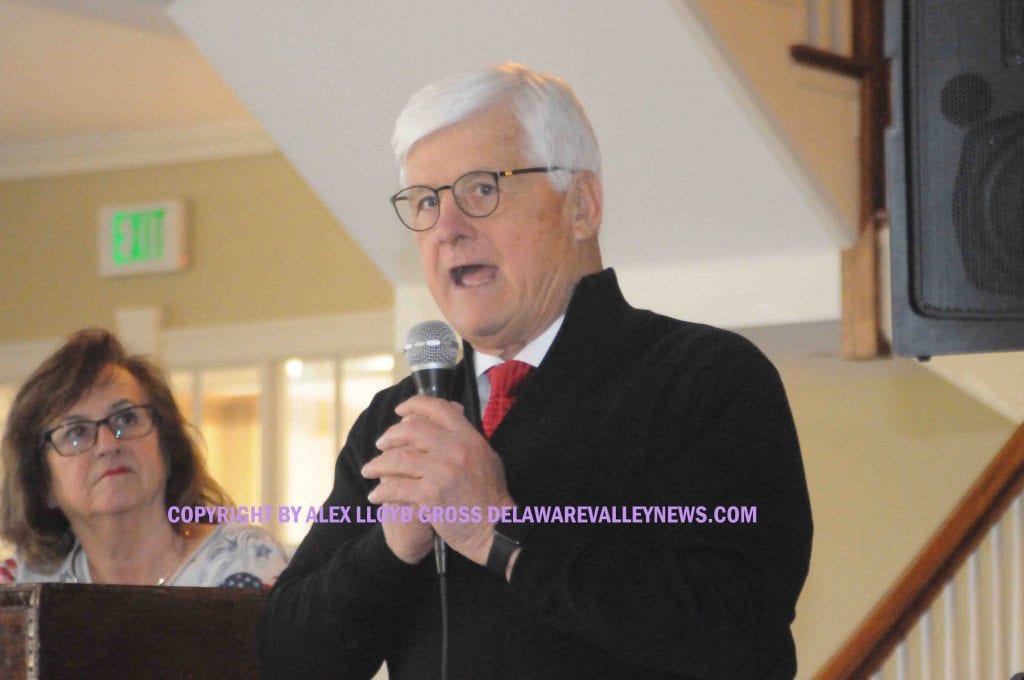 As for education, " The current funding is not fair, and that we need to make sure both Public and Charter Schools are equally funded, We need to level the playing field, and I will sponsor legislation that will reform the funding of Charter Schools."  While she will be Bensalem's voice in Harrisburg, should she get the job, there are many people on the other side of the aisle that want to tax the fracking industry. "I am not sure I know all of the facts about this, there are pros and cons for everything about taxing this industry  and I want to do my own research before I comment on this," she said shortly before venturing out door a door knocking session. Fracking is a huge industry  in the western part of the state.
Gun control is a very big issue and KC Tomlinson wants to be clear on her position.  "I am all for "Red Flagging" someone that is a threat,  someone with a history of domestic violence, or a history of mental illness. There is no reason for them to be walking around with a gun,". She made it very clear that she values the right to carry a gun for self protection and will not work to take that away. "We have to talk responsible gun ownership," she said.
Of course, her father and fellow republicans think she is the best for the job. Tomlinson hopes she can convince voters that she is as well.  The special election is March 17, 2020 in Bensalem only. April 26, 2020 the statewide primary will be held.