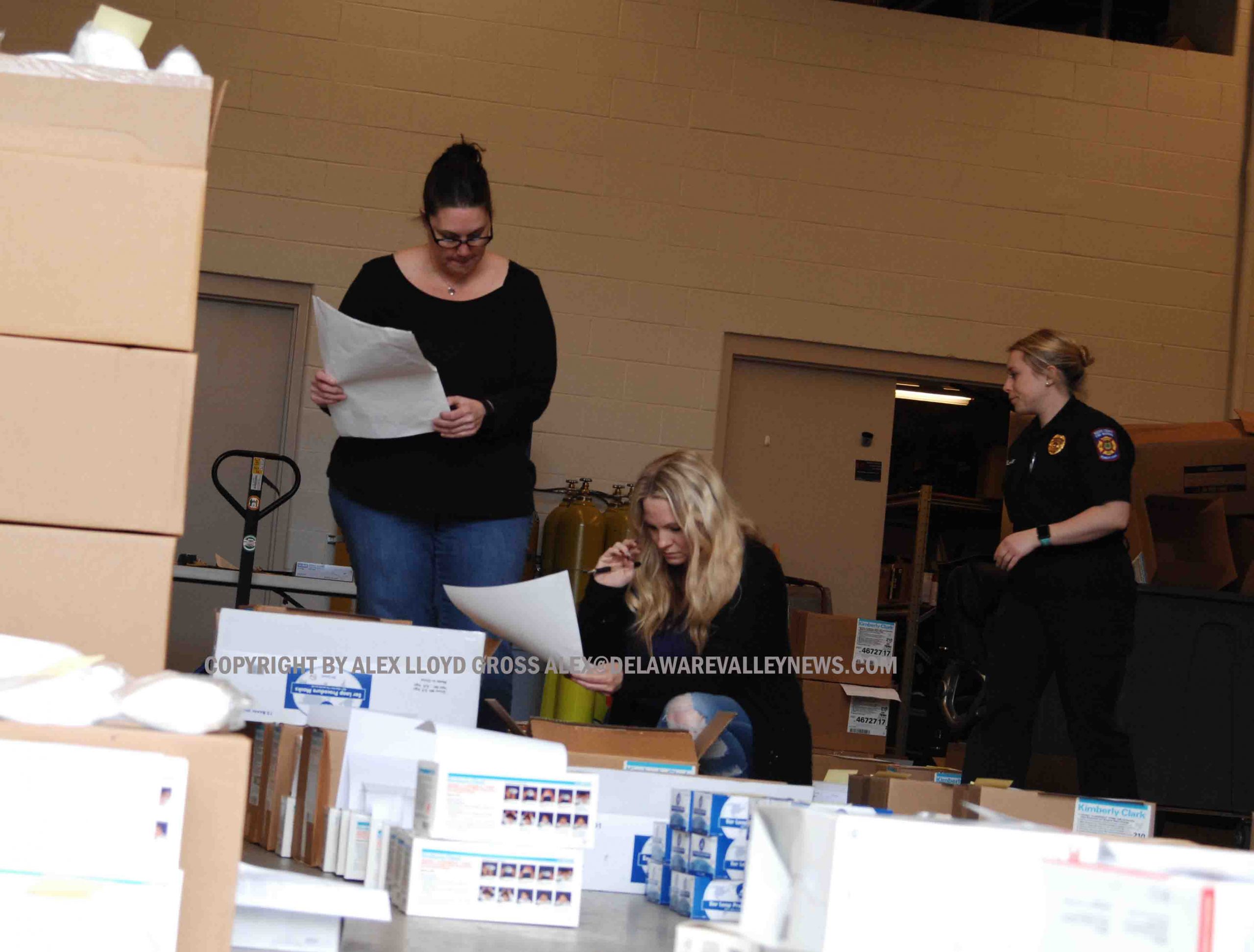 Large Shipment Of Emergency COVID-19 Supplies Acquired By Bucks County
---
by Alex Lloyd Gross
According to Scott Forster,  Emergency Services Director  for Bucks County, he  is very happy that he was able to secure and obtain a large quantity of supplies needed by first responders and health care workers in the County.  That's good news. Even better news is that there is another shipment coming.. "By Friday afternoon, we hope to start delivering these supplies to where they are needed," he said.
That includes over 20,000 N-95 masks, face shields and hospital gowns.  Not everyone will get everything. Hospitals, are in need of face shields and gowns. The fire and police services do not need gowns but can sure use masks.  "We have been on the phone calling suppliers,"  Forster said. The county has also been able to aquire some items that were stockpiled in strategic locations.

"The worst is coming, We know that. you do not go into war and draw up battle plans, you get your supplies first then do battle,"Forster said. He hopes it is a waste of time and the items can be stored for later.  That is wishful thinking. He knows better.   When asked about how the recipients use the items, he said "We recommend they go by the CDC guidelines.  Some of the masks can be used again. The supply of gloves is enough to keep rescue squads and hospitals in stock. More are coming.
The equipment is kept inside a secure warehouse in Ivyland Pa.  It is there, that representatives from emergency services providers will pick up their allotment of supplies.  Some of the equipment may be delivered directly to local hospitals.  In case of a serious influx of patients, Forster said that the county has been in touch with the Army Corps of Engineers. They are looking at two sites that were former medical facilities which could house patients. One site is in Middletown and the other in Quakertown.  They are waiting on an assessment before they announce where they are going.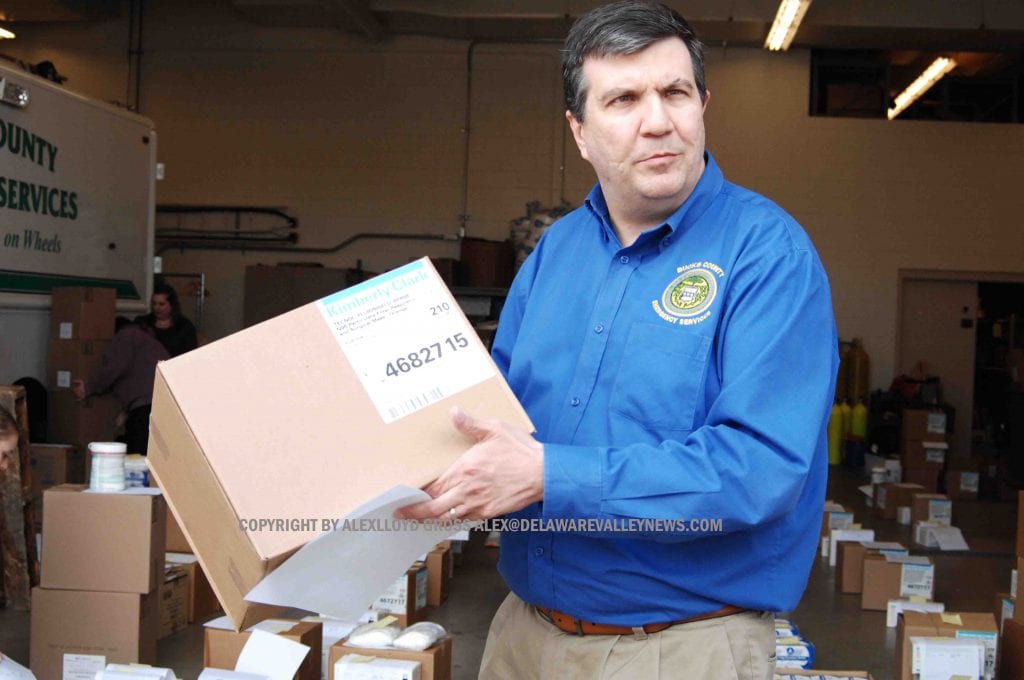 Getting the equipment is not easy. Every state , county and municipality in the country is looking for these supplies.  As well as multiple countries. Italy, Canada,  England, all need what is stored in the warehouse.