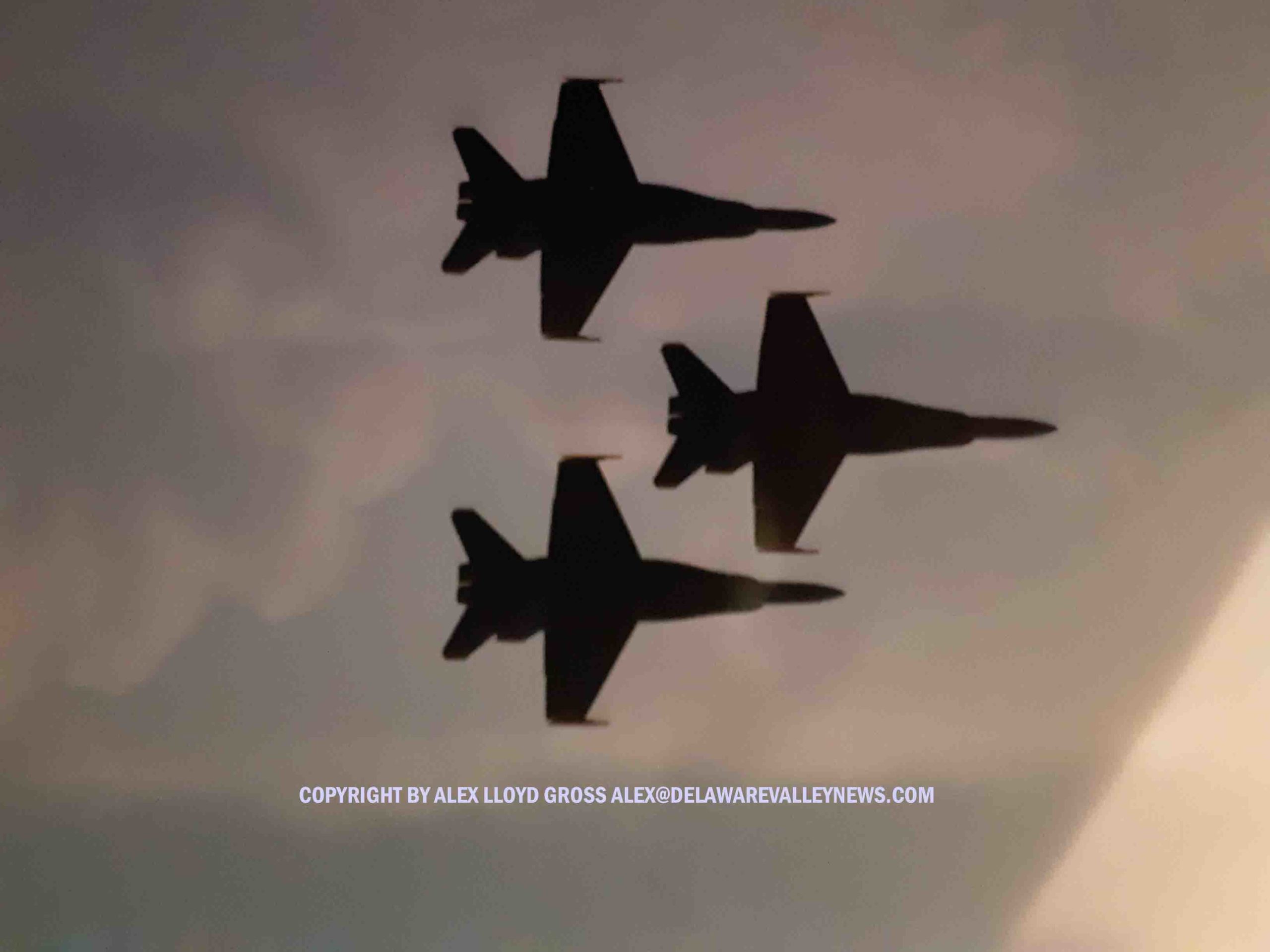 Blue Angels and Thunderbirds To Fly Over Area Tomorrow JUST IN POSTPONED
---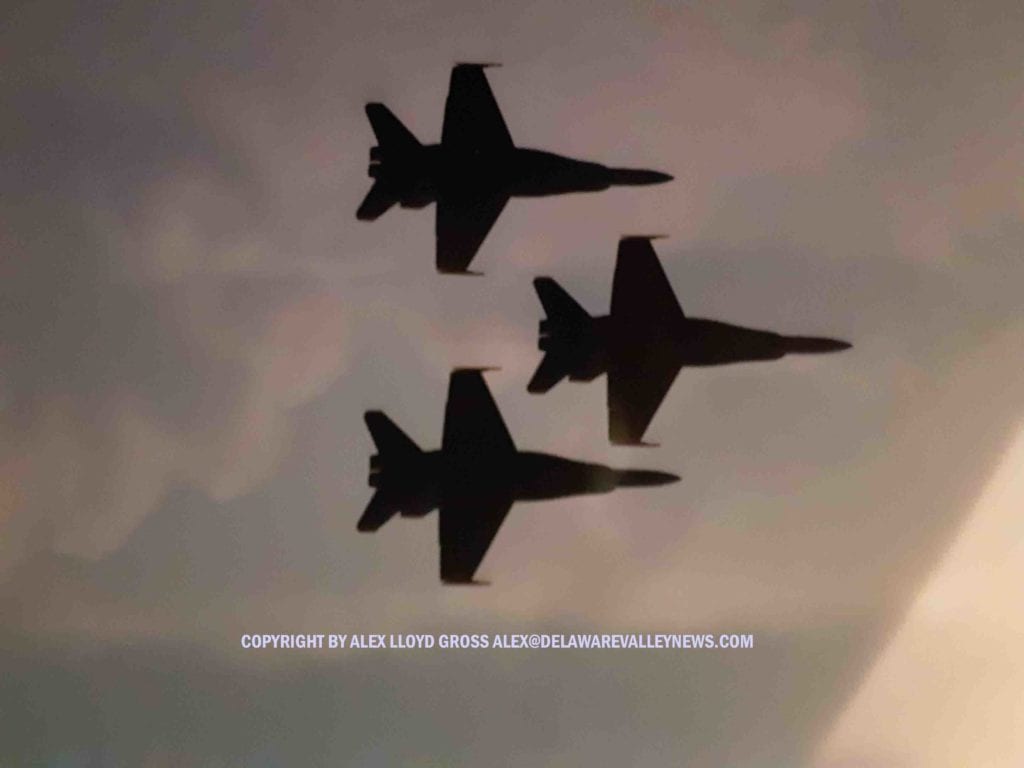 by Alex Lloyd Gross
UPDATE 8:30 pm
THIS HAS BEEN CANCELED THIS WILL NOT BE HAPPENING, AT LEAST TOMORROW
Look to the Sky tomorrow April 22, 2020. A joint military flyover is going to happen to have a show of national unity during the COVID-19 pandemic.. The scheduled route is going to start at Maguire Air force Base then pass over Trenton. South through Bucks and Burlington Counties along the Delaware River.  They will then bank by the Ben Franklin Bridge,  past Independence Hall  down Chestnut Street.then over the Ben Franklin Parkway.

The flight will taken them down towards the airport and then on onto Wilmington Delaware, via the Delaware River. All air traffic will be stopped so they can complete their fly-by. Plans are for 15 aircraft including the Thunderbirds and Blue Angels. Thieu will be two six diamond formations and their should be smoke trails behind the planes.
This is a low level flight so it should be easy to see.  The flight should be from about 1:45 to 2:00 PM approximately.