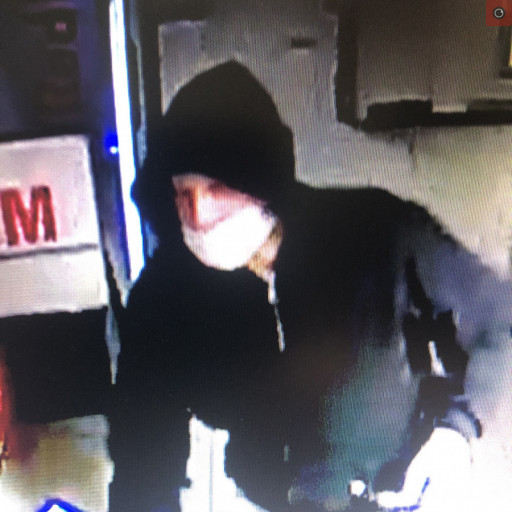 Criminal Smashes Window of Gas Station Gets Away With Candy
---
by Alex Lloyd Gross
Bensalem Police are looking for  a burglar. This genius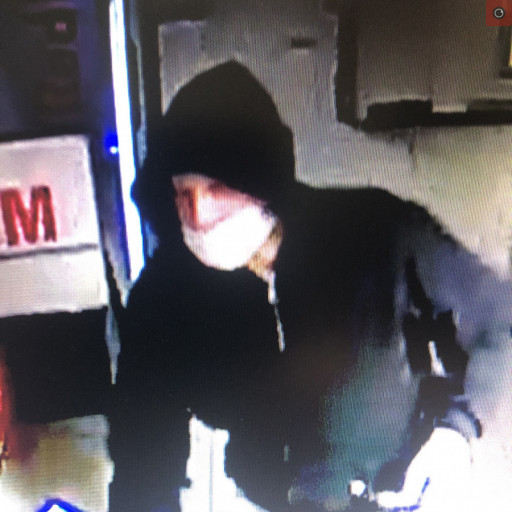 walks up to the Lukoil  on Street Road  just after 3:00 AM May 2 2020.  He is carrying a tire iron. In a video, you can see him approach the station, verify it is closed and no one is around. He then used the tire iron to smash the front windows and crawls inside.
He immediately tries to get into the cashier area and he cannot. The tire iron is of no help to him.  He is not strong enough to break the lock so he tries to punch the window a few times. When that does not work, he scurries away and goes to a white car. No make or model.
The actor is described as a white male, approximately 30-40 years of age, wearing a white surgical style mask, plastic gloves, light gray sweatpants and black hooded sweatshirt. Please look at the photos and the video closely. If you have any information regarding the identity of this criminal, please submit an anonymous tip contact Bensalem Police at 215-633-3719.