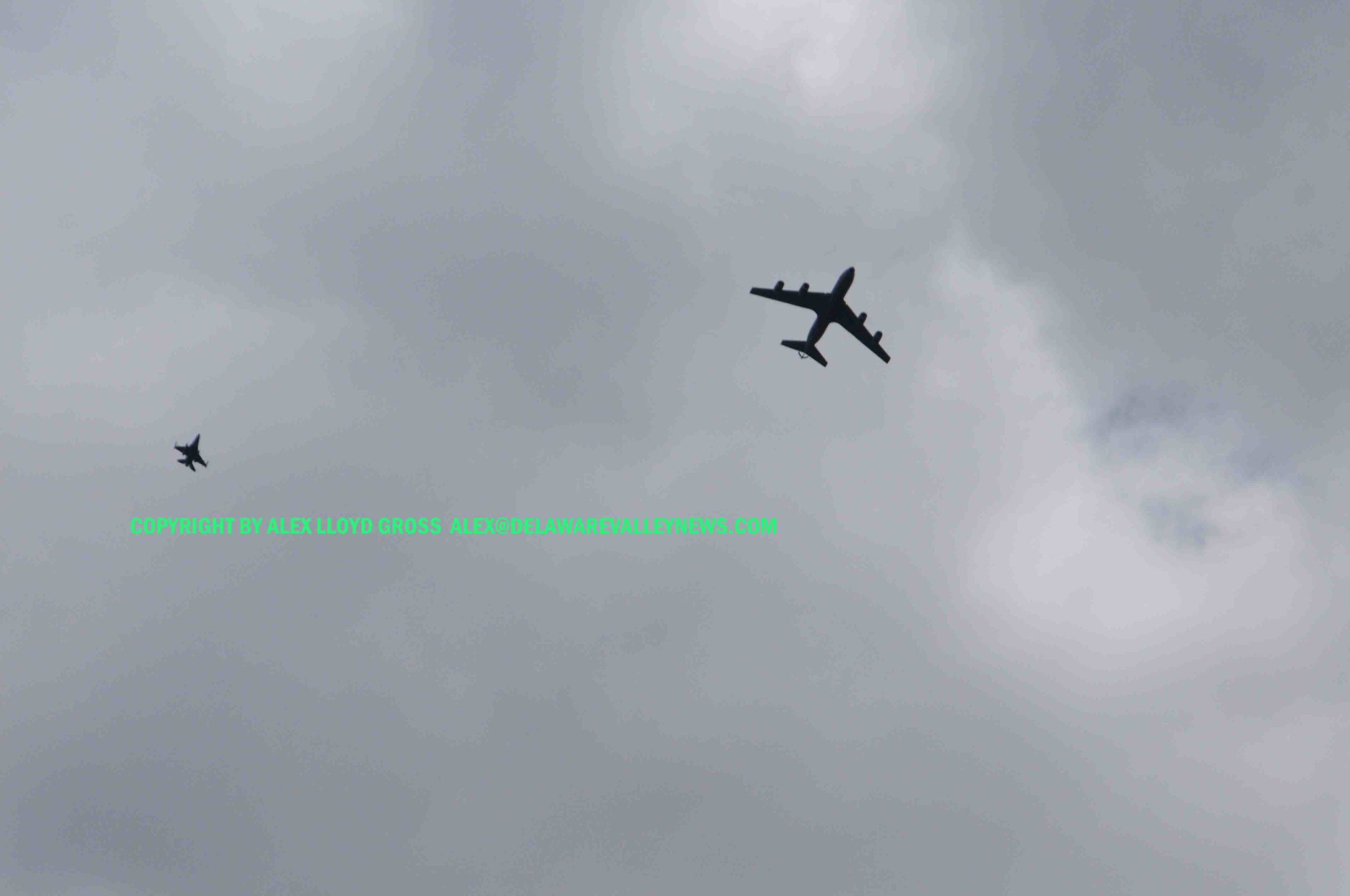 New Jersey Air National Guard Flyover Witnessed In PA
---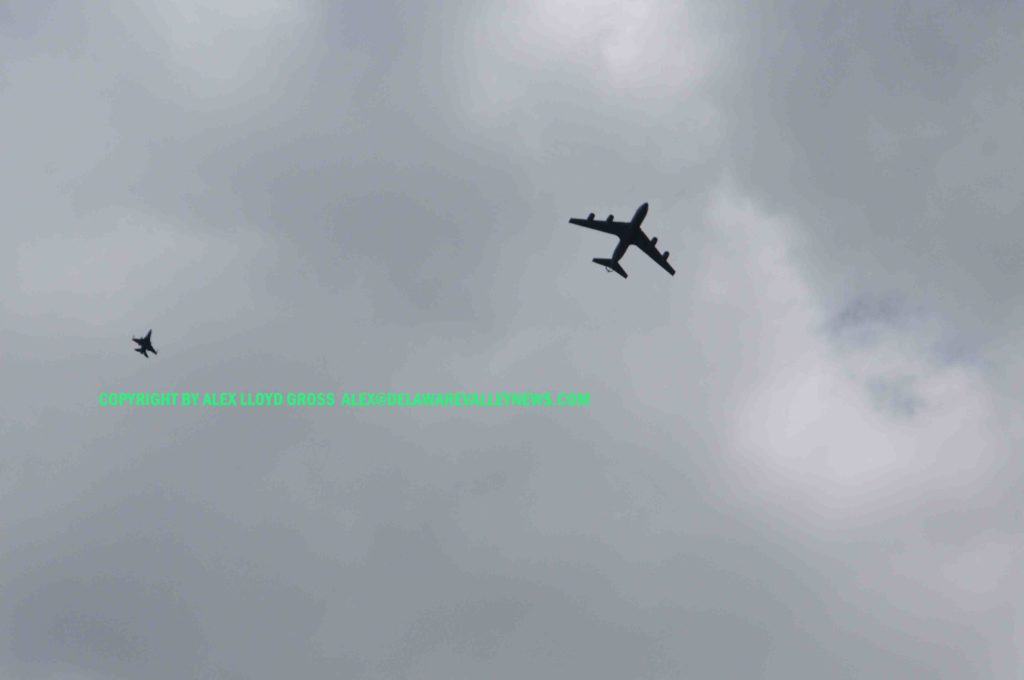 by Alex Lloyd Gross
An F-16 and a KC 135 Stratotanker flew over portions of Lower Bucks County today, May 12, 2020.  This flyover was intended for New Jersey but a small portion of the flight path was through this region.  They were from the 177th Fighter Wing and 108th from the New Jersey Air National Guard.

If you were lucky, and looked up at the right time, you could see the flyover. It was visible for about 30 seconds and then it was gone. You can read more info about it here.The flyover was witnessed by people in Trevose, Bristol, and in Philadelphia, near State and Linden Avenues.  There was no colorful smoke over the area as there was for the Blue Angels and Thunderbirds about two weeks ago.
The flight path took them over this route before they flew to Cherry Hill NJ.