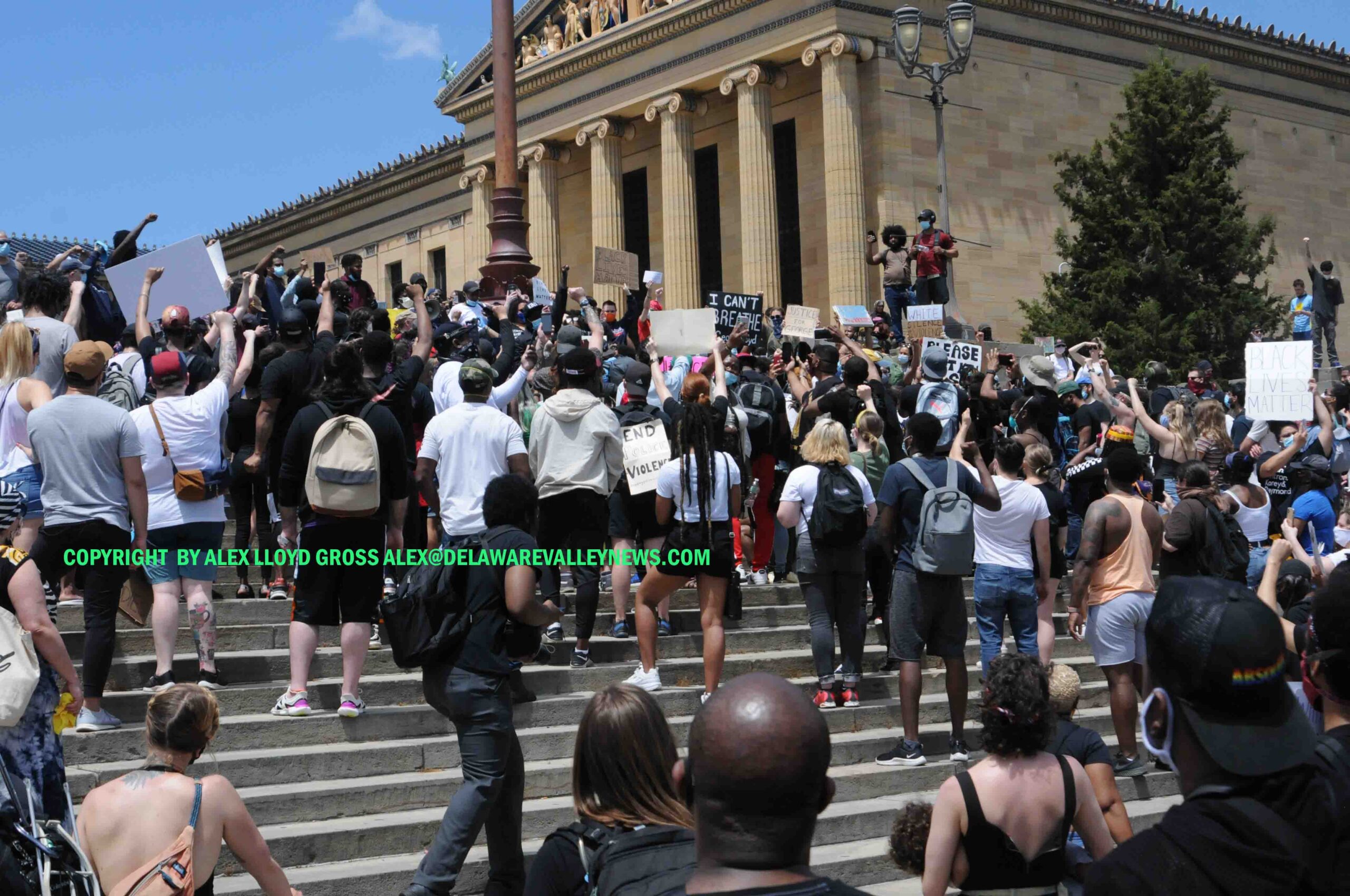 "We Can't Breathe" Riots Come to Philadelphia
---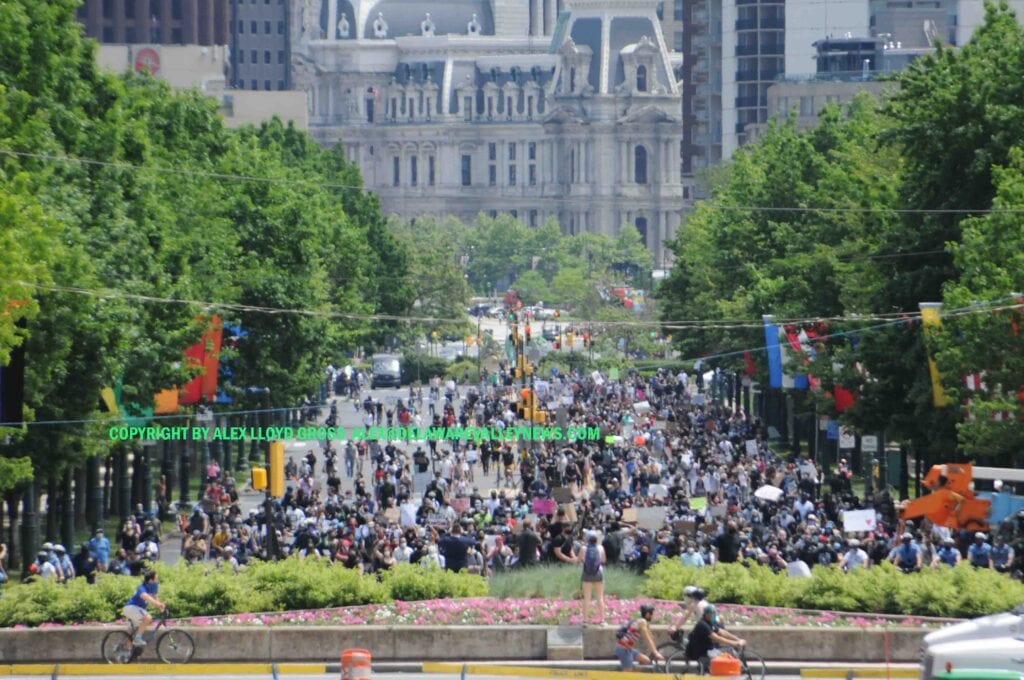 by Alex Lloyd Gross
Black Lives Matters held multiple protests and demonstrations in center city Philadelphia Saturday May 30 2020.  It was a day of protest after Rev. Al Sharpton called for a day of protest nationwide. This is in response to George Floyd, who was killed while in police custody in Minneapolis  He was videotaped laying on the ground with a cops knee on his neck for eight minutes. Floyd called out "I can't breathe".

Riots have happened in cities across the nation, New York,  Atlanta and Los Angeles.  Police cars were set on fire and buildings damaged and set on fire. Philadelphia was speared, most violence and destruction, until today.  There were multiple protests,  drawing thousands of people. a good number of them were white.  People are tired of police violence or what they call excessive tactics used by police. The protest at city hall was peaceful and the Art Museum as well.  It is when the crowd left there , the trouble started .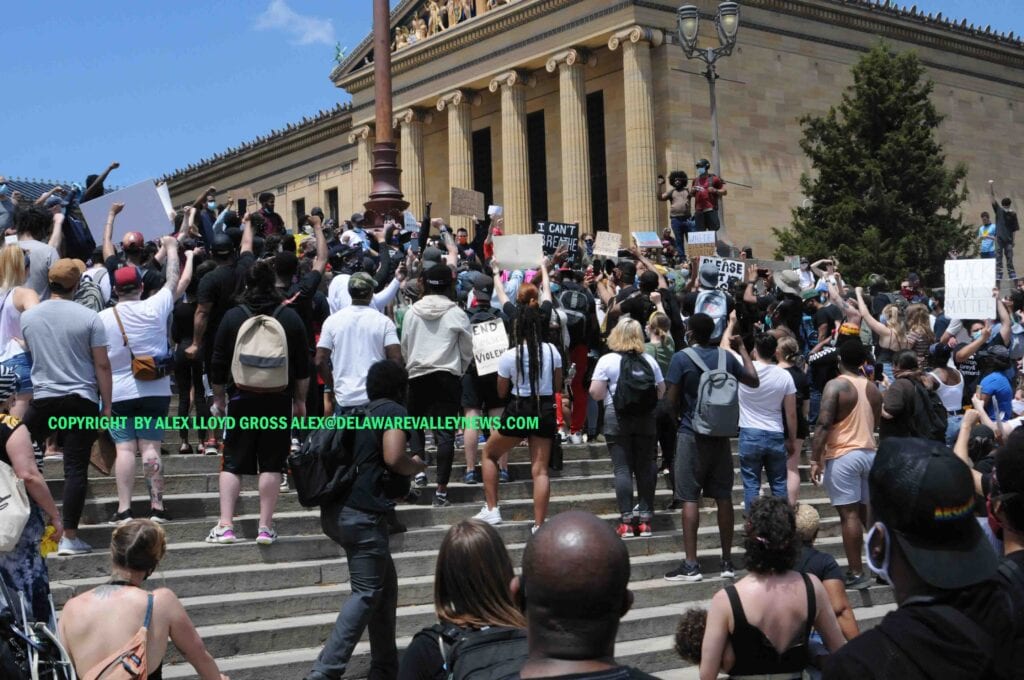 At City Hall,  about 250 people showed up and knelt on one knee for eight minutes. josh, the protest organizer said "I am not about violence, I want to lead this protest and lead the protesters home safe. after about 30 minutes of chants of "We can't breathe," and No justice No Peace".  The crowd marched peacefully to the Art Museum and there about 2500 people showed up. Most people congregated on the steps with no social distancing.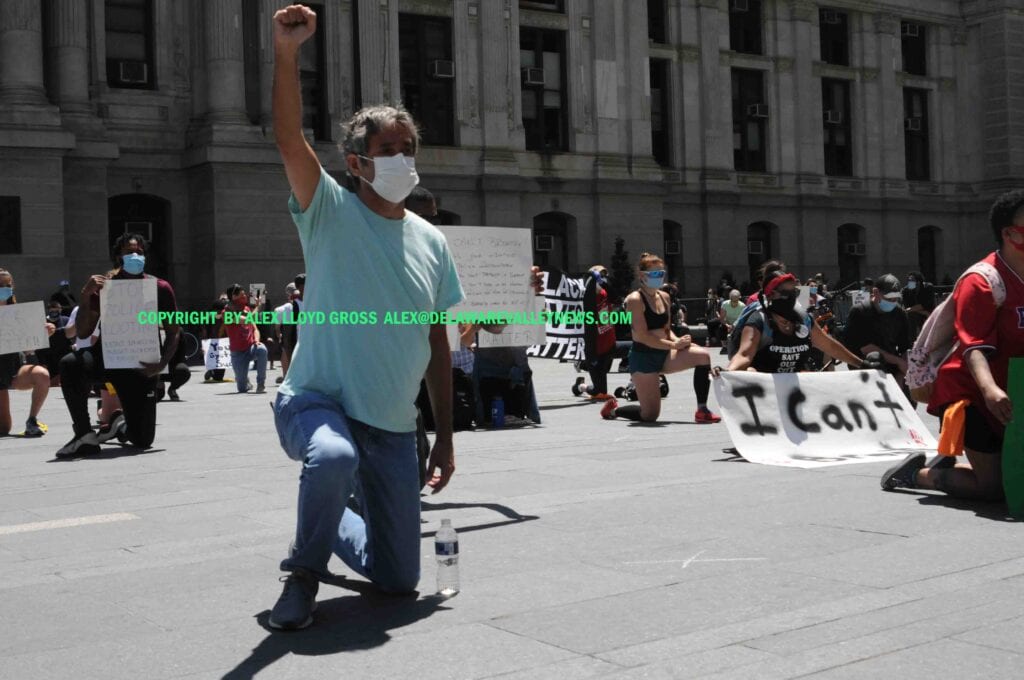 On the Art Museum steps, it was more of the same. Once that protest was over, the crowd marched and that is where the violence started. State Police vehicles were damaged and buildings were spray painted.  Small trash cans were set on fire.  Protesters were trying to jump the fence to jump on 676. Multiple officers were pelted with rocks and fireworks were set off at police.  The center of the protests are at Broad and Vine, which is where vehicles are getting damaged.