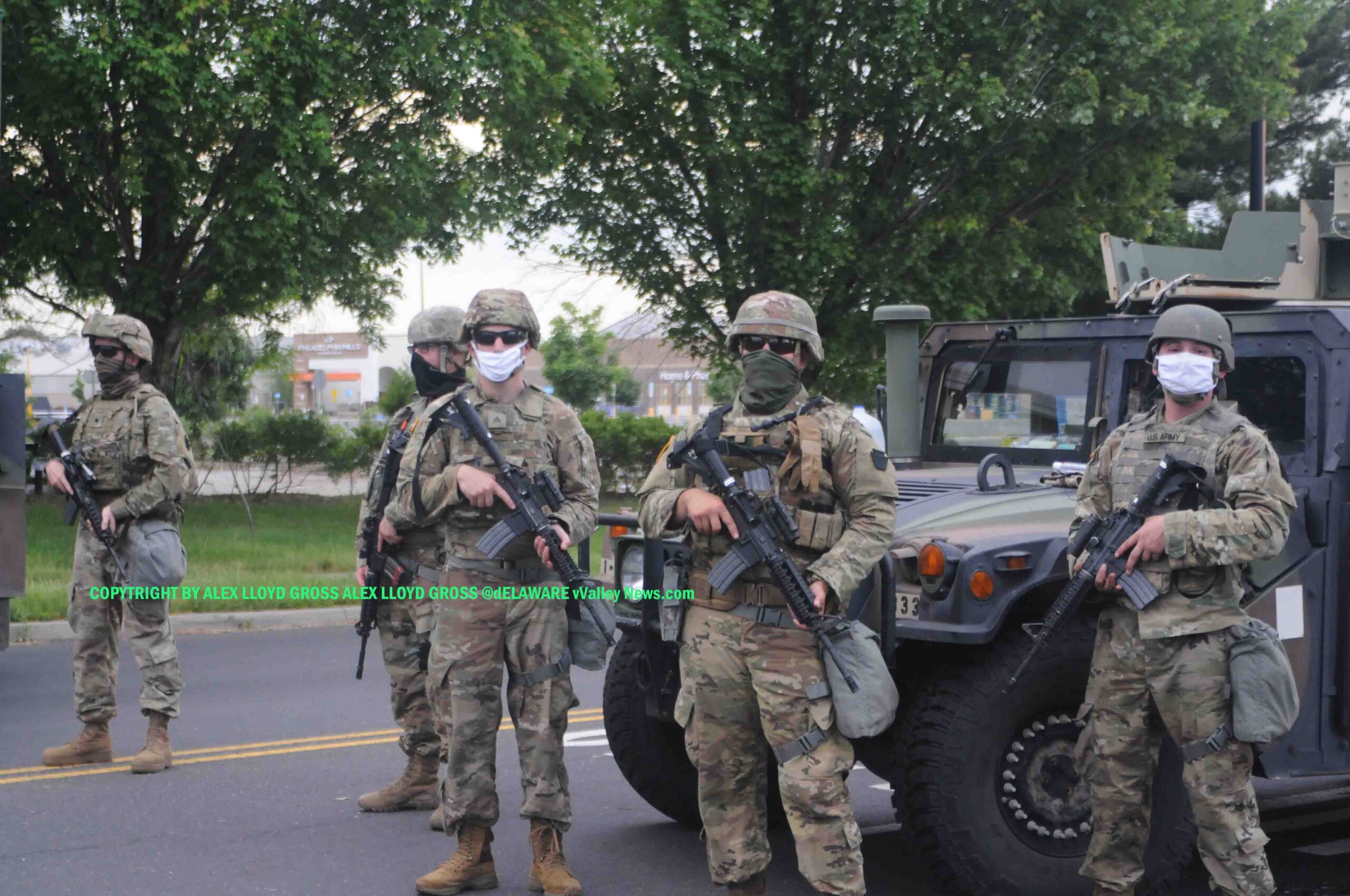 BREAKING: National Guard Deployed To Franklin Mills Mall
---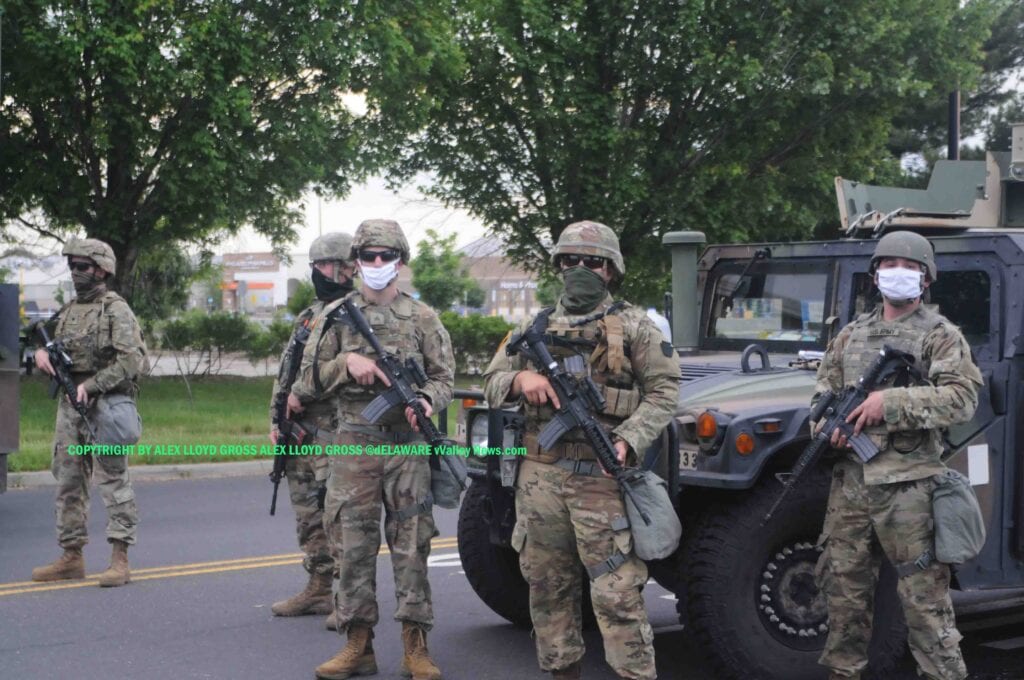 by Alex Lloyd Gross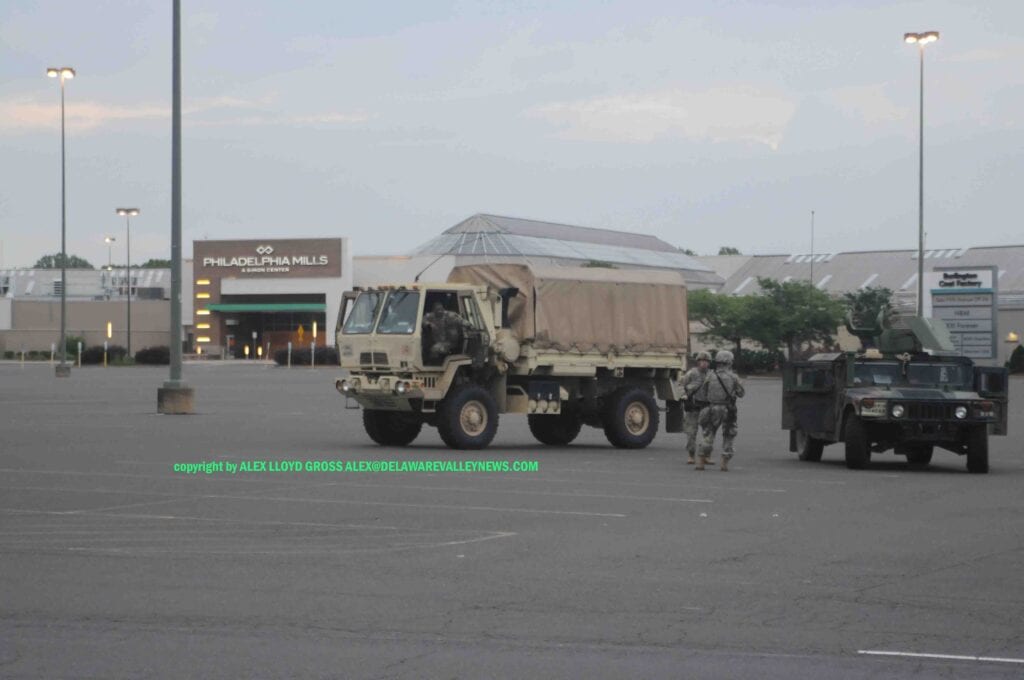 After a night of mayhem on Sunday, where extra police had to be called in, the National Guard has been posted at the Philadelphia Mills Mall( formerly Franklin Mills) .They are not   engaging people that wish to shop there when the mall is open. They are there for a presence to dissuade any looters that would attempt to smash window of the closed stores.
The guard will be posted there for the next few days, until the Black Lives Matters Protesters have calmed down. The Black Lives Matter movement has distanced themselves from the looting and setting of fires that ravaged the area.  The guard is set up strategically around the mall to keep an eye, along with a smaller contingent of Philadelphia Police.

Click here to see coverage of the looting May 31.