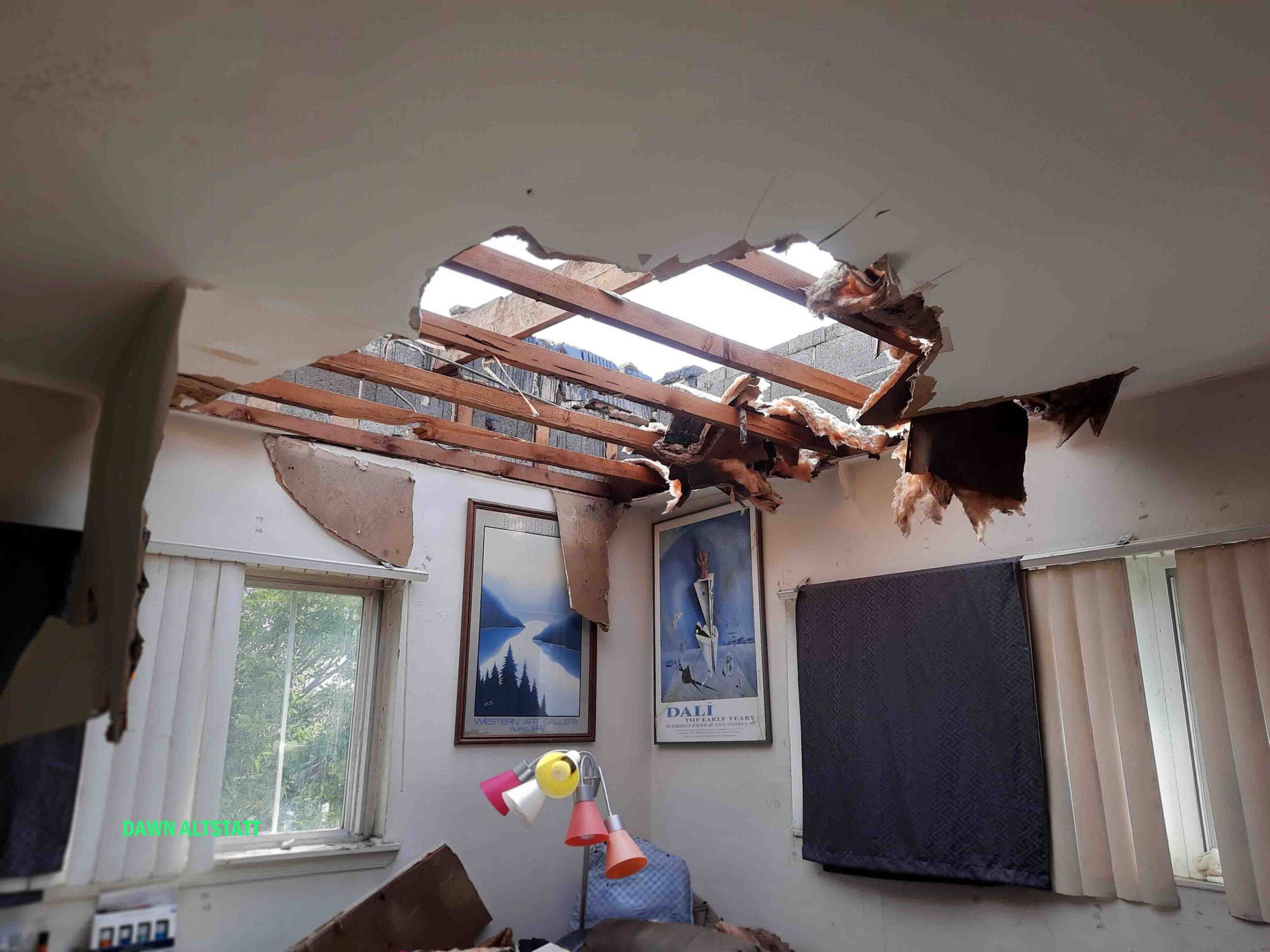 High Winds Rip Roof From Apartment Building in Philly
---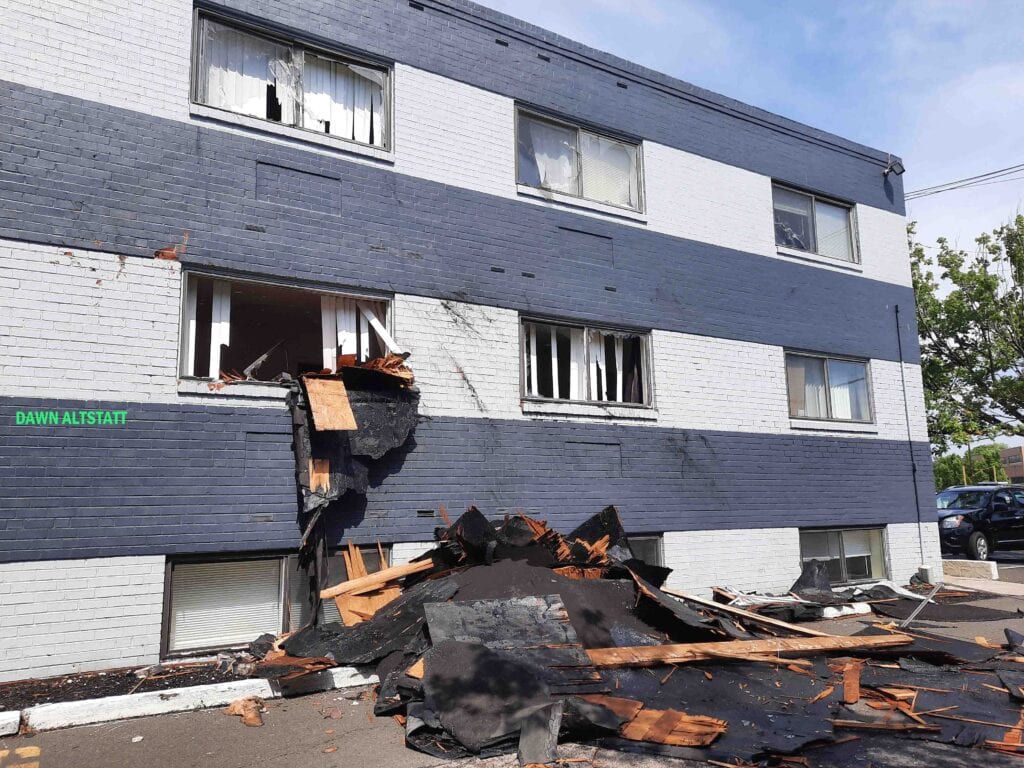 By Alex Lloyd Gross
The storm that came through the Delaware Valley on June 3 2020 killed two people in Montgomery County and cause millions of dollars in damage in the region. At a golf course in Lower Moreland Pa, one male was killed when a large tree fell on a clubhouse.

Just a few miles away,  14 families are now homeless as a large section of their apartment building roof got ripped off. Parts of the roof slammed into another apartment building several  hundred feet away, causing even more damage. The apartments on the 8200 block of Roosevelt Boulevard  were heavily damaged.
In Bristol Twp, Bucks County , on the 900 block of Pennsylvania Avenue a commercial roof collapsed into the building after it was lifted up. Four suites inside the building were damaged. No injuries were reported.
A tree fell onto a car at Pine and Shady Lane in Philadelphia about the same time.
More storm damage at the Phila Fire Command  Building  here
In Bensalem,  a half dozen utility poles were felled by high winds