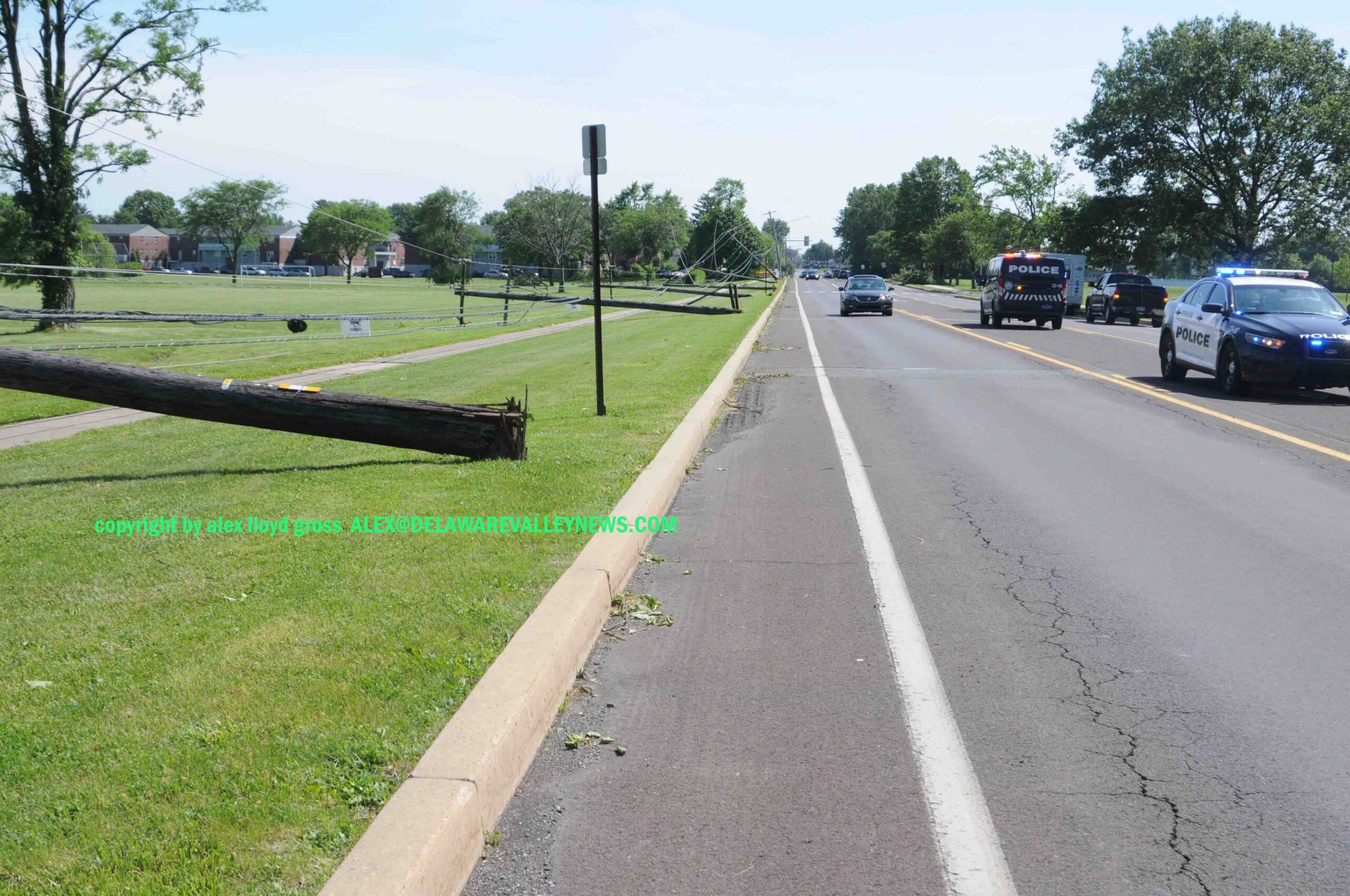 Six PECO Poles Blown Over On Hulmeville Rd, Thousands Lose Power
---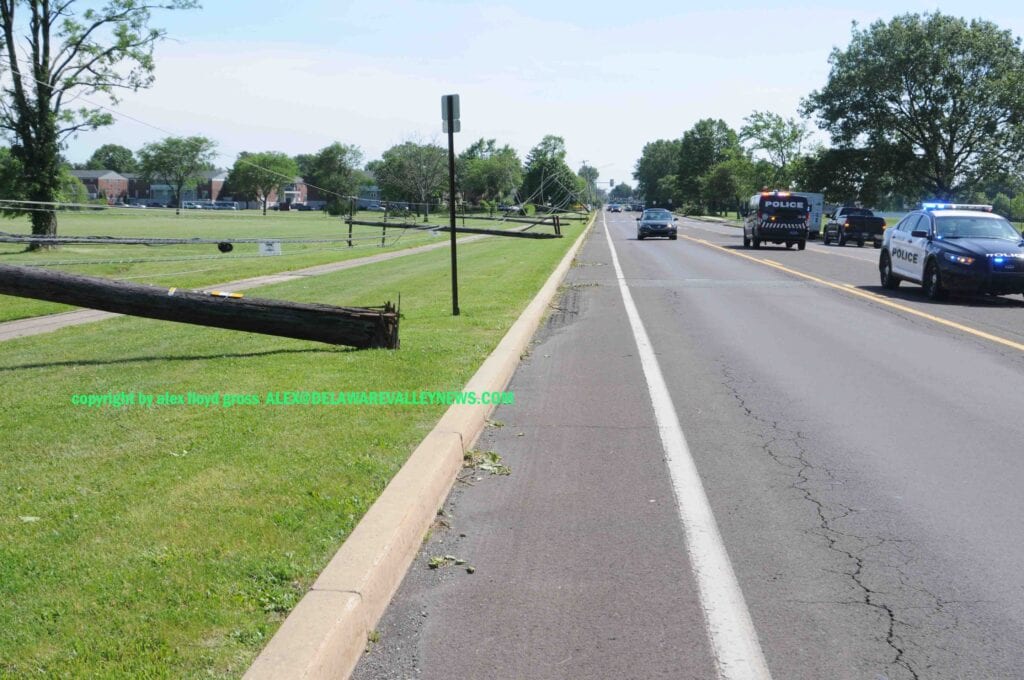 by Alex Lloyd Gross
A quick moving storm with winds about 80 MPH blew through the region, knocking down fences, trees and any other debris. In Bensalem, six utility pole were blown over by the high winds, and those poles took power lines and transformers down with it, June 3 2020.

The winds were fierce all over the region, but on Hulmeville Road, near Snyder Middle School, six poles were blown over. There was no building or anything to buffer the storm so the pole were exposed to the winds. One one went, it took the rest down, like dominoes. The saving grace is that the wind took them down onto the grass and not the road. Traffic can still get by. No injuries were reported.
PECO will be working through the night and into tomorrow to fix these poles. over 300,000 people are without power in the region. According to the National Weather Service , another round of storm could move through before midnight.