Three Alarm Fire Guts Houses In Northeast Philadelphia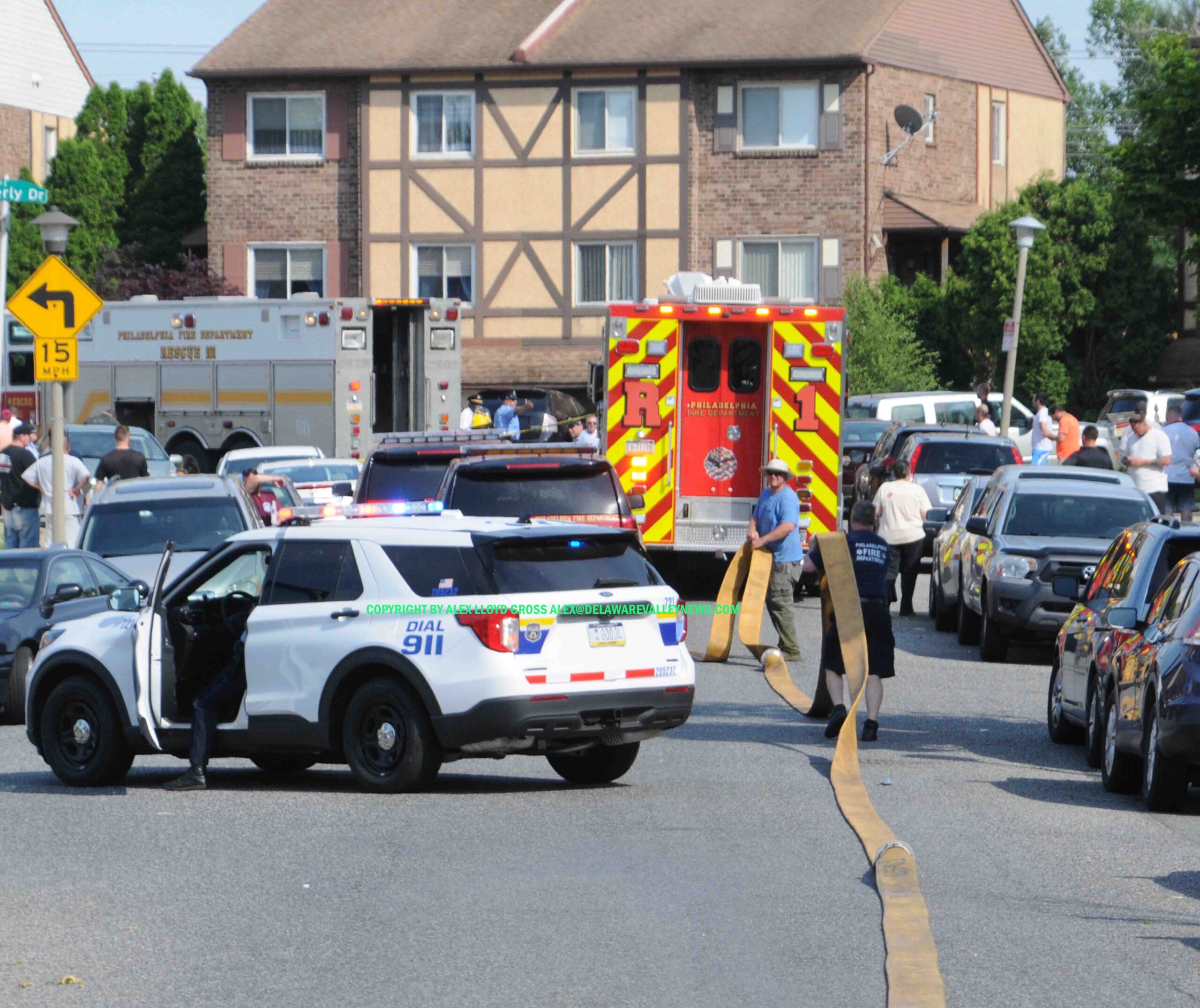 Three Alarm Fire Guts Houses In Northeast Philadelphia
---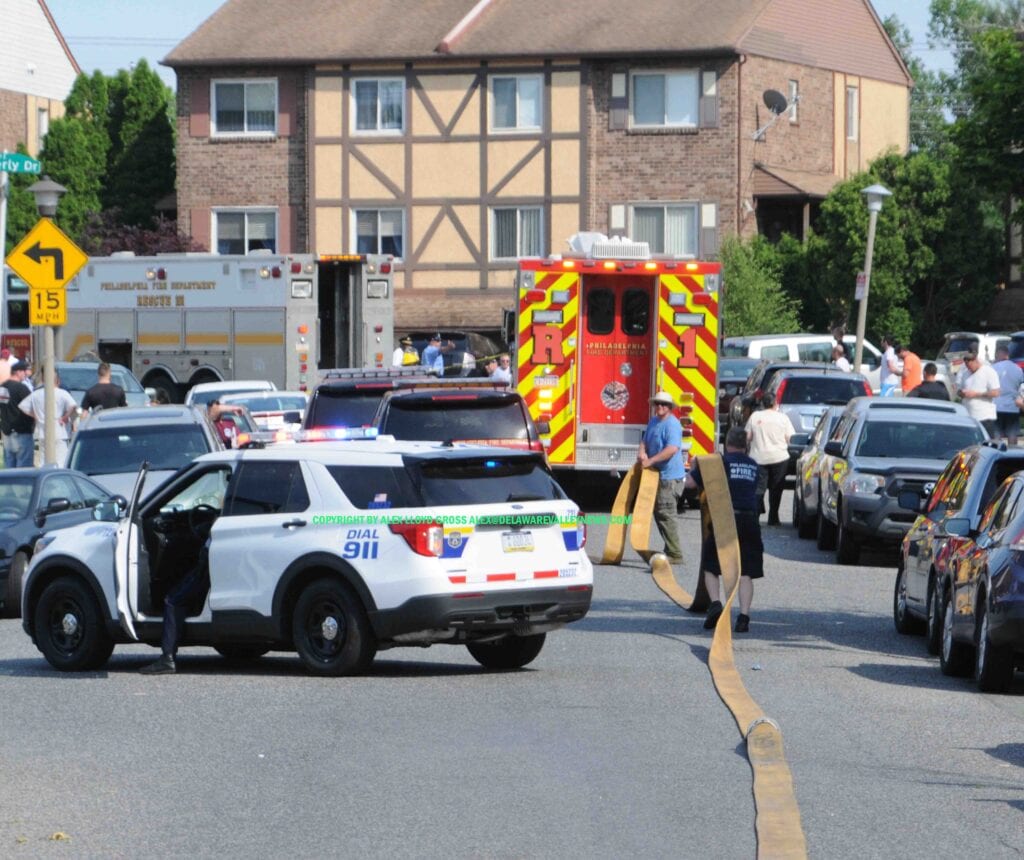 by Alex Lloyd Gross
The 90 degree heat did not help as firefighters got called to an dwelling fire on Beverly Drive. This is located  right off of Worthington Road. The buildings  are town houses. They could be rented out as apartments. As crews arrived, they had heavy fire from the top floor and heavy smoke could be seen for miles. Several adjacent dwellings were evacuated and there were live wires down towards the rear of the building officials said. At least four buildings containing 12 houses have been damaged by fire.  Adam Thiel, Phila Fire Commissioner said that smoke , which is super heated could have helped with spreading the fire.

Residents gathered behind police tape, just around the bend of where the building was . They could not see much except smoke billowing in the air.  Exhausted firefighters would take much needed breaks and try to cool down with water or hose spray.  Traffic was diverted from Roosevelt  Boulevard and Southampton Roads, this as firefighters were forced to stretch water lines over a quarter mile and drive a truck down a field, in an effort to put water on the fire. Two firefighters were taken to Jefferson Hospital, Torresdale Division with unspecified injuries. Fire officials are looking at storm damage from yeserday's severe weather as being the cause.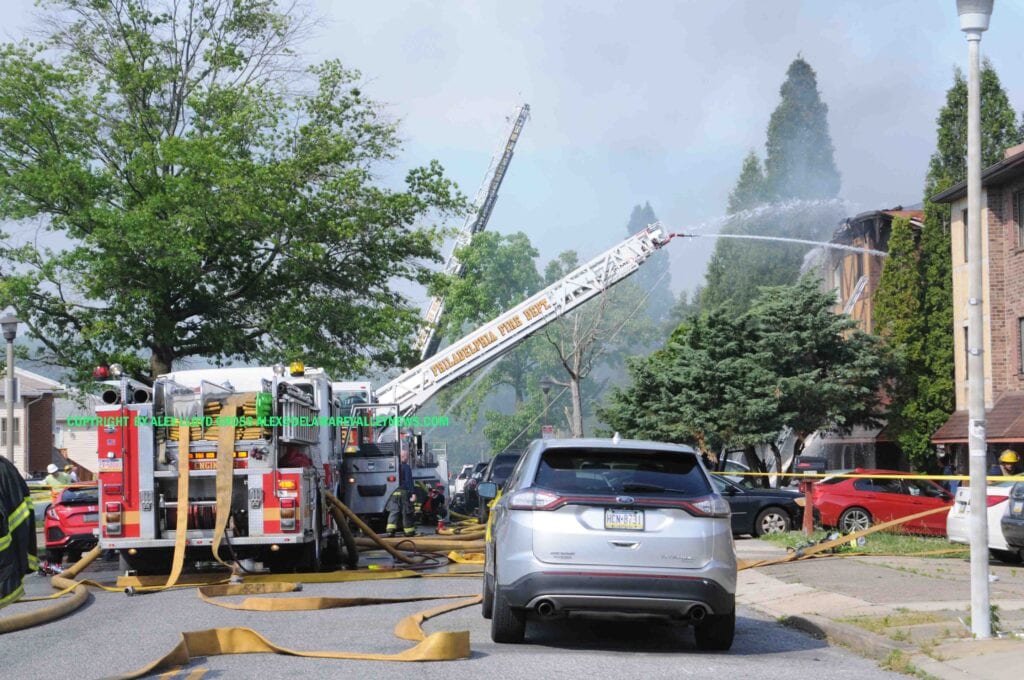 . The blaze was first reported about 4:15 PM.. It was not declared under control until 5:43 PM.   Many elderly people were observed taking shelter from the hot afternoon sun under trees.  Two buses were requested to the fire, one from SEPTA and the other from Emergency Management.