Black Lives Matter In Bristol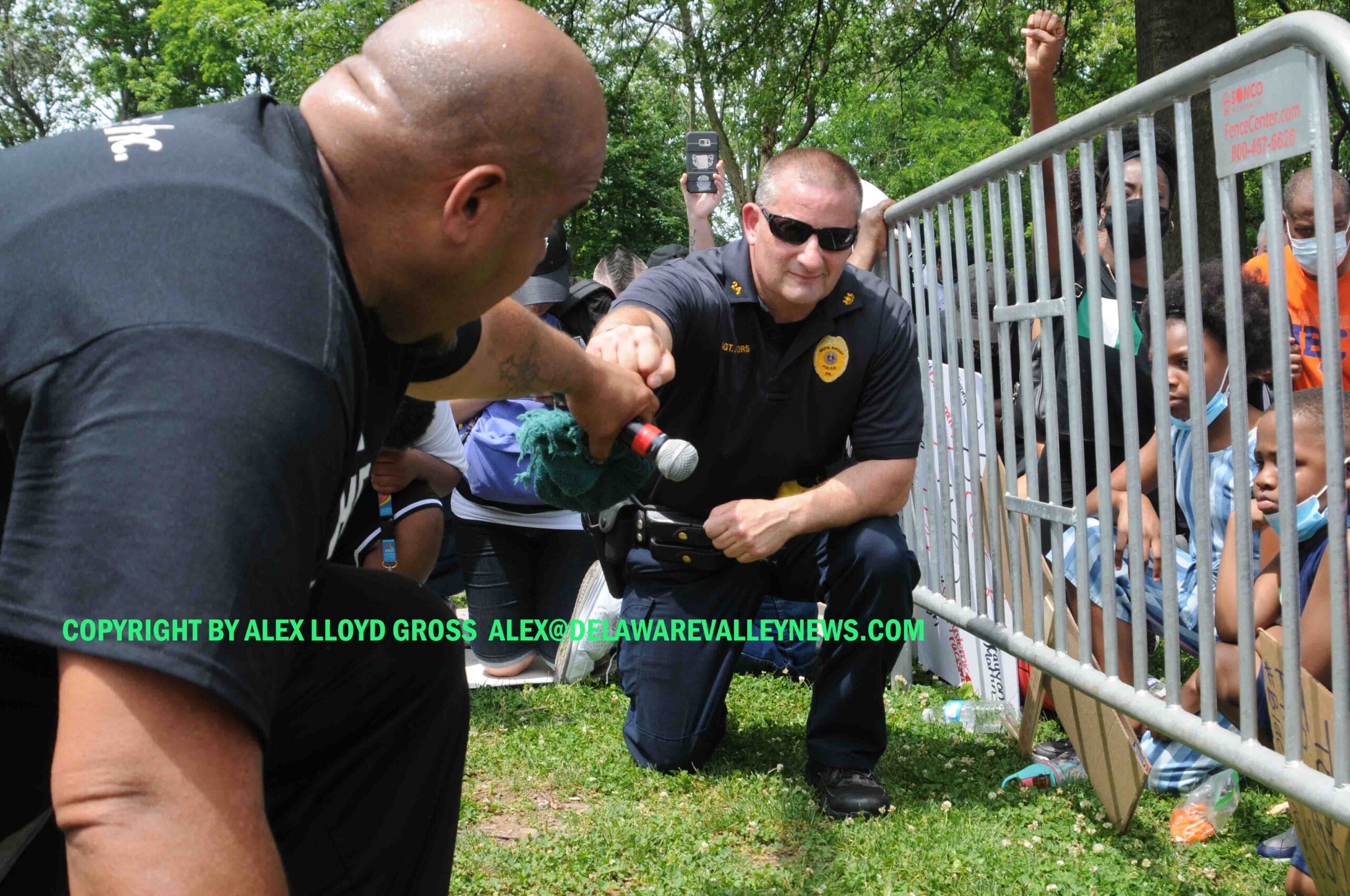 Black Lives Matter In Bristol
---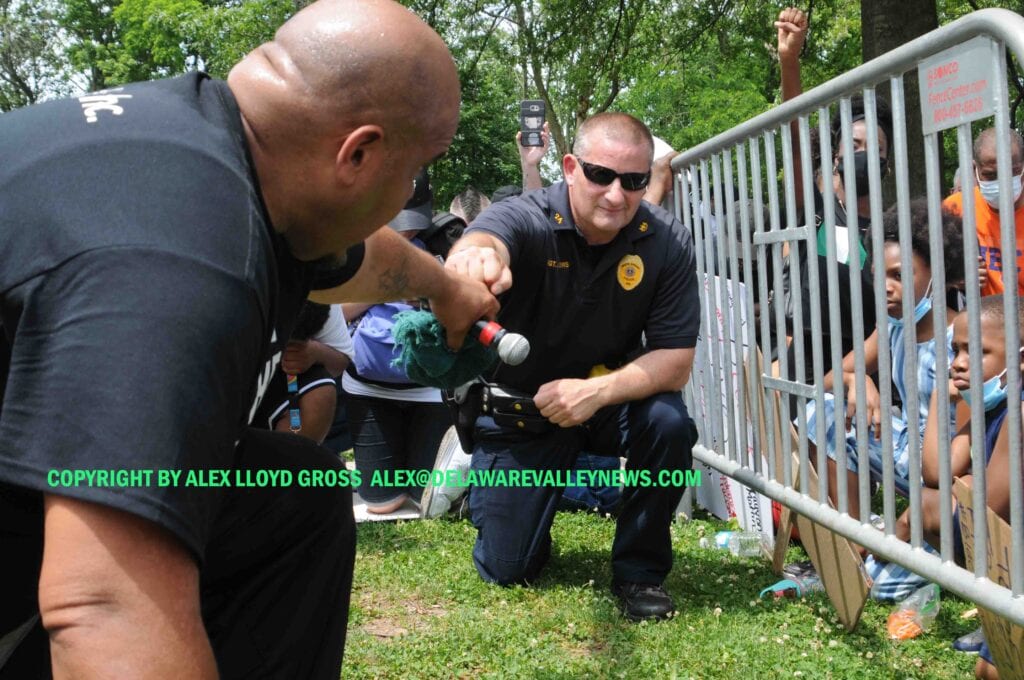 by Alex Lloyd Gross
An estimated 3000 people marched in Bristol Borough Bucks County, to protest the death of George Floyd at the hands of Minneapolis Police.  This demonstration was a part of many different demonstrations that took place in the region, including a very large one at the steps of the Art Museum.  Organizers for the rally in the borough assured police that this would be non violent.  They were correct.
As police and  public safety  personnel provided traffic control,  this was to insure that no cars came in contact with the march.  Protesters peacefully marched, some , holding signs in support of George Floyd and against racism.  There were chants of "I Can't Breathe" and "Black Lives Matter",  while people marched.  The march originated at the train station and ended at the waterfront , by the Harriet Tubman statue.
Not every person that marched  started at the station.Many waited along the residential streets  near Buckley Street and joined in the march from their front porch. As the march got to it's conclusion,  there were a few people giving speeches. Those doing the talking were educating the crowd, not riling them up. "When I was a child, I had to mow the grass. my daddy told me to cut it low. and I did. Every time I cut the grass, I had to cut it low. One day, I asked my daddy, why do I have to cut the grass low. he told me to see where the snakes were. That is what I am telling you , mow the grass and cut it low," said  John Jordan. He grew up in Birmingham Alabama, but now calls Bristol his home.

When Morris Derry took the microphone, he asked the crowd to take a knee. They did.  When he asked the police to do the same, and Boro Sgt. Joseph Moors dropped to one knee and fist bumped Derry.That act pleased the crowd.  By 1:00 PM, the crowd was starting to disperse. There was no looting, no rioting,   There was dancing competitions in the parking lot. There were many people  who stopped to chat  at many different water stations , where free water and snacks were supplied.  The protest was about change. You don't change things by doing nothing. That is why right next to a food station was a table where people could register to vote.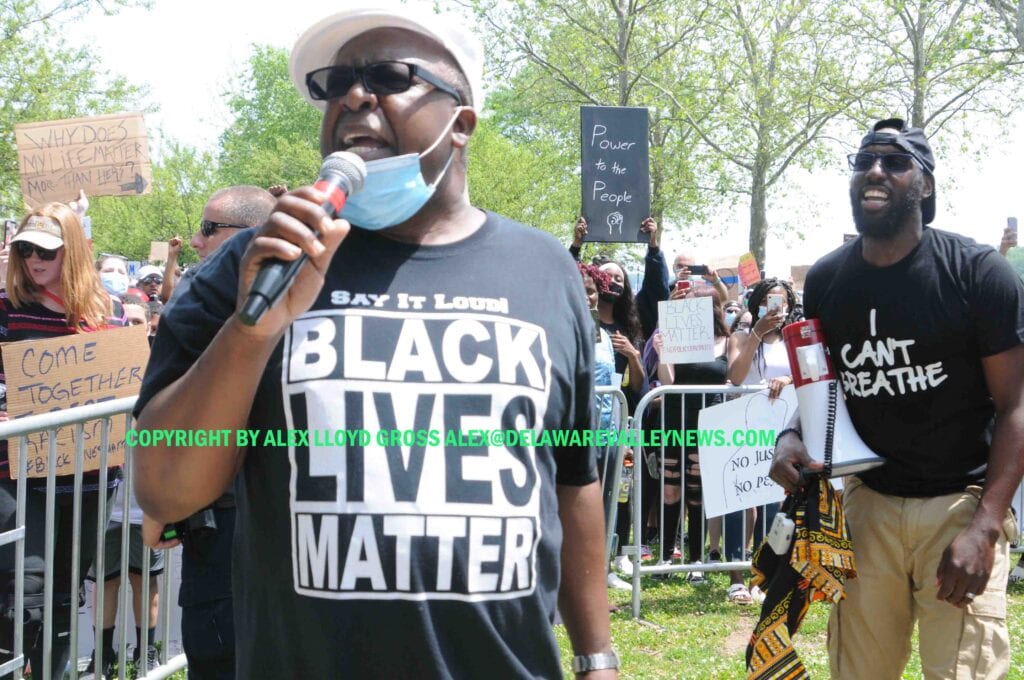 Many shops on Mill Street  were open and enjoying a brisk business.  Just one of the shops on the block  was boarded up. The entire protest was finished and the streets were open  in about three hours.