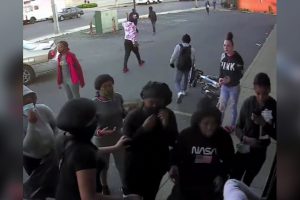 Watch Gang Of Hoodlums Loot South Philly Beauty Shop
---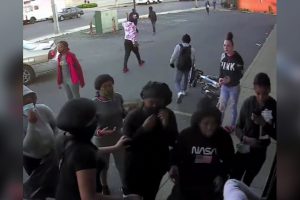 by Alex Lloyd Gross
Detectives are able to process crime scenes and surveillance video of crimes that happened during the George Floyd riots. The three day period when looters and other miscreants created havoc in the city of Philadelphia caused several hundred million dollars in damage. Some of those tapes are being released, like this one.  The CK Real Beauty Store , located on the 2400 block of W. Passyunk Avenue got hit very hard during the night of May 31.

Now police want to hit back with arrests and prison sentences against the felons caught on tape. You can see it here.  Share the video and if you know who any of these individuals are, police want to hear from you.  Few are wearing masks and even fewer are wearing them correctly. To add insult to injury,  after this store was burglarized,  it was boarded up.  You guessed it, someone broke in again and ransacked it more.
https://youtu.be/gac5VxmYCnA
All tips will be confidential.