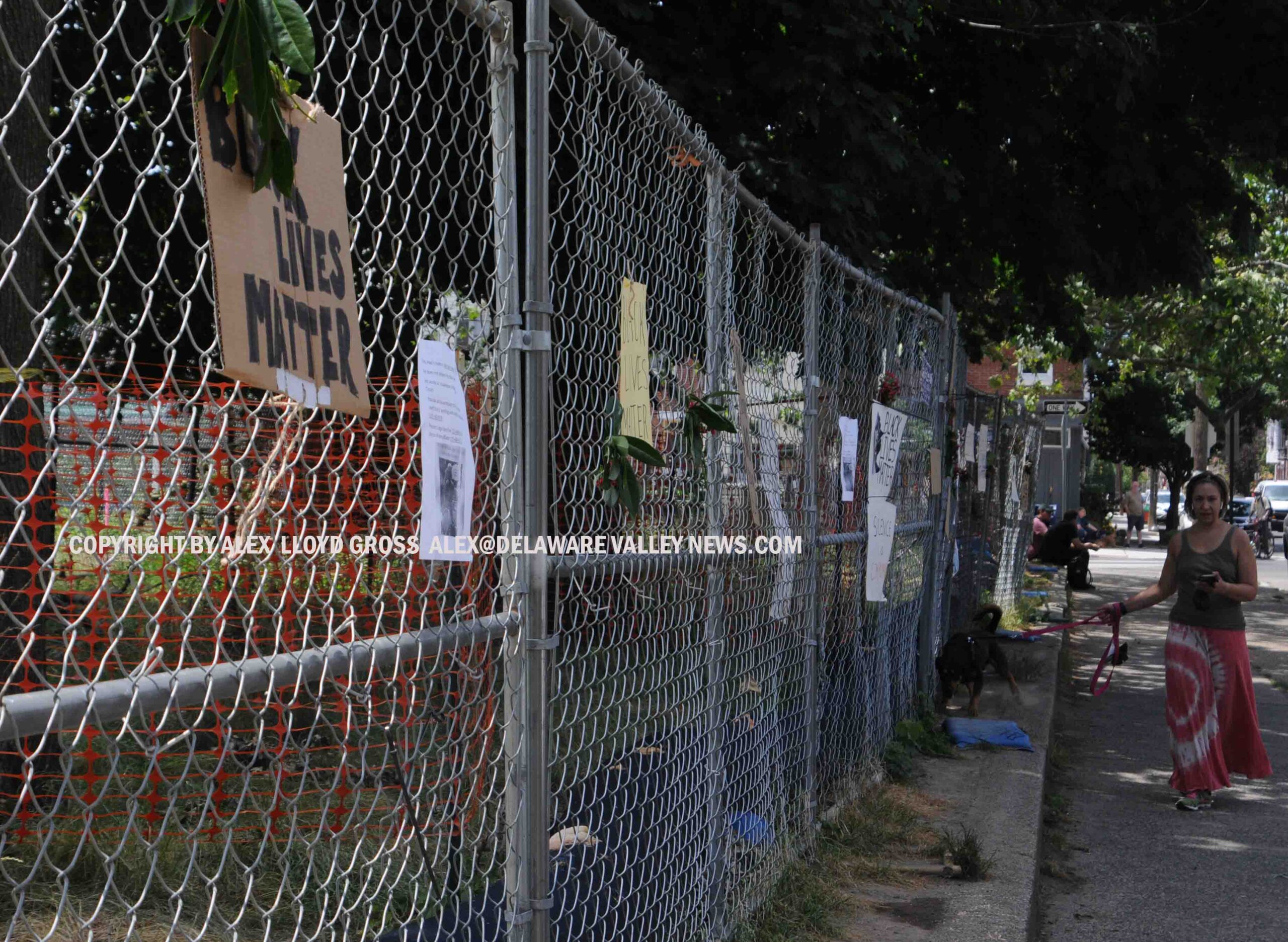 Black Lives Matter Posters Flourish at 12th and Reed
---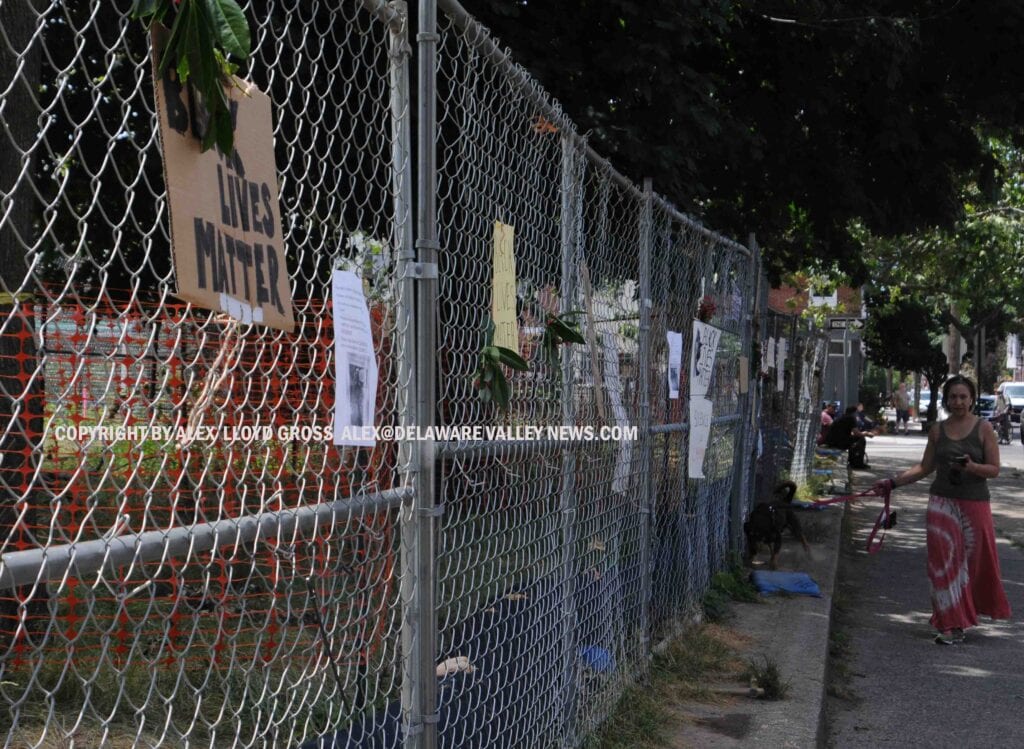 by Alex Lloyd Gross
Earlier this week Michael Henkel lost his job with the court system.  He was taking down posters that support Black Lives Matter in South Philadelphia.  Around 12th and Reed Streets. When questioned on video about it,  the person who shot the video said "Black Lives Matter", to which Henkel retorted "Not to me they don't", as he continued to rip down posters.  When the video went viral, he  found out he would be joining the ranks of the unemployed.

For those not familiar with that part of South Philadelphia That area around 12th and Reed is a construction zone, surrounded by a chain link fence. it was there, that people, from children to adults  would hang posters denouncing racism.  When news of what Henkel  had done spread around the area,  more posters and drawings were created and hung.  Something else was placed there as well. Photocopies of Henkel  along with contact information for his former boss.
That fence runs around an entire city block. Since the debacle with Henkel,  more and more posters have been put up. If it keeps going, there will be no room for more, newer posters.