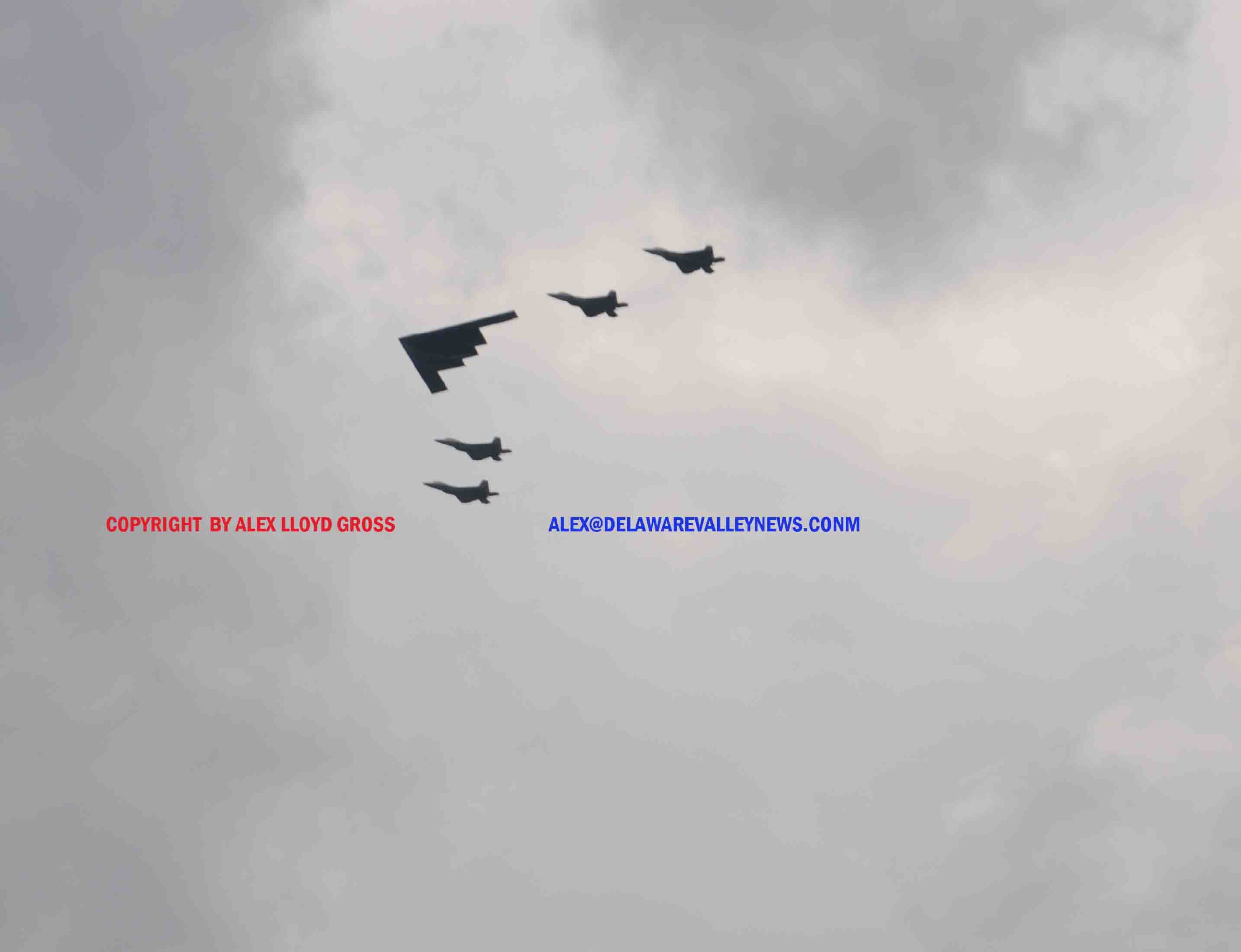 Large Military Fly Over Seen By Many In Delaware Valley
---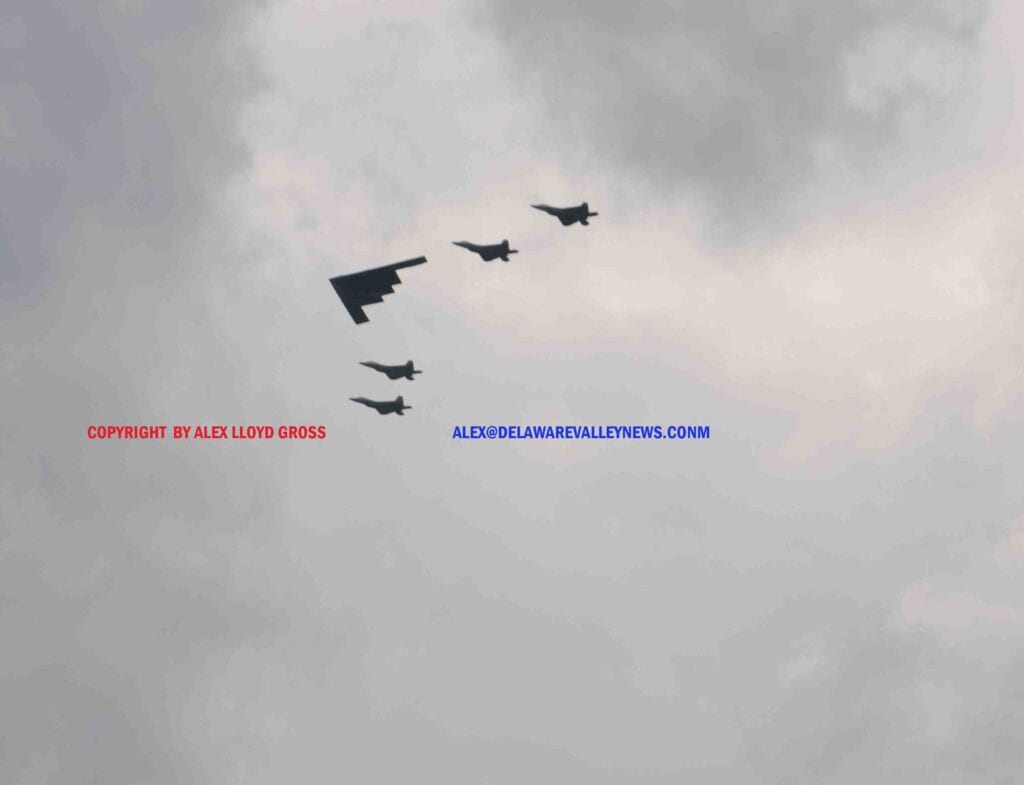 by Alex Lloyd Gross
The United States Military flew multiple planes down the East Coast, from Boston to Washington and many in this region got to see it.  The boat launch wharf in Bristol Borough looked like prime real estate to see this.  A small handful of  people showed up hoping to see something.   The flight was supposed to be over the Liberty Bell by 5:15 PM.  Folks figured 5:10 would be ideal.  Nope.  Nothing was visible by 5:15 PM.
People thought they missed it or the planes went farther inland, perhaps following I-95.  They were just a little late.  by 5:20PM, they made their appearance and wave after wave of planes flew almost directly overhead. It was the perfect spot.  Thunderbirds, a B-1, B-2 and B52 bombers. F15 and F 22 fighters and the Marine Corps F-35 fighters.  Depending n where you were, it was loud.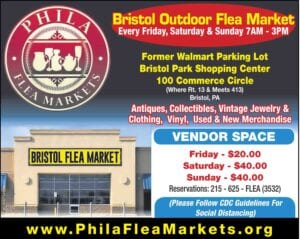 The planes were on their way to Washington DC and should arrive by 6:15 PM.  Locally, the boat ramp was the prime spot to see this, unless you were in the historic district. All airspace is cleared for this flight run.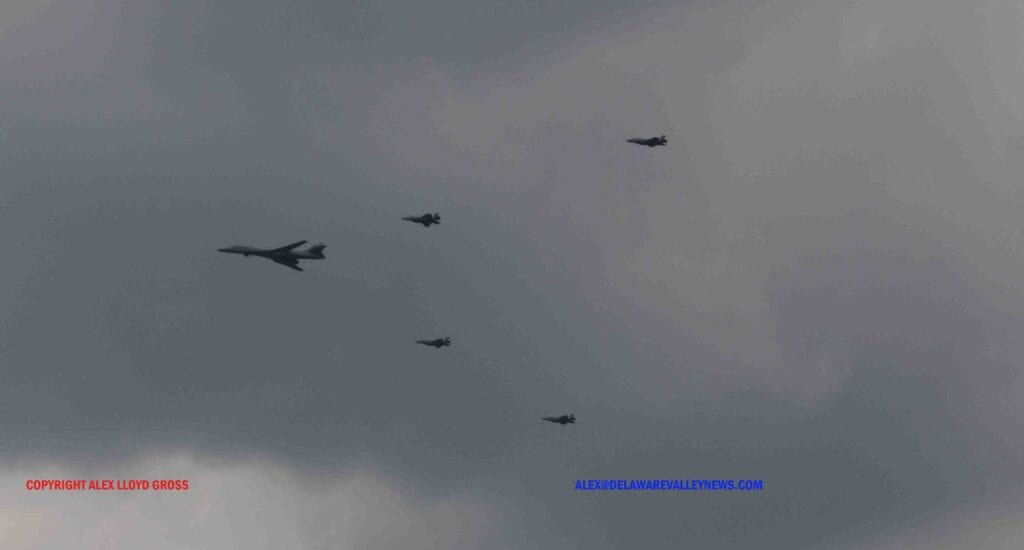 Alex Lloyd Gross
It should be noted that locally, in Philadelphia, the July 4th festivities are virtual. however, it is perfectly safe and okay for multiple protesters to converge on different areas today and tie up traffic. Concerts and other activities are too dangerous. even with the wearing of masks.