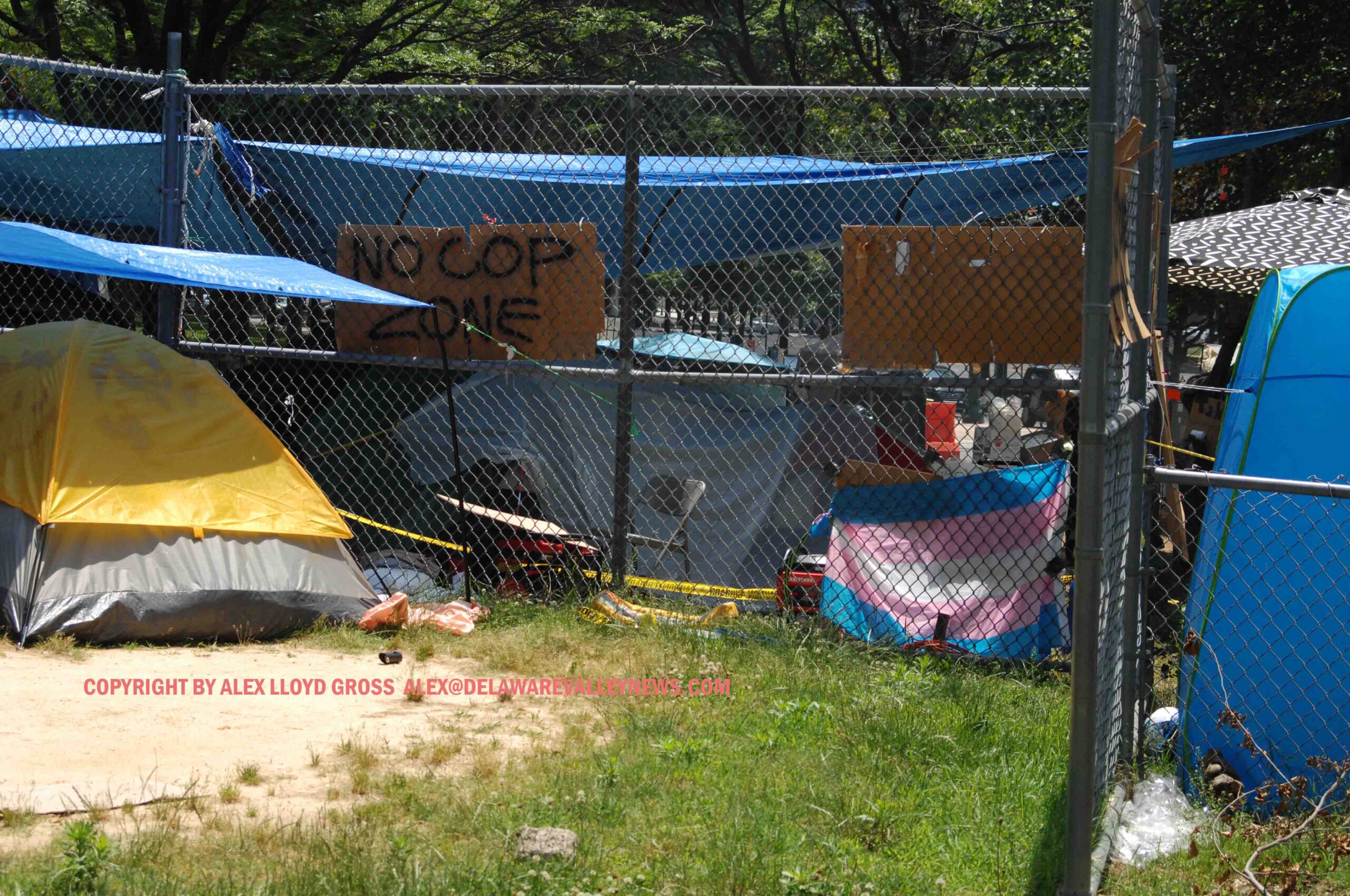 Philly "No Cop Zone" To Stay Open, For Now
---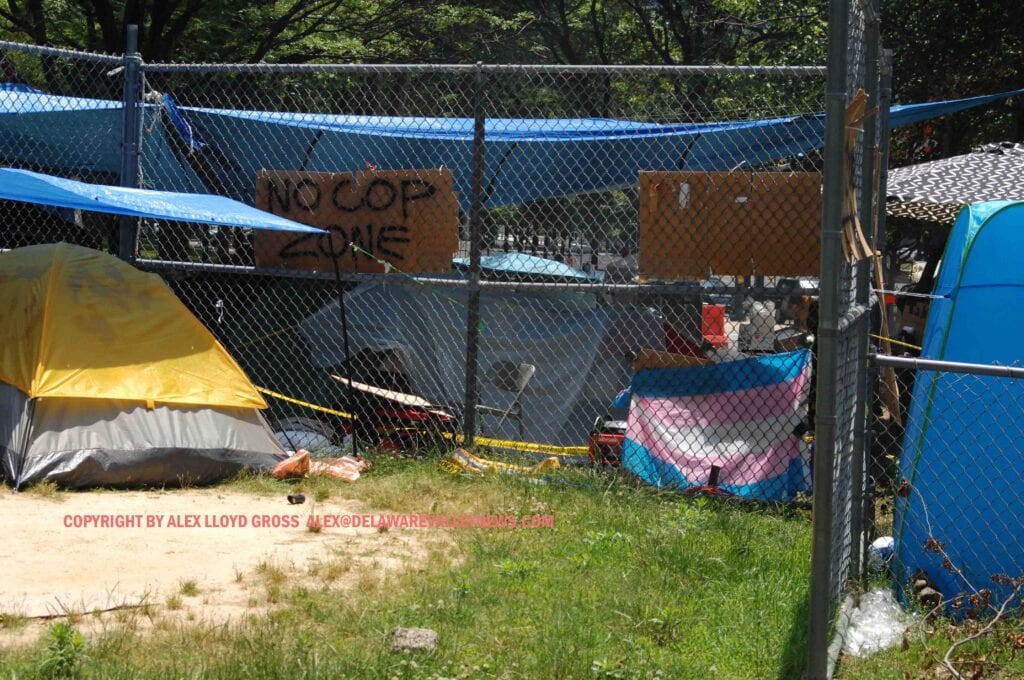 by Alex Lloyd Gross
The homeless encampment that has made a mess of Von Colin Park in Philadelphia will stay put, at least for a while longer.  Located at 22nd and Ben Franklin Parkway, this small zone of no laws is an encampment by about a hundred homeless people. They have their own illegal rules that they put in place, like not allowing cameras and not wanting police protection. Since this has sprung up,  there have been at least two stabbings and an overdose death.
Some of the residents piss and defecate in public and the area is unsafe and it is an eyesore. Mayor James Kenney said it would be gone by Friday June17 2020. Now the city has reversed itself. "We're postponing the closure because conversations with the group are ongoing and I plan to meet with several camp representatives next week," said Mayor Jim Kenney. "A mutual resolution has always been our preferred outcome. We appreciate their willingness to engage in productive dialogue, and I'm hopeful that we will reach a peaceful resolution soon."
Past attempts to communicate with the group proved futive with no real leadership established and demands that were unreasonable.   While that is happening, city outreach representatives have been successful in placing 17 people in safe havens from this encampment. The city is going to speak with people at the protest zone next week.