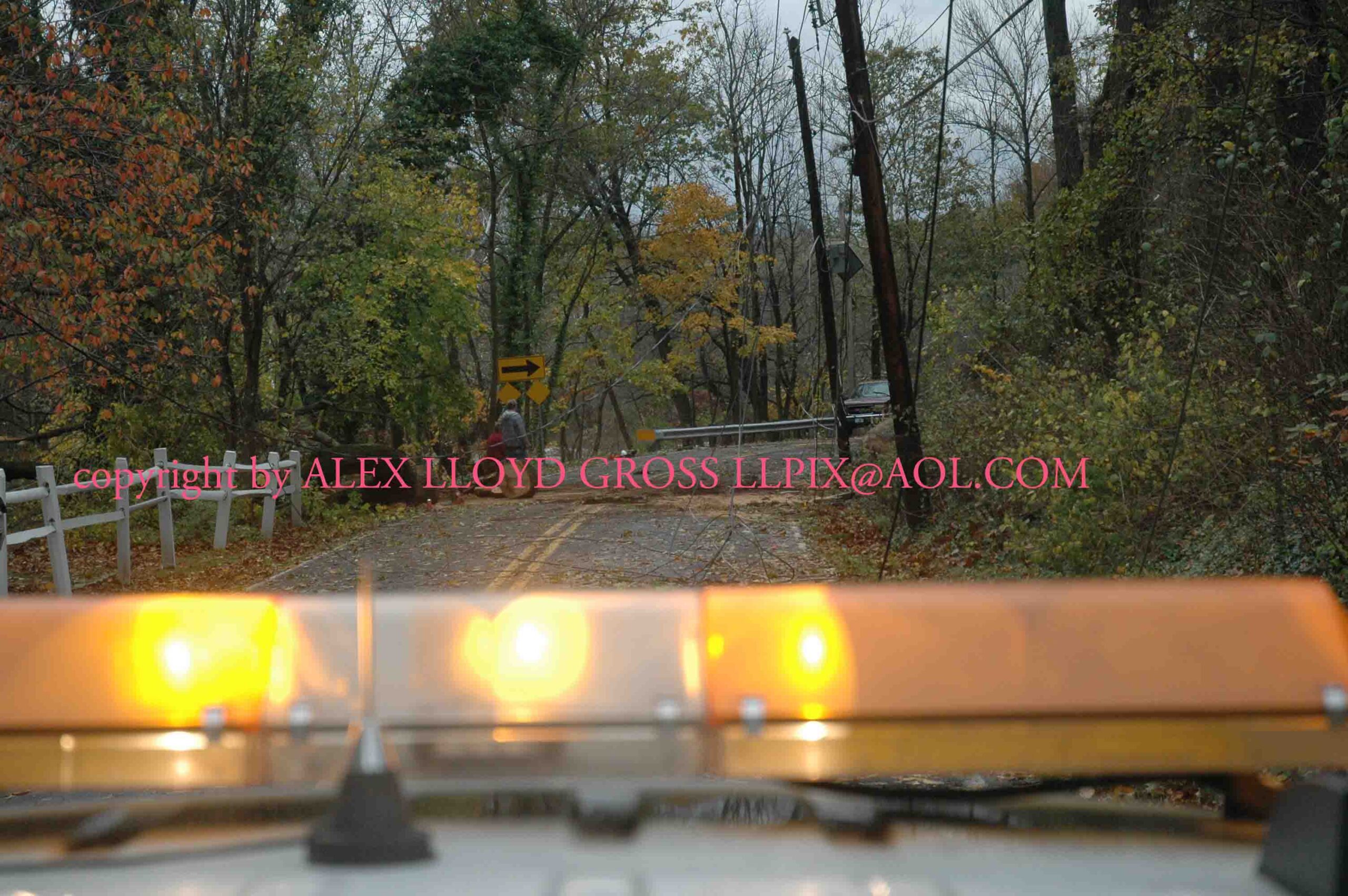 Region Gets Ready For Storm
---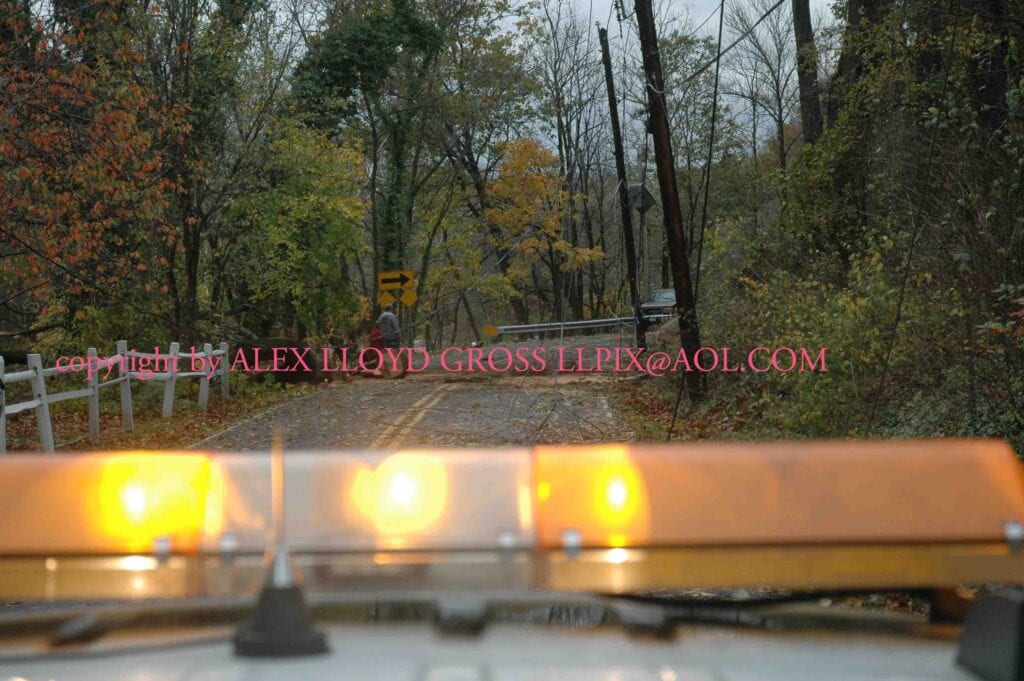 by Alex Lloyd Gross
This region is getting ready to go  through a potentially serious storm. It's a tropi9cal storm. That means high winds and flooding are most probably going to happen. Even if it does not happen to you , it will happen to of affect someone you know.
So many people will be caught off guard it is not funny. Those people put a burden on emergency responders. Either because of denial or a macho attitude of "I can do anything.  When a tropical storm hits, areas that have not seen flooding could very well see water on the road making travel difficult.  In West Philadelphia, the Fire Department was called to use boats to get people from their houses and cars. Creeks, rivers and tributaries become torrents of flood water.  When Hurricane Sandy hit,  flood waters made parts of Route 13 impassible near Bath Road. New Falls Road was also flooded in the area of Oxford Valley Road in Bristol. Yardley sustained a damage. as well.

So what can you do?   If you are not evacuating,  make certain you have battery powered radios, with plenty of batteries.  If the power goes out,  it is a good way to get information.  Thinking you can just listen on a cell phone is foolish.  That will drain your battery very fast. Then what will you do?  Do you have portable power packs for a cellphone?
If the path of any storm is coming towards where you live, it may be good to evacuate.  Not for a minor storm, but anything with any substance.  If you can anticipate being told to evacuate, do it as quick as possible. You do NOT want to be on an expressway like I-95  in gridilock traffic. It will take you 12 hours to go the distance of Woodhaven Road to I-476.   Take a look at evacuations in other parts of the country. Everyone leaves at once.  If you can anticipate it and leave hours early, you can beat the rush and be at your destination.  You should take your pets and about a weeks worth of clothes. All computer files and photos should come with you as well.  If you can get your hands on cash, take it. Take a coin before you leave. Put in on an ice cube. in your freezer. When you return, if the coin is  still on top, you did not lose power and your food is safe to eat.  If it is not, throw out the food.
If you are staying, charge up anything like cell phones or portable devices.  Check generators. The last thing you want to do is check the generator and have a problem DURING the storm.  Stores will be closed and power could be out. That means no way for you to but parts. Including gas.  Fill your vehicles up before the storm hits.  If you stay home and lose power,  what will you eat?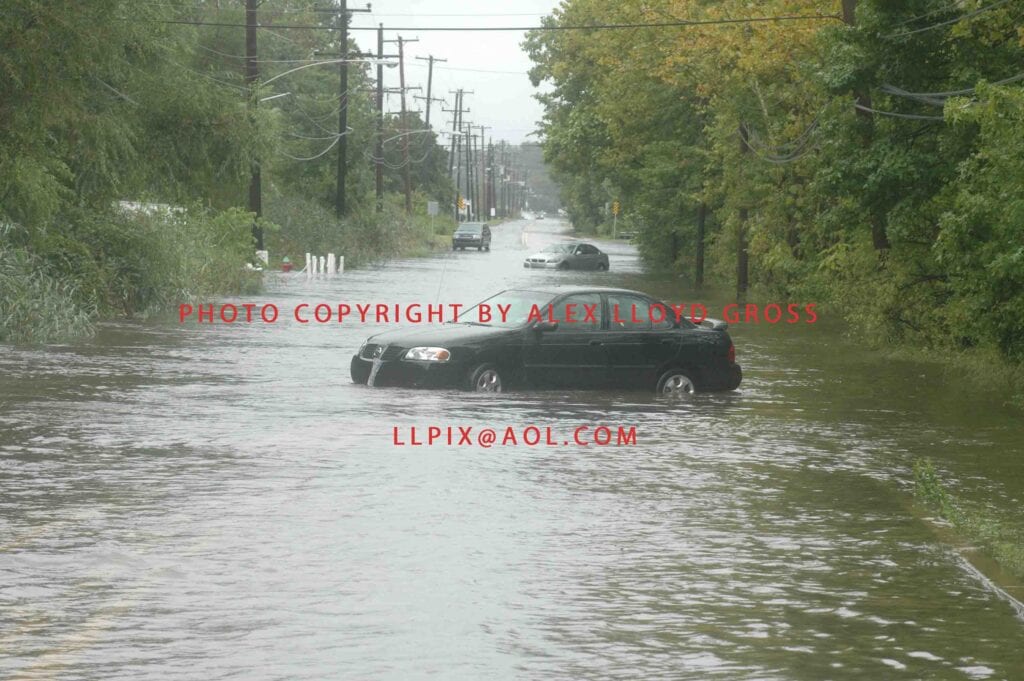 If you have a gas or charcoal grill, you can open the freezer quick, to grab something to eat. This is not a time to peruse your selection.  Take a quick inventory, do you have enough charcoal?  If your gas grill filled?  Before the storm happens, take down any outside umbrellas.  Take charcoal inside.  During Hurricane Sandy several grids were without power for several days. Local diners that did have power were out of food and there were long lines. With COVID-19 your will not be eating inside.  You will take it to go. Do you have bug spray?  You will want to get it if you don;'t have it.
You could have to travel miles away to get food. Bags of ice in a cooler can keep frozen goods cold. If you can get out, pick up some ice. Know your area. Downed trees can keep you inside your home or away from your home. If a tree took down power lines, and you live on a residential street,  it may be a while before the electric company can make it to your area to disconnect the power. Do not cut up the tree yourself.
If you have a boat or a house down the shore,  it may be a good idea to put it in dry dock and board up the windows. Do not go down to inspect your damage the next day . Down trees, wires and flooded roads may hamper your ability  to navigate the area.
If you are driving , under no circumstances should you ever drive around barricades. Too many people,  think they drive a large truck and can get through.  When they cannot, they get stuck and fined. It is $500.00, plus the cost of retrieving your vehicle plus the repair costs.  The fact that you did not see the sign or others drove through it is irrelevant.
If you get damage to your home,  groundwater is considered floodwater and "It may not be covered unless you have flood insurance, " said John Marroni, from National Restoration.  "A power outage, can knock out the sump pump. You need a sump pump endorsement on your insurance," Marroni said. If water comes in through the roof, it is rainwater and it can be covered. ruins and clothes can be cleaned. " If those items are damaged  through groundwater, it's best to throw them away. Groundwater has a lot of contaminates in it," Marroni said.  "If your neighbors tree falls onto your house, your insurance company pays for the damage but will subrogate with your neighbor," he further said. In storms, it's damage his company sees a lot.
You may buy batteries, get your bags packed and charge flashlights and other items, only to have little more than a thunderstorm come through your area. Should that happen, consider yourself lucky. Lots of other people were not.