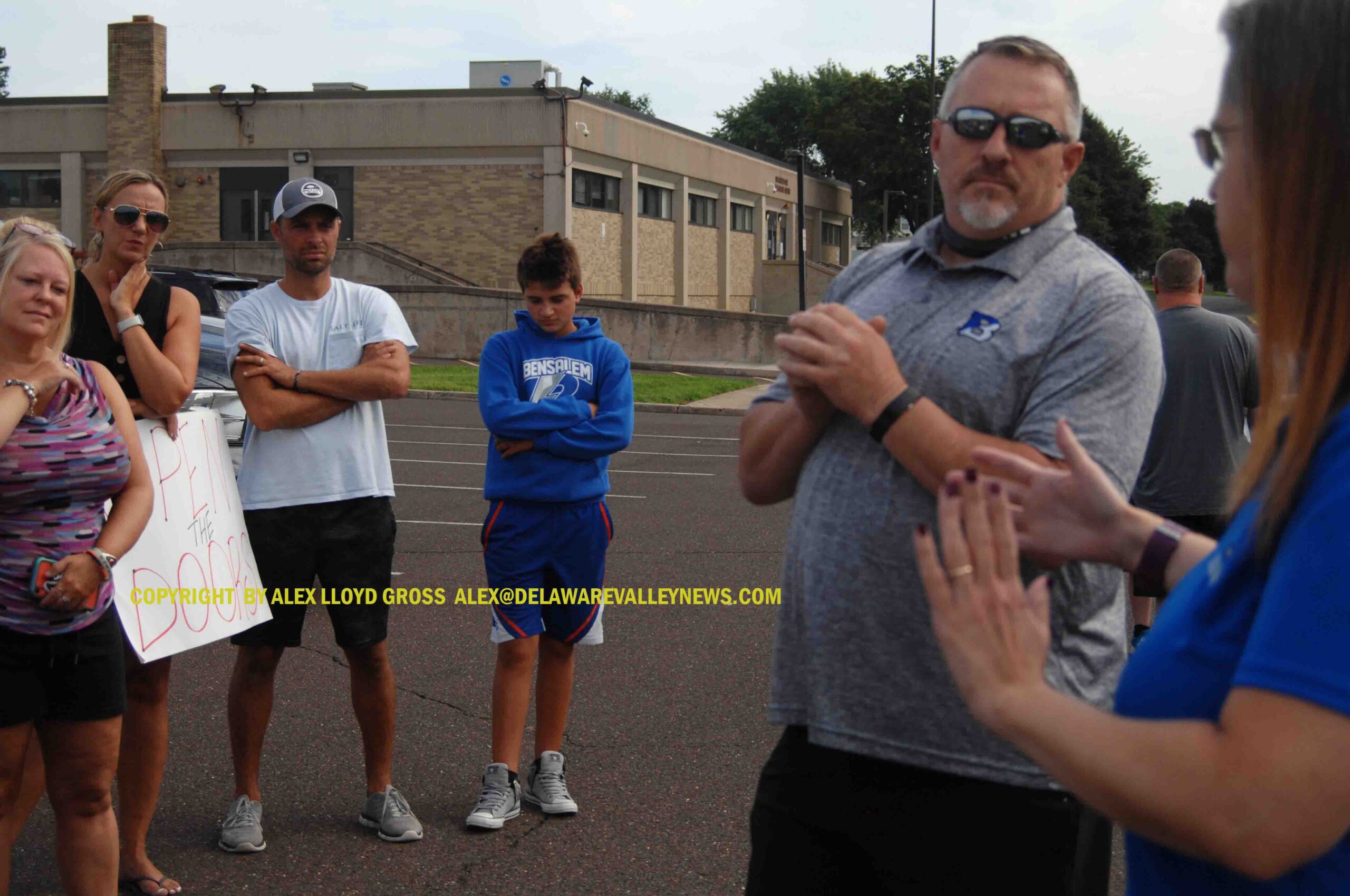 Parents Protest To Open Bensalem Schools
---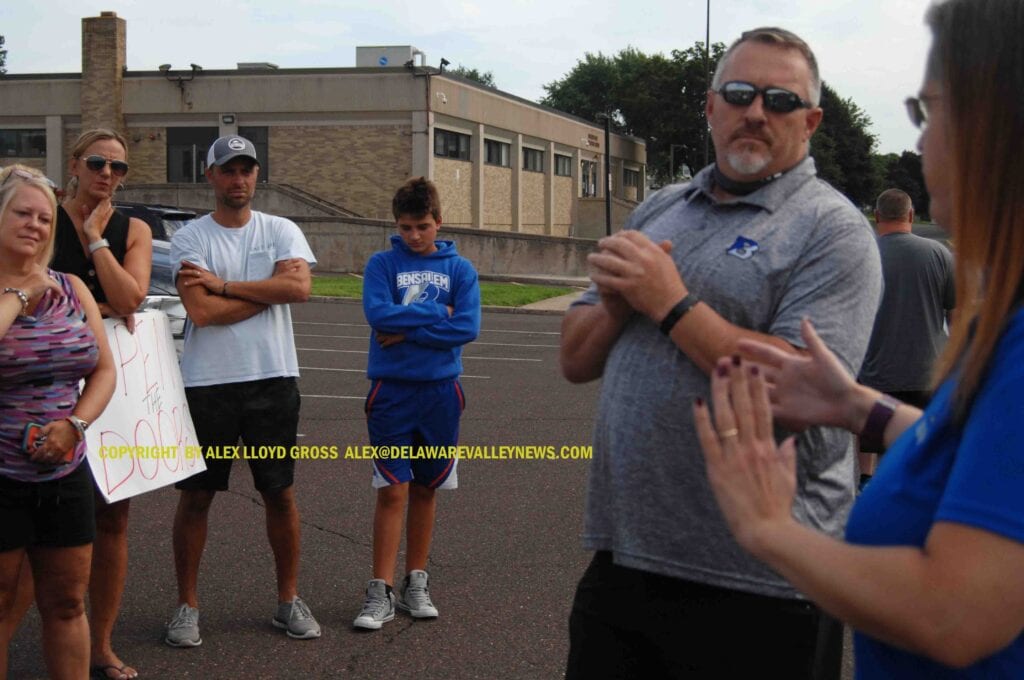 by Alex Lloyd Gross
A small but vocal group of parents who have children in the Bensalem School District met for a protest at the  Bensalem School Administration Building on Donallen Drive. They want an option to have the schools open, at least part of the time. "This does not work for a lot of us" , said Misty Pettyjohn, one of the organizers of the event.  "Currently,  we were told that this learning will be remote learning, and we want another option, have children in school a day or two per week or something". Schools have been closed  due to COVID-19 and many school districts are slow to re open.
She is not alone with her concerns. Special needs children are a unique breed. While some learn quickly in the right environment, a good number have a problem sitting down in front of a computer screen for an extended time. "The other concern is what if someone has a question?  Parents work, " Pettyjohn said. It is not learning that 2×2=4, but rather making sure children don't answer a different number.  "Catholic Schools are opening," Pettyjohn said.

Parents of younger children will have to have someone in the house, to insure they are safe and doing the work. You cannot leave an eight year old  alone all day. Teenagers may learn in front of the computer but parents at this protest feel they can learn better in school. Some children will study X-Box or Bike as opposed to US History. When there is no supervision, kids  are on the honor system.
School Board Director Eric Price and Heather Nicholas, School Board Vice President showed up  to speak with the parents. "i want my kid back in the school building just like you do," Price said.  He added, "This is a puzzle, trying to do this safe and when you think you have the last piece of the puzzle figured out, it does not fit because it has changed".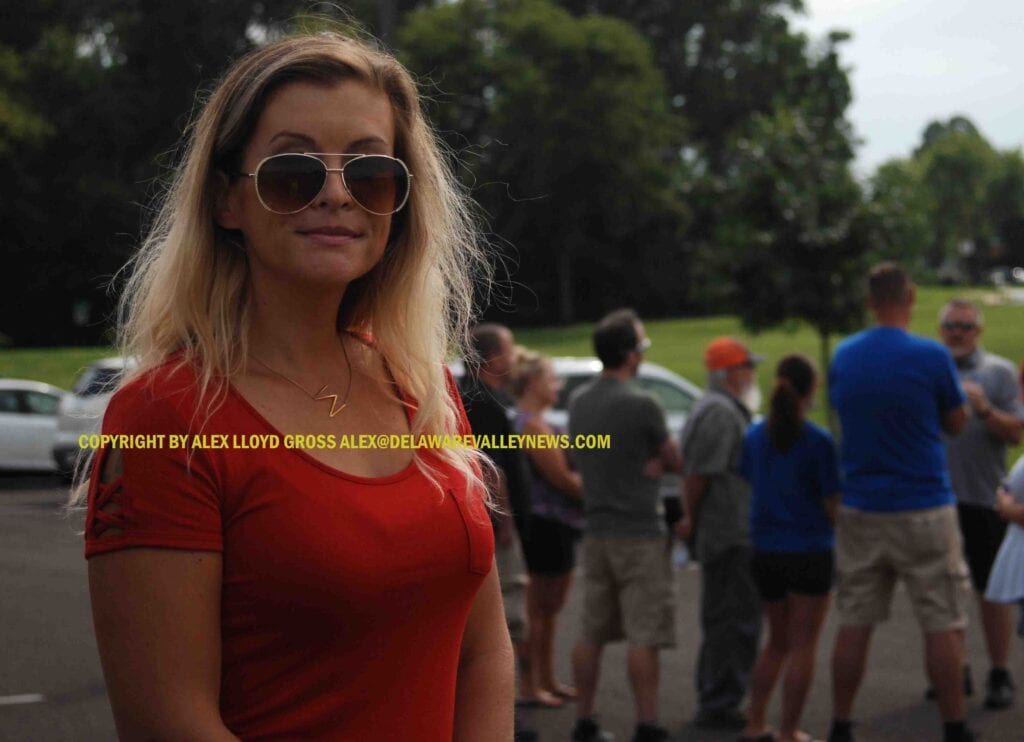 The board members voted not to re open the schools. According to Nicholas, "The vote to approve the health and safety plan was this past Wednesday. The initial survey was at the end of June." Only one board member,  Stephanie Ferrandez voted to against the health and safety plane because of the dates.  Price said he was attending the protest as a parent, not representing the school board..  Many people in the township are now questioning why the school tax is so high, with the buildings closed. Some of them were at this protest as well.
"We have a lot of great teachers in this district,"  Pettyjohn said. "This protest is not about them, this is about our children and them getting the best education they can.and doing it safe".