BREAKING:!!! Police Car Overturned On Rt 1 In Middletown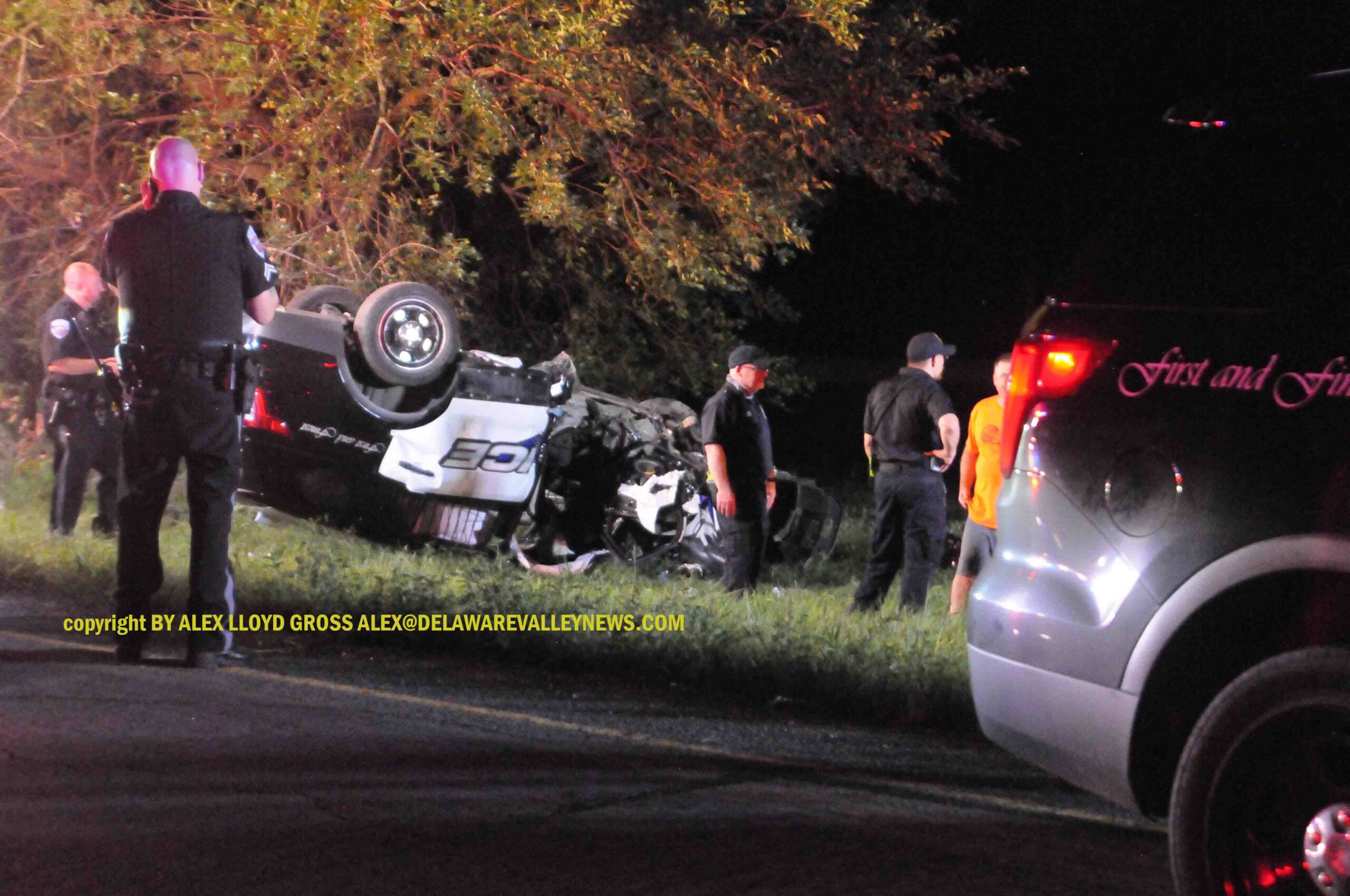 BREAKING:!!! Police Car Overturned On Rt 1 In Middletown
---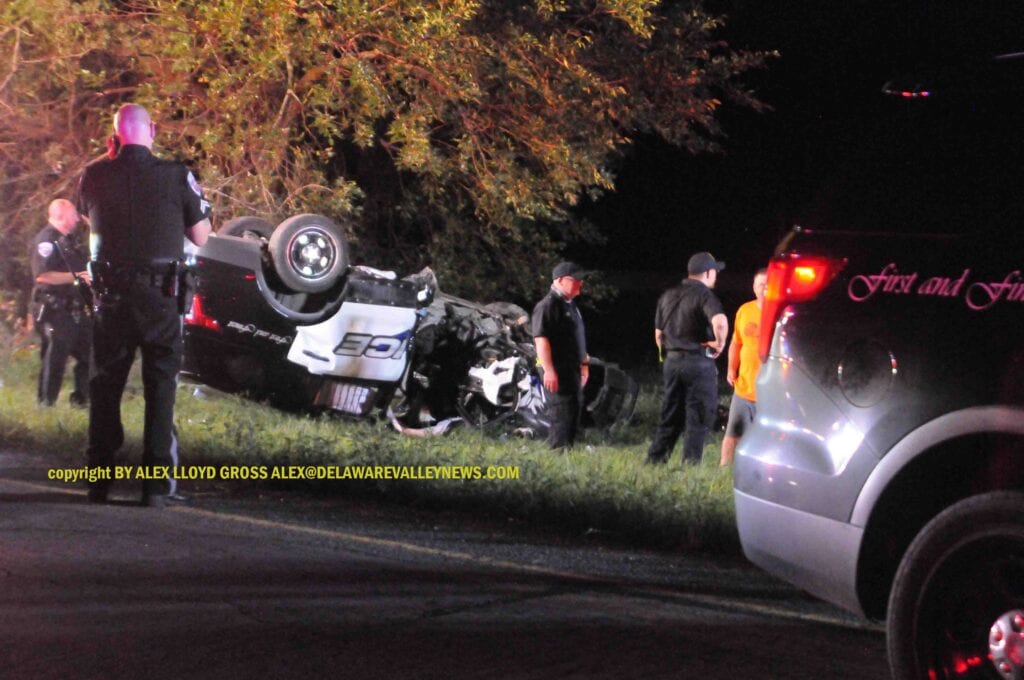 By Alex Lloyd Gross
A Police Officer from Falls Township, Bucks County Pa is lucky to be alive . He was driving a patrol vehicle when it flipped exiting Route 1 to go West on I-295, which is in Middletown Pa.

Police at the scene did not say much except that the accident was under investigation. There were no other vehicles involved in the wreck. Rescue companies from Falls and Parkland were called to the scene. The unnamed officer was  trapped in his patrol car for about 20 minutes. The crash happened just before 10:00 PM August 22, 2020. police did not say if the officer was responding to a call at the time or if he was on routine patrol.  Fire crews were also dispatched to a different wreck  and resources were stretched until it was determined that the other accident was minor.
The patrol vehicle was totaled in the accident. The exit ramp from Route 1 north  to 295 will be closed for at least a few hours for an investigation and until the wreckage can be cleared up.