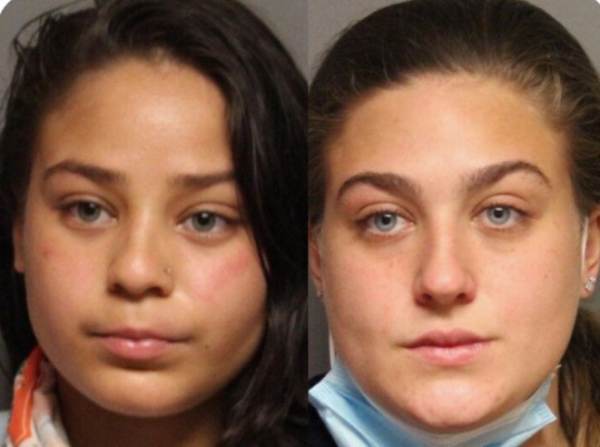 Two Women Steal MAGA Hat From Child, Arrested For Robbery
---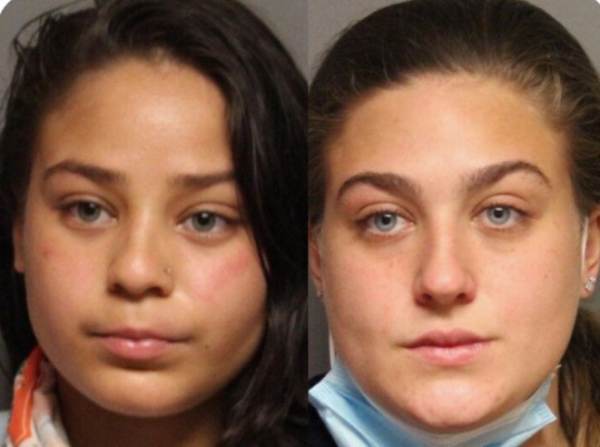 by Alex Lloyd Gross
The race for President has two major candidates and a few few third party candidates. Some people are intolerant of any one else that does not share their views. Such is the case in Wilmington Delaware, where part of the Democratic National Convention was held.
21 year old Camryn Amy and Olivia Winslow were on the convention grounds when they came across a seven year old boy and his family who were legally protesting. The two saw them and started to rip up their signs. That is when one of them saw the seven year old's MAGA hat on the ground near him. She picked it up and walked off with it.
The entire incident was caught on video. You can see it below.  The hat was not abandoned. The women were made aware that the hat belonged to a child and  still, they walked away with it.  The child's mother implored Amy and Winslow to return the hat.  They refused and walked off with it. They were followed and when a male tried to intervene, he was punched in the face by Amy..  He sustained a cut on the lip. he was not hospitalized.

One of the two women is also accused of stepping on the seven year old boy's hand.  Eventually, the hat gets tossed over a fence and Winslow and Amy try to fight the mother who was with  her seven year old son.
Both face felony robbery and child endangerment  charges and were held at the Delores J. Baylor Women's Correctional Institution in lieu of $45,000 secured bond.
Moments ago outside of the DNC convention, Joe Biden supporters attacked a 7 year-old boy.

He was attacked simply because he wore a @realDonaldTrump hat.

His name is Riley.
Watch it happen.
Listen to him cry.

Will Joe condemn this violence against Children?

Via @TrumpStudents pic.twitter.com/0624shmPDg

— Benny (@bennyjohnson) August 21, 2020