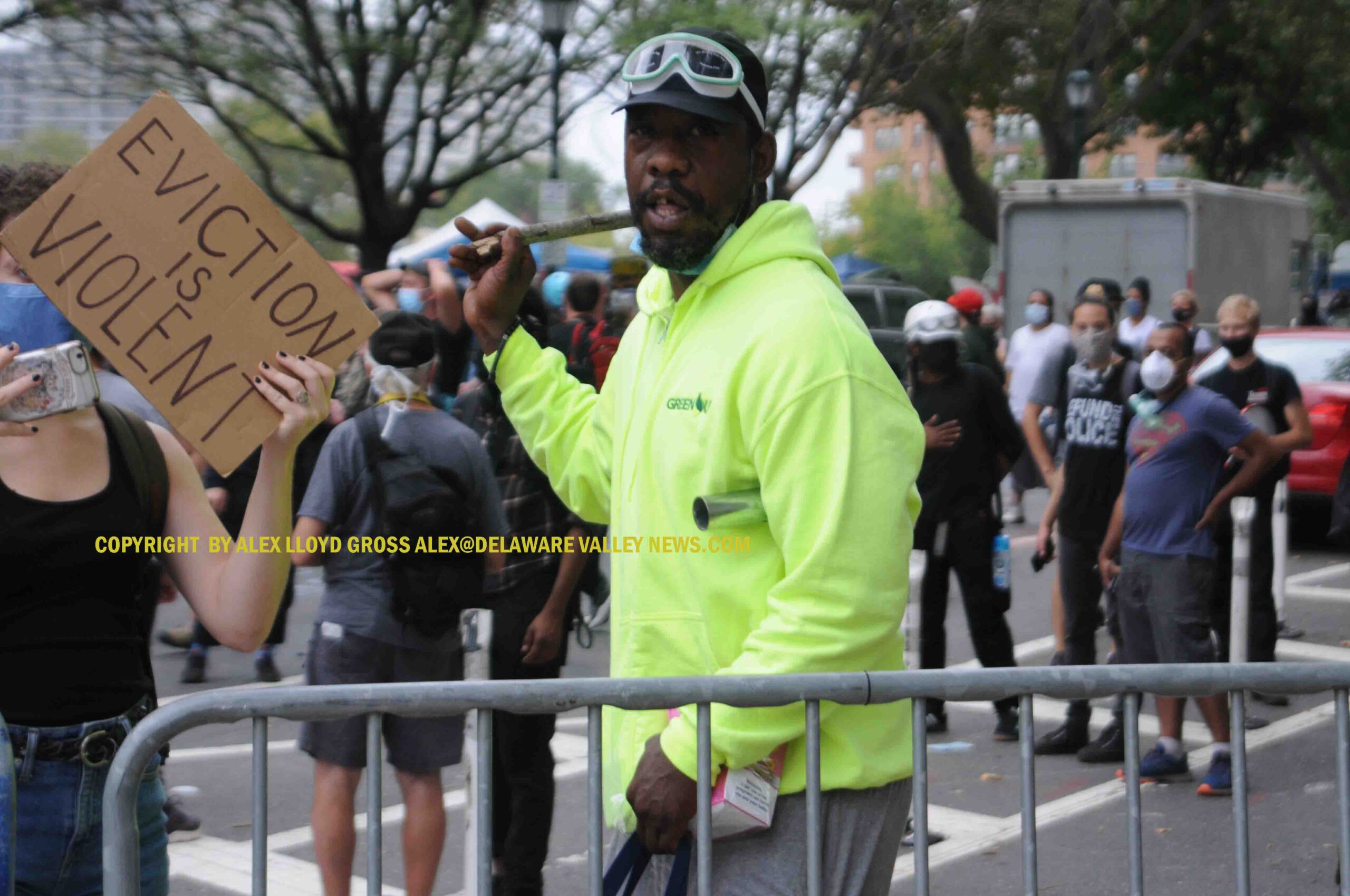 Protesters Clash With Media, As City Stands Down From Eviction AGAIN
---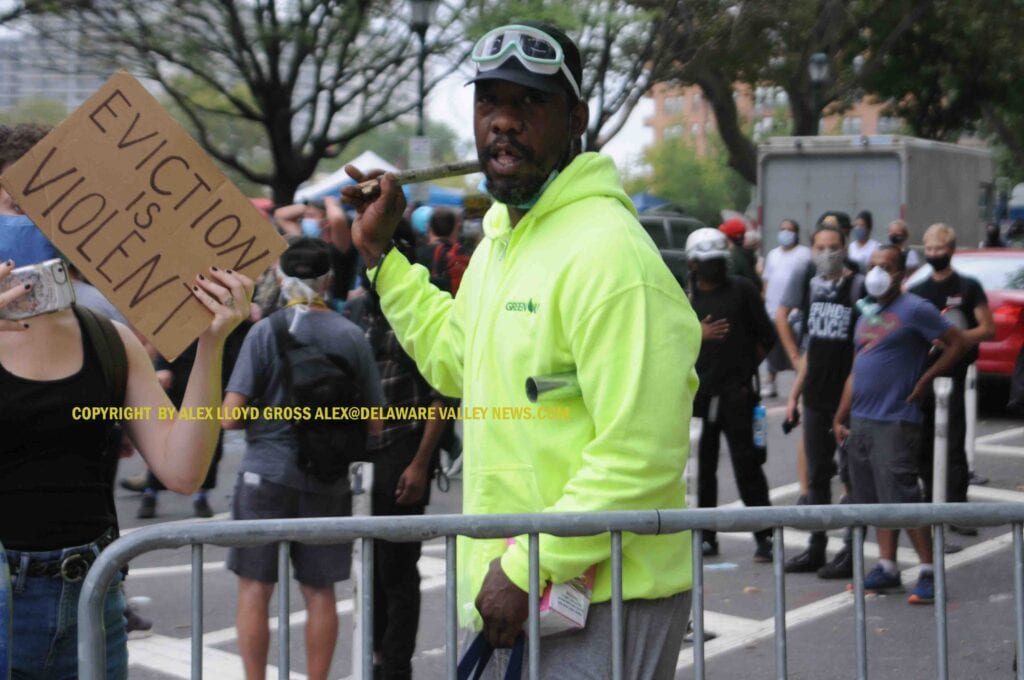 LANGUAGE WARNING    POTENTIALLY OFFENSIVE LANGUAGE QUOTED BLOW.
by Alex Lloyd Gross
For the third time, the city flexed it's muscle and did nothing. The psydo security that was there previously were still there, with no training.. Traffic was blocked, media was there and then just after 11:00 AM Sept 9 2020, the city pulled all of their resources except for a very small contingent of police.  This as the encampment on the Ben Franklin Parkway has taken over into conditions that are just short of a riot. The homeless have taken over Von Colin Park. They are peaceful, unless you are an outsider.  Then they turn on you with threats of violence.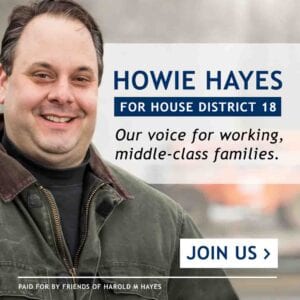 The protesters are ignorant, in the fact that they want the city to give them free housing. However, they are antagonistic to the press. "Y'all don't print shit, we see what ya'll print and it's not the truth ", said one protester who grabbed a bull horn to speak. By taking over the one block area, they believe their actions have no consequences. and with the city backing down three times, they are correct. They are emboldened.  They use makeshift barricades and stolen bike rack to close city streets illegally but with out consequence.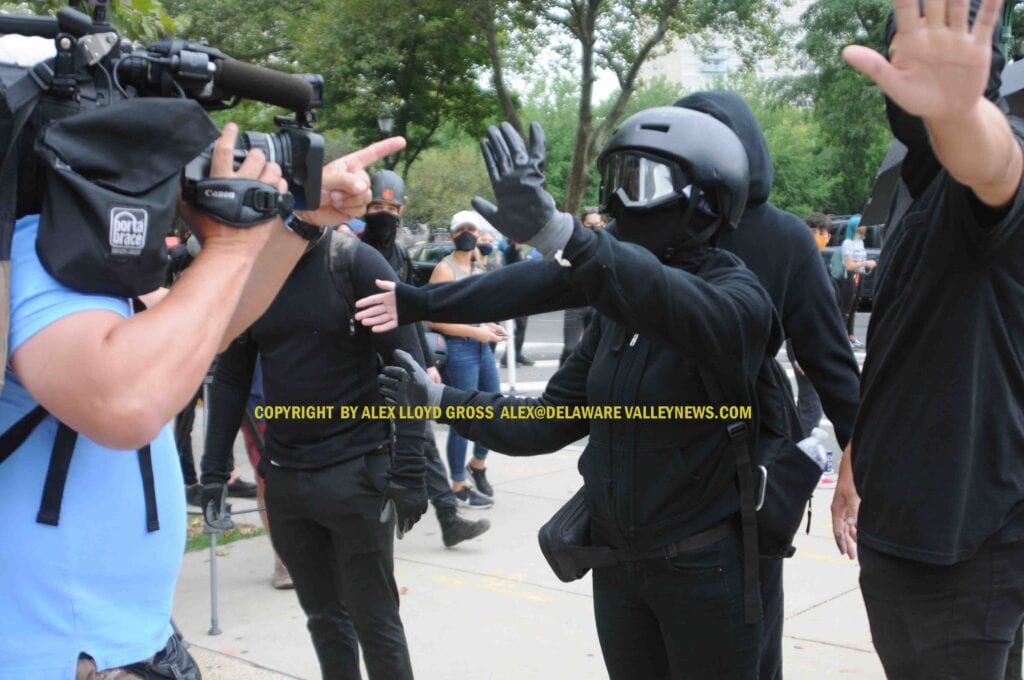 When the media want to document this and report on it, they are asked to go behind a makeshift barricade, illegally, by thugs armed with weapons, making threats against the press. One black male, dressed in a slime green hoodie, was threatening media members with a lead pipe. He appeared to be on drugs. While people like Jamaal Henderson from ACT UP Philadelphia were trying to get media attention on housing, clowns like the male in green or young adults with little to no education were making threats against the media. trying to document.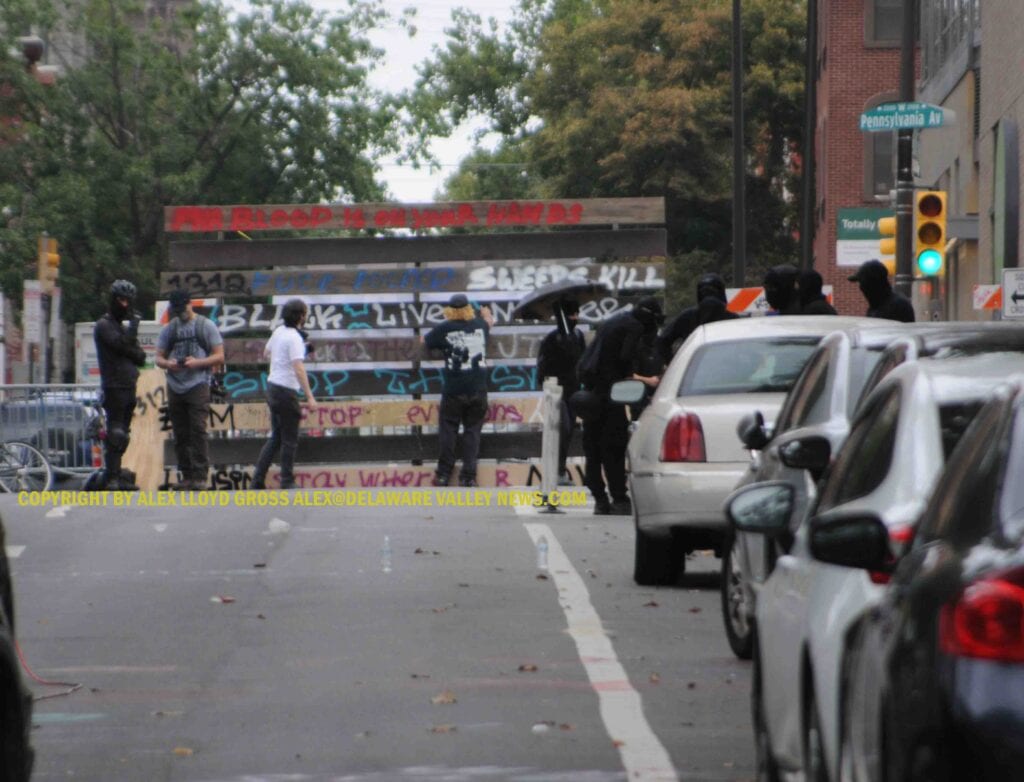 They just flipped the script and made the story about them, not the homeless.  There are three camps one at 22 and the parkway, the others along Ridge Avenue. All of them are still here, as of 1:00 PM September 9 2020, which has infuriated area residents who pay taxes and live nearby. They cannot walk the streets safely, they cannot use the park, which is littered with human waste. Portable toilets nearby  are filthy, they have not been cleaned since May 2020.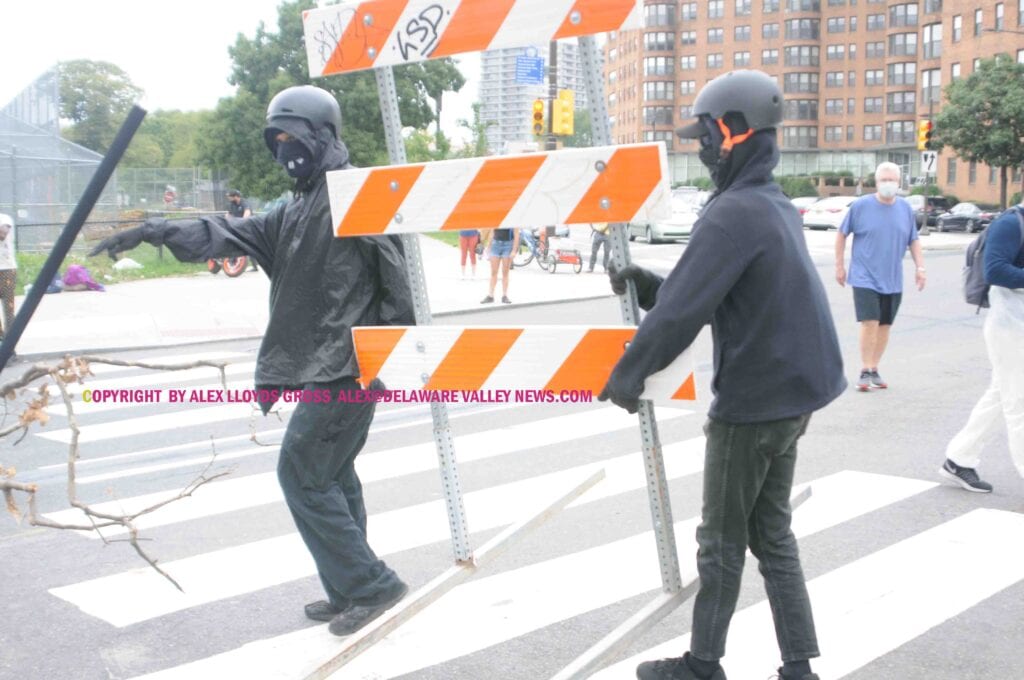 Residents have called Mayor Kenney incompetent, as deadlines pass with no action. Protesters said they want free housing for life. They do not want transitional housing.  The legal observers at the protest were documenting anything, but when asked about the hostility, they reiterated "You should respect their request to not get photographed", even after pointing out they injected themselves on a public platform on a public street. "I don't want a lecture," said a female legal observer.
One protester said they are moving the encampment south ( about 10 minutes away) if they are ever evicted.