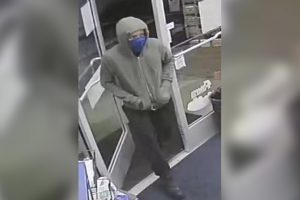 Armed Male Tried To Hold-Up Gas Station- Gets Nothing
---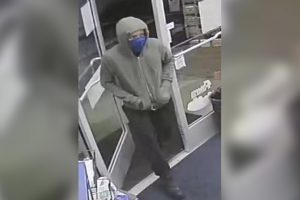 by Alex Lloyd Gross
Philadelphia Police are looking to find the thief who pulled a gun on a store clerk and beat him. The robbery attempt was at the Sunoco  on the 13000 block of Bustleton Ave. It was all caught on camera.  The robber walks in, announced a hold up and was refused.

The brazen clerk refused to give one cent from the register. The thief was then enraged, and walked behind the counter, where he pulled a handgun, pointed at the clerk and struck him with his fist. He then ran out of the store. What this guy did was not only commit a state felony, he insured that he will do federal time as well. It is against the law to use a firearm in co9mission of  a robbery.
Look at the video of the robber blow. If you know who he is, police want to hear from you.
All tips will be confidential.