Just In- Motorcycle Rider Seriously Hurt in Penndel Crash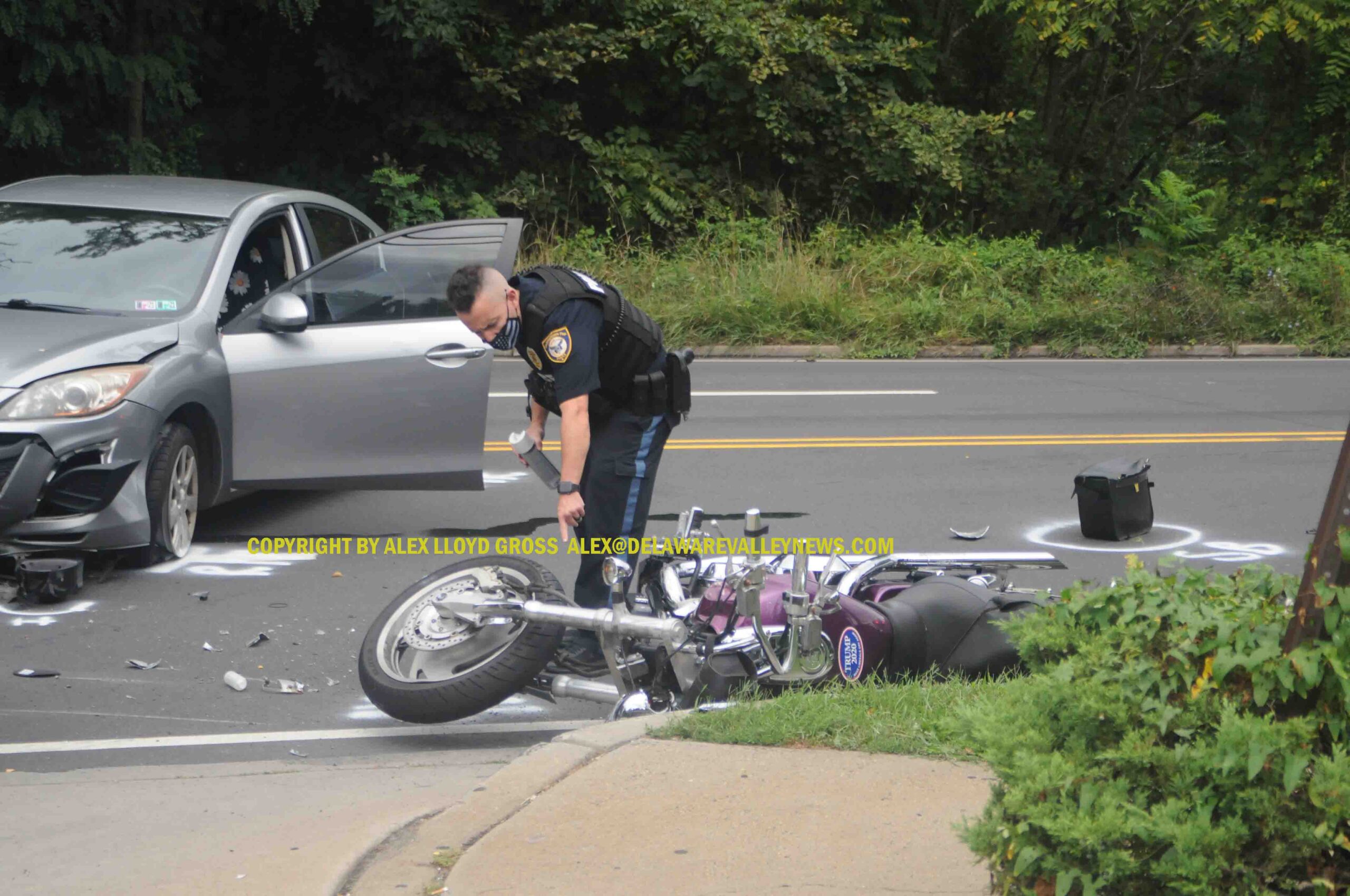 Just In- Motorcycle Rider Seriously Hurt in Penndel Crash
---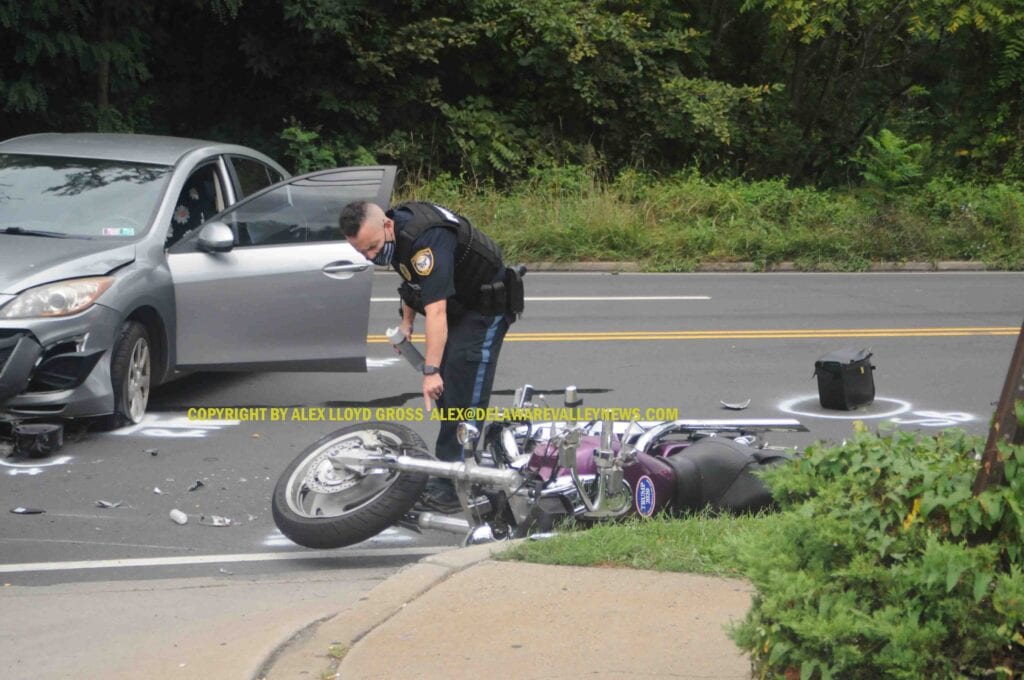 by Alex Lloyd Gross
A motorcycle rider sustained serious injuries in a crash on E. Lincoln Highway near Neshaminy Street, in Penndel  Pa.  The crash happened just after noon, today, September 11 2020.
Details are sketchy but officials said a passenger car operated by a Bristol resident was going to turn in to the 7-Eleven near Neshaminy Street,  when her car collided with a motorcycle.  The incident is being investigated and no charges are being filed until after the investigation has concluded, if they are warranted.  The driver of the car did  stop and is cooperating with police.

E. Lincoln Highway was closed from Hulmeville Ave. to Neshaminy Street for several hours, for an investigation. The motorcycle rider's condition is listed as serious. One of his shoes was wedged under the front bumper of the car. A blood patch was visible on the street near the crash scene, where the cyclist laid his bike down.