Male Sentenced For Anti Semitic Texts To Friend
Male Sentenced For Anti Semitic Texts To Friend
---
by Alex Lloyd Gross
There was something wrong with Hunter Robert-William Ryan, 21, of Warwick Twp.  On the evening of November 28, 2019, he was upset that a Jewish friend of his had elected to spend the evening with someone else, instead of hanging with him.  Ryan  then sent the friend a series of texts. In Bucks County.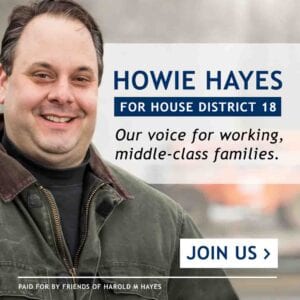 According to an affidavit of probable, Ryan sent the victim images depicting a Nazi flag and symbols, photos and a video of Adolf Hitler, an image of Anne Frank followed by a photo of ashes and other vitriolic messages. He thought it was funny to do. It was anything but funny as he found out. He pleaded guilty today, September 29, 2020, just a day after the Jewish Holiday of Yom Kippur.
He spent 30 days at a mental health facility , he also under took a two day course at the Peace Center in Langhorne to gain a better understanding of hatred. Judge Rae B. Boylan accepted a deal between his lawyer and the District Attorney's Office. That deal requires Ryan to spend two years of probation, 50 hours of community service to benefit the Jewish community and no direct or indirect contact with the victim, unless some form of restorative meeting can be arranged.
In court Tuesday, Ryan said he now understands, "what I said was serious and not funny."
You can read the original story here.