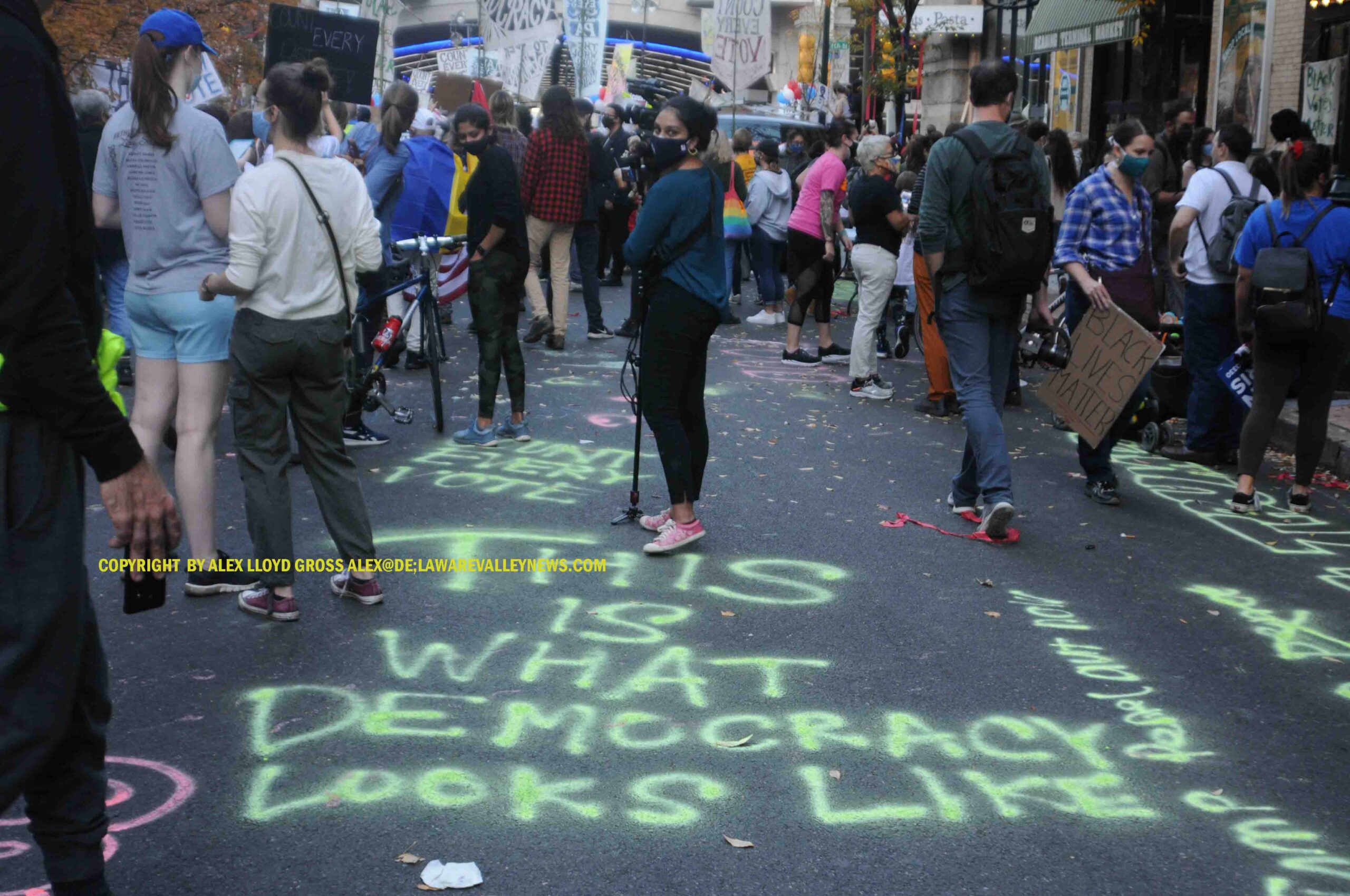 The Whole World Is Watching Philadelphia As Election Results Near
---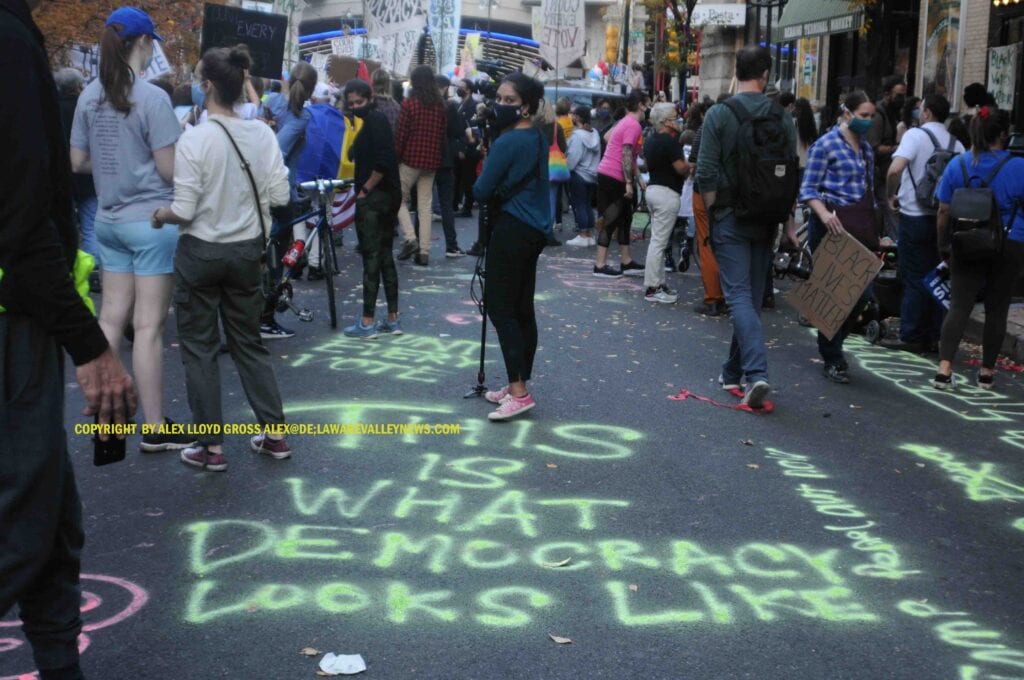 by Alex Lloyd Gross
Media outlets all over the globe have set up shop outside the Pennsylvania Convention Center, at 12th and Arch Streets.   So have protesters, on both sides.  Inside the convention center, a small team of workers count the remaining votes. It's been three days and we still don't know who is going to be President of The United States.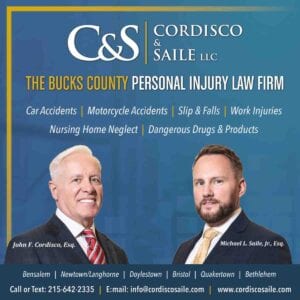 The scene on 12th Street is anything but normal.  On one side of the street, you have  small handful of several hundred Trump supporters. They are gathered , demonstrating for their candidate, and believe the election is rigged. They shout from bull horns and wave Trump and Blue Line Flags.  Few are wearing masks.  Most of the people there are white.
They are separated by bike rack, and about 50 bike cops.  A full blown street party is taking place across the street.  People of every race have gathered to party. They feel the end is near for President Trump. They are Biden supporters.  There is an elaborate sound system, with a DJ,  and a sound system, with speakers cranked loud enough to drown out the Trump supporters.  There are several thousand there, and they are not social distancing. Few  are wearing masks on this side of the street as well. A bit more are wearing them than the Trump side but not many.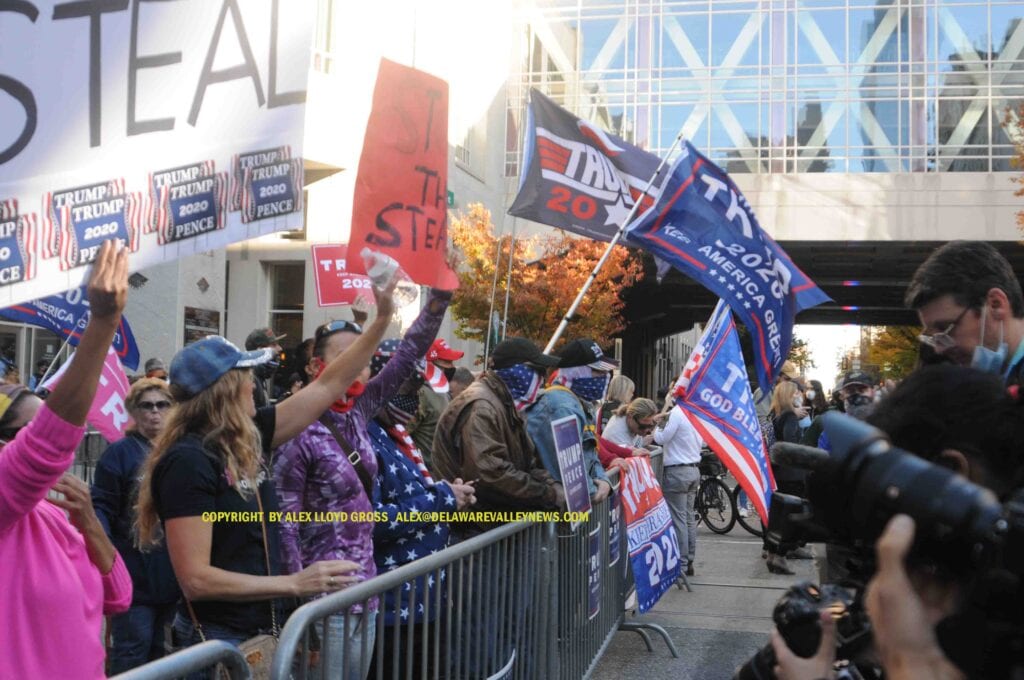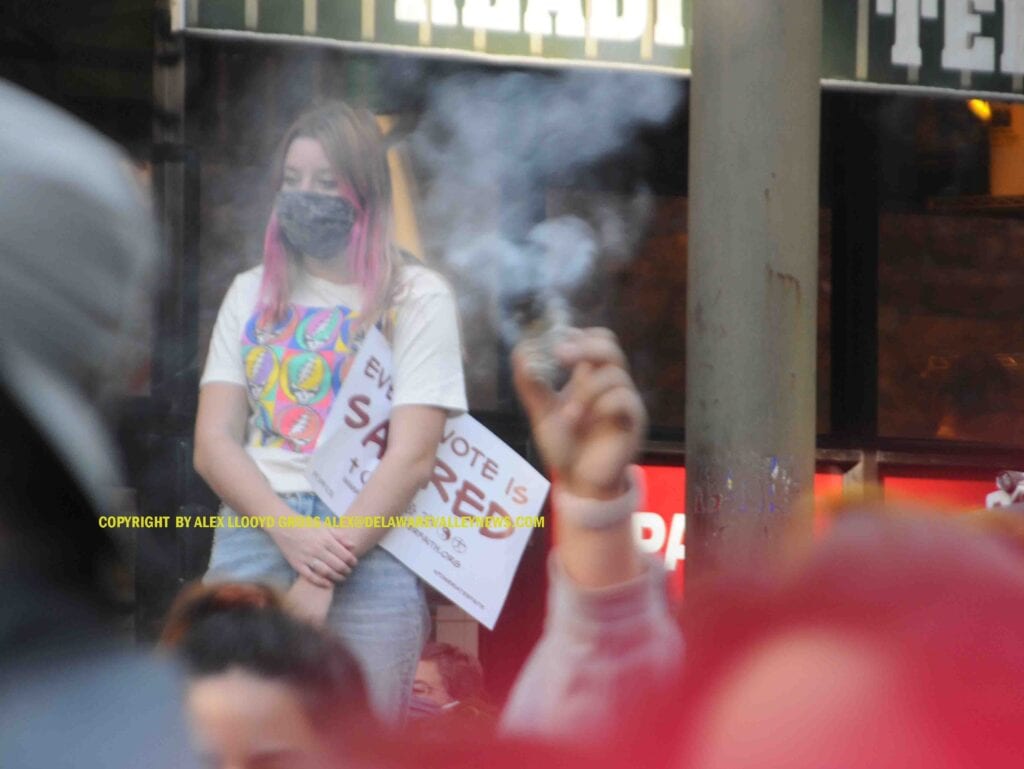 Occasionally, people from either side will meet as those demonstrators come or go.  Those encounters have been civil. No one has been arrested at these incidents. That was a different scene earlier , as  Joshua Macias, 42, and Antonio Lamotta, 61, of Chesapeake Virginia were arrested overnight. They had guns and had driven from Virginia. According to District Attorney Larry Krasner, they were heavily armed with an AR-15.  They were arrested after police were told to be on the look out for their Hummer. Police heard they were coming to Philadelphia to intimidate election counting operations. "They were coming to Philadelphia to straighten things out", Krasner said.  They were charged with carrying a handgun on the streets of Philadelphia without a valid Pennsylvania license to carry firearms.  The case is being investigated by the FBI and Philadelphia Police.