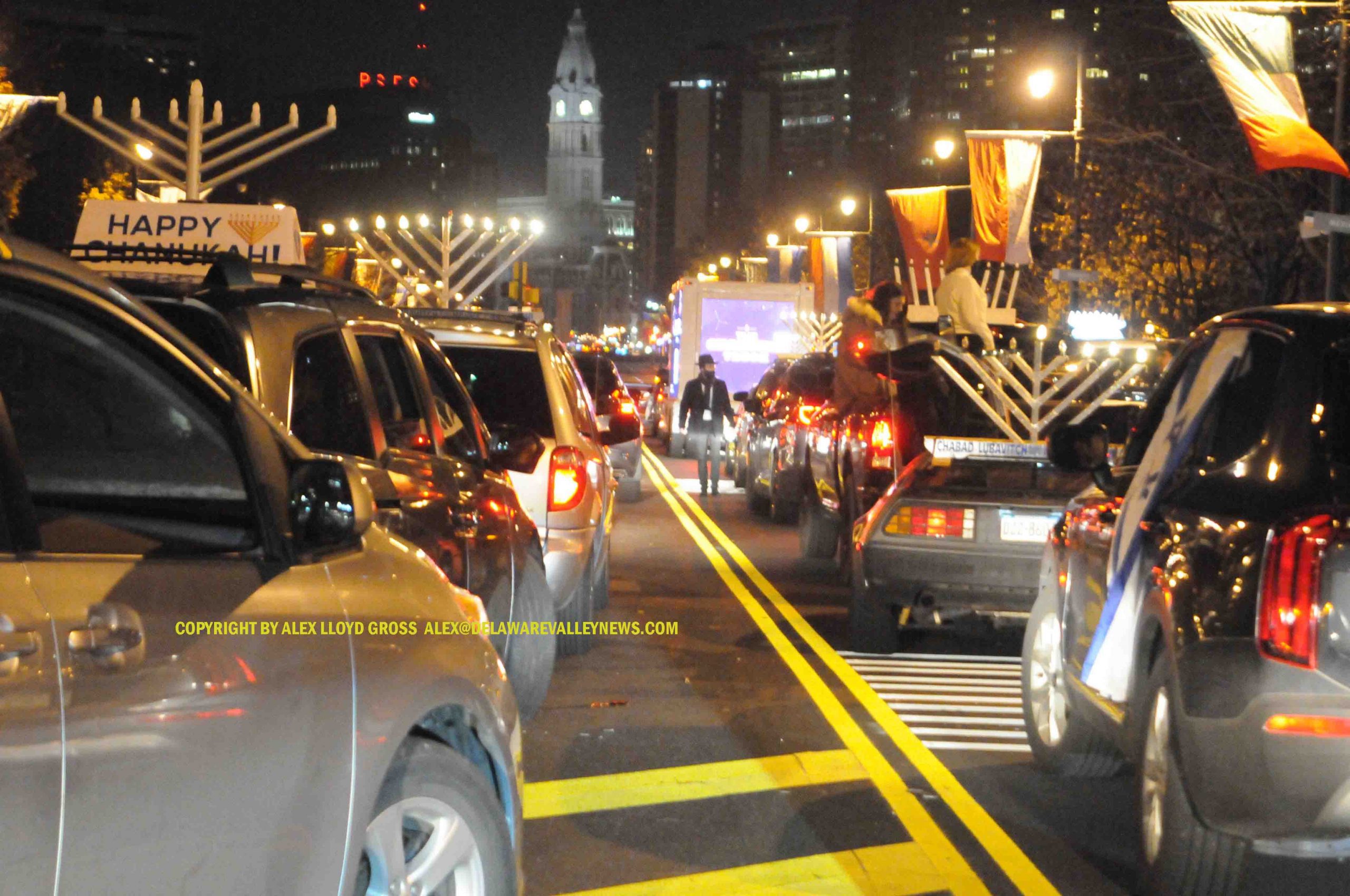 Mobile Menorah Parade In Philly Shows Hanukkah Spirit
---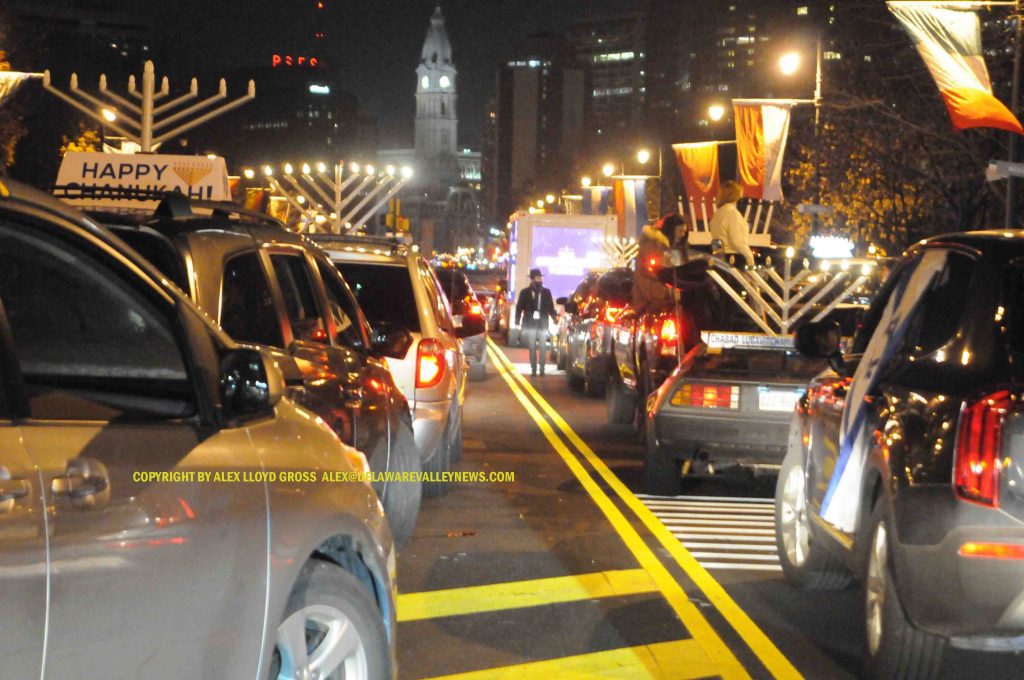 by Alex Lloyd Gross
If you were in center city last night, December 12, 2020 around 7:00 PM, you may have seen about 100 vehicles with menorahs on them. From pick-up trucks to a deLorean, they all converged on the Ben Franklin Parkway to celebrate Hanukkah.  It was billed as the "Worlds Largest  Menorah Parade". That statement may or may not have been true, but there certainly were a lot of cars there.It was also the third light on the menorah.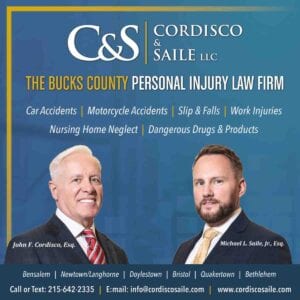 They staged in the area of 23rd and Ben Franklin Parkway.  It was there that participants made adjustments to their cars and tested to insure their menorah's were all functioning properly. . Within a span of 15 minutes, that block of the parkway was closed to vehicles not staging.  The participants came from all over the region, Philly,  Bucks and Montgomery County and beyond. They put menorah's on their vehicles and drove to Independence Mall, where a  Drive-In service was held.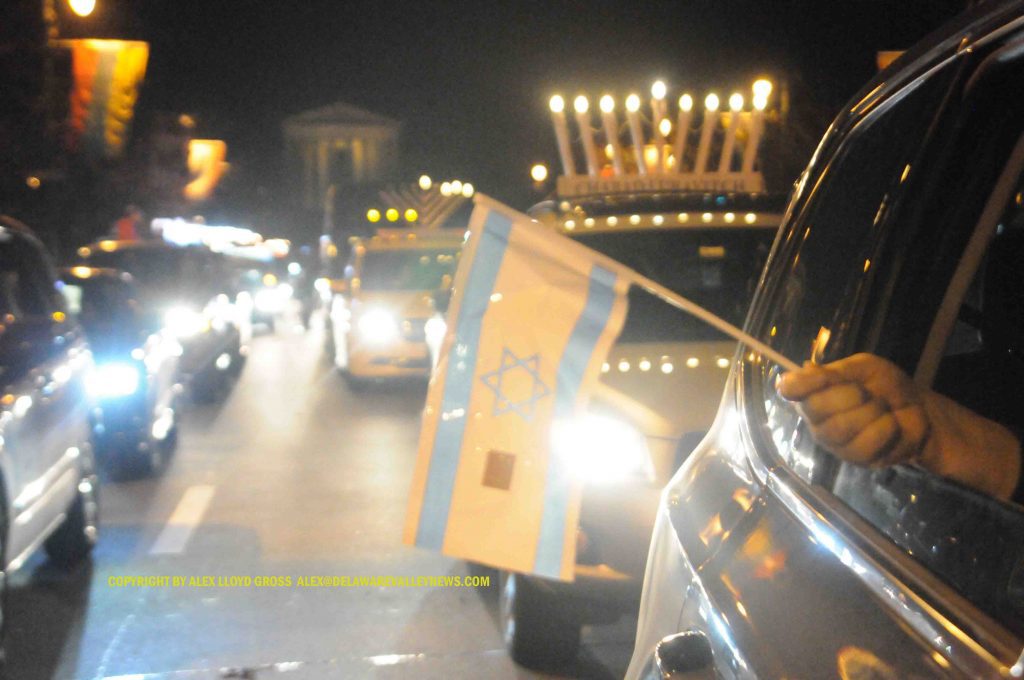 One of the most interesting vehicles was a deLorean, operated by a Bucks County Resident.  "I did not get it with the flux capacitor option," he said.  If he did, he would never have come to 2020.  Hanukkah is the celebration of lights, and  this event was put on by the Greater Philadelphia Lubavitch Association.  The procession was led by a Torah float, which played music.
Most people participating observed social distancing and wore masks  or face covering when they were interacting with people not in their immediate family. Representatives of the Lubavitch Association were in various places earlier in the week,  to hand out candles, menorah's and other Hanukkah related items.