Mobile COVID-19 testing Truck Now In Philly. Drive Thru Testing
---
PHILADELPHIA–The Philadelphia Department of Public Health has announced the deployment of a new mobile COVID-19 testing truck in partnership with the City's Department of Parks and Recreation. Using a state-of-the-art truck from local company Aardvark Mobile Health, the City is able to bring touchless COVID-19 testing to hot-spots, underserved communities and facilities to provide critical testing services, including in a walk-up capacity.
Health Commissioner Dr. Thomas Farley said, "While the arrival of the vaccine is very exciting, we will be living with this virus for a long time. That means we will need to find new ways to offer testing, especially when we have localized outbreaks. This mobile testing capability will help us respond to these outbreaks and control the epidemic in 2021."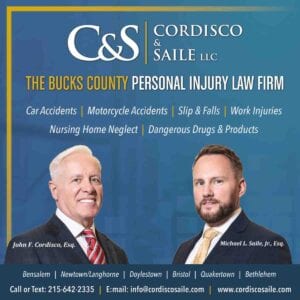 Working with Parks and Recreation, the Health Department identified eight sites, located throughout the city, that have been identified as areas where more testing is needed. The upcoming calendar of testing events can be found on https://www.phila.gov/testing. This truck will also be used in the event of an outbreak that requires concentrated testing for a single facility. In both situations, testing will be conducted for free using self-administered COVID-19 test kits.
Behind the safety and convenience of the City's new traveling testing site is Aardvark Mobile Health's patented mobile healthcare unit, which is completely self-contained, easily sterilized, equipped with plenty of cold storage, air conditioning and heating and can be set up and broken down in just 15 minutes. Outfitted with four testing windows, Aardvark's easy-to-use mobile health vehicles enable the City to reach multiple locations in a day.
"We are committed to helping state and local officials serve their communities across the U.S. during the COVID-19 pandemic and beyond," said Larry Borden, Founder and CEO of Aardvark Mobile Health. "Our patented vehicles were designed with the healthcare professional in mind and offer longer-term uses for mobile laboratories, pop up clinics, community health screenings, disaster response and more. We look forward to working with the City of Philadelphia to bring more testing and access to healthcare services to those that need them most."