Arrest Made In Nockamixon State Park Killing
Arrest Made In Nockamixon State Park Killing
---
by Alex Lloyd Gross
52 year old Kenneth Troy Heller,of Warminster Pa. is in jail, and charged with the killing of  Jason Kutt,  on October 24, 2020.  The arrest follows a break given by an anonymous called to police and dogged detective work.
Police said that Kutt was killed when he sat with his girlfriend on a dock. Reports of a man dressed in orange hunting gear were given to police as well as a description of several vehicles. One of those vehicles was a Chevy Blazer.that was made in the early 2000's. Police publicized the fact that they were looking for this vehicle and no one called them to say they were driving it. They did get lucky when a caller who remained anonymous gave the police Heller's tag number. The caller also gave Heller's cell phone and said he did the shooting.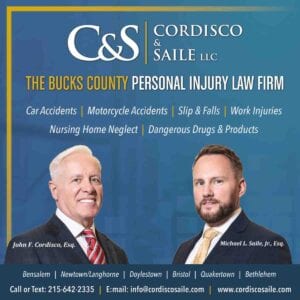 Police had  processed the crime scene and found that the gun used was a Hornady..17 caliber rim fire.  Heller worked in a tool and die factory and did not show up for work on Monday, October 26, police said. He did show the next day but was visibly "shaken up".  He gave away weapons and hunting gear. He kept going to work like nothing happened.
Police drove by his business in Montgomery County and saw his vehicle. They got a warrant for his cell phone and found it was used shortly after the shooting from the vicinity of Nockamixon State Park.  police also interviewed his co workers. They confirmed he was giving away or selling hunting items. Police searched his car and found a .17 caliber shell. A search of his home uncovered a Hornady .17 rifle,. He also had an orange hunting vest with a valid hunting permit. as well as a map to Nockamixon State Park.
Police then arrested Heller and he admitted to firing the gun.  He also admitted he drove away without rendering any aid or calling authorities about him taking the fatal shot. Kenneth Heller did nothing and hoped he could get away with it.
He felt the authorities closing in and surrendered with his attorney to police. His lawyer cut a deal that requires him to stay behind bars until he is sentenced. He will waive his preliminary hearing and plead guilty to involuntary manslaughter, where a judge will impose a sentence.  He will pay a $10,000 fine which is paid to the victims family. If he does not , he will face a charge of criminal homicide.  He has relinquished all guns owned by him and is never allowed to own any gun in the future.
You can read the original story here
.