Delaware Avenue Shut Down Due to DUI-Haz-Mat Accident In Philly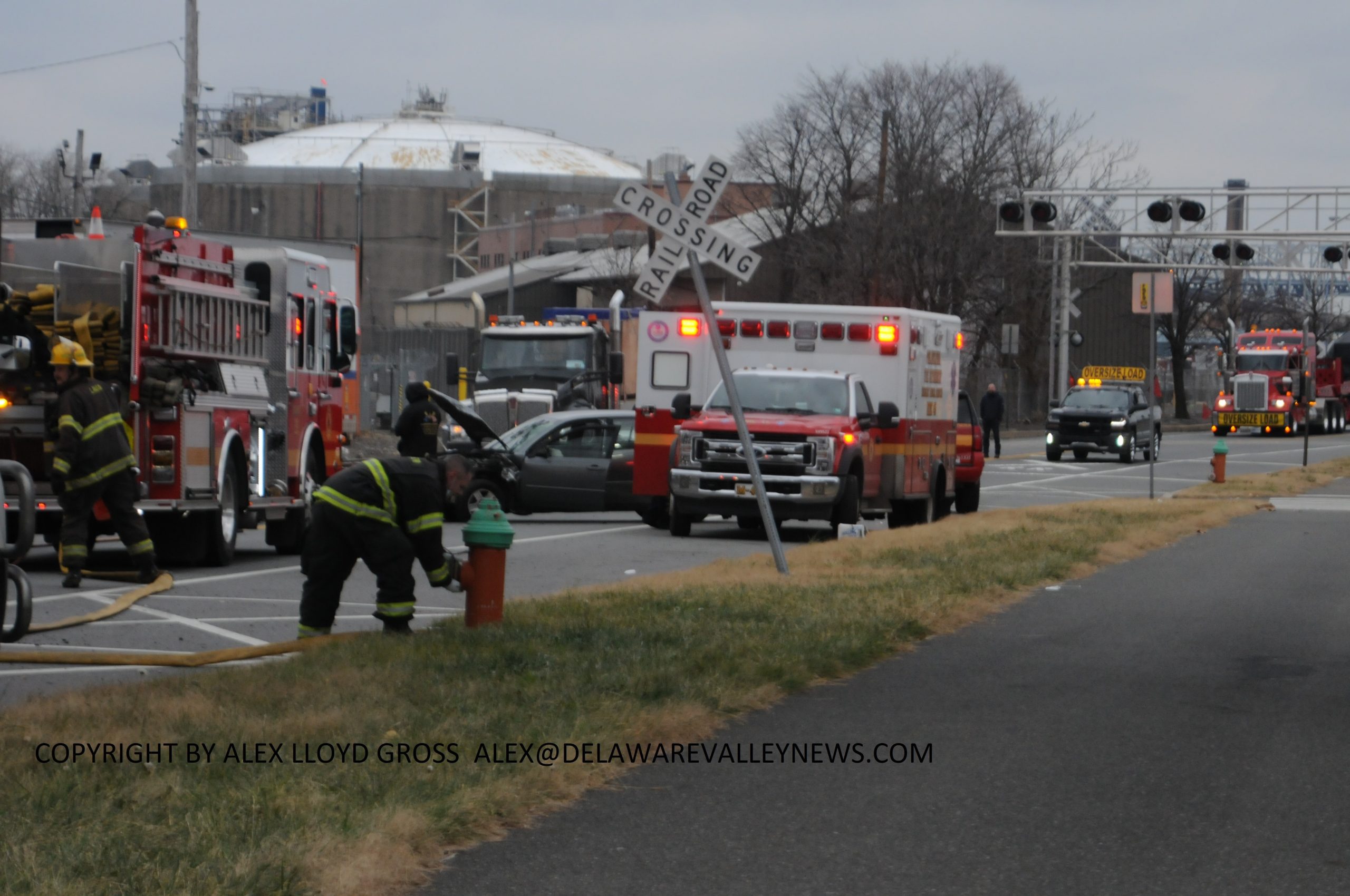 Delaware Avenue Shut Down Due to DUI-Haz-Mat Accident In Philly
---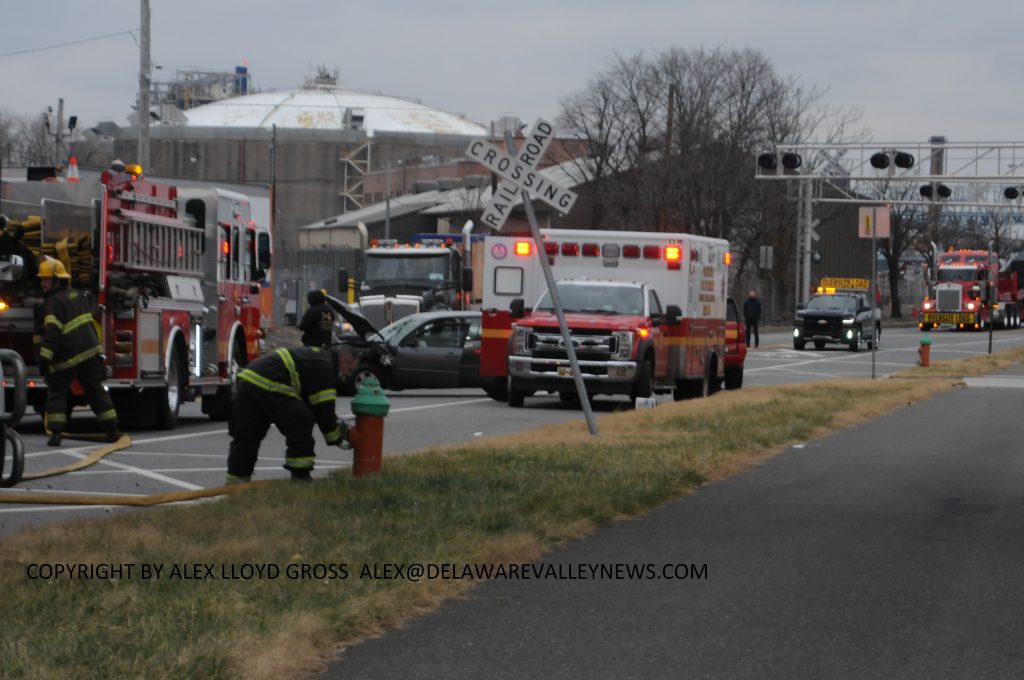 by Alex Lloyd Gross
A serious accident involving a suspected DUI driver caused a major headache for first responders in Philadelphia today, January 5, ,2021.  This happened just after 1:00 PM on Delaware Avenue just north of Allegheny Avenue.   This in a heavily industrial area and truck traffic is normal.  Both  vehicles involved in this collision, a tractor trailer and a passenger car were going in opposite directions.  The truck was south and the car was north, authorities said.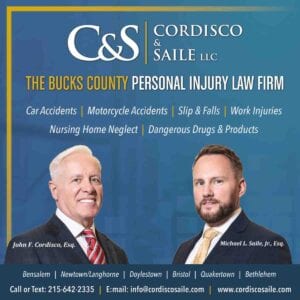 Mid block, the car veered into the travel lane of the truck and slammed into the drivers side,  puncturing the saddle tanks. This caused the spillage of almost 50 gallons of diesel fuel. At first, about 25 gallons were released, with fuel still leaking at the rate of about a few gallons every three minutes, officials said.  Haz-Mat crews were called to contain the spill.  They even brought in a foam truck to mitigate the fuel.
The driver and passenger in the car were trans[ported to local hospitals with unspecified injuries. The driver of the truck was reported to be uninjured.  Traffic was a factor in this accident, as Delaware Avenue could not be closed quick enough. This caused trucks to travel down the road and go as far as they could. Multiple large trucks were forced to turn around causing a large traffic problem.