A Dog Bite Leads To An Arrest In Bensalem
---
by Alex Lloyd Gross
Police were called to the Pep Boys on Street Road yesterday after noon, February 9, 2021 for a report of a dog bite. When they arrived they found a customer  was on the front walkway suffering from a dog bite. As  the investigation unfolded, they learned that  the customer had parked in the lot and saw a pit bull chained to a tree.  He avoided the dog and tried to make his way into the store.
He then heard a noise and found the dog growling at him, following him with his leash or chain dragging behind the dog. The dog bit him one time and was restrained by the customer and employees.  As officers went to investigate, they found a male identified as Michael Streater of Laurel Springs NJ. He was with the dog but would not answer questions. Police described him as "looking through them",  and not cooperating with their commands.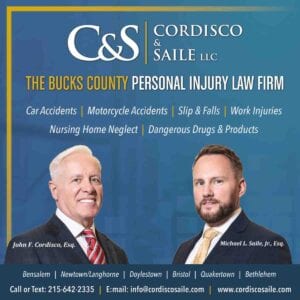 They placed him under arrest and Streater admitted to smoking marijuana and drinking at Parx.  While in custody, police said that he banged his head intentionally on the cage in the car,. he was taken into custody for disorderly conduct and public drunkenness, police said. The victim was treated by medics for his dog bite.