Police Look For Witnesses To Fatal Crash In Levittown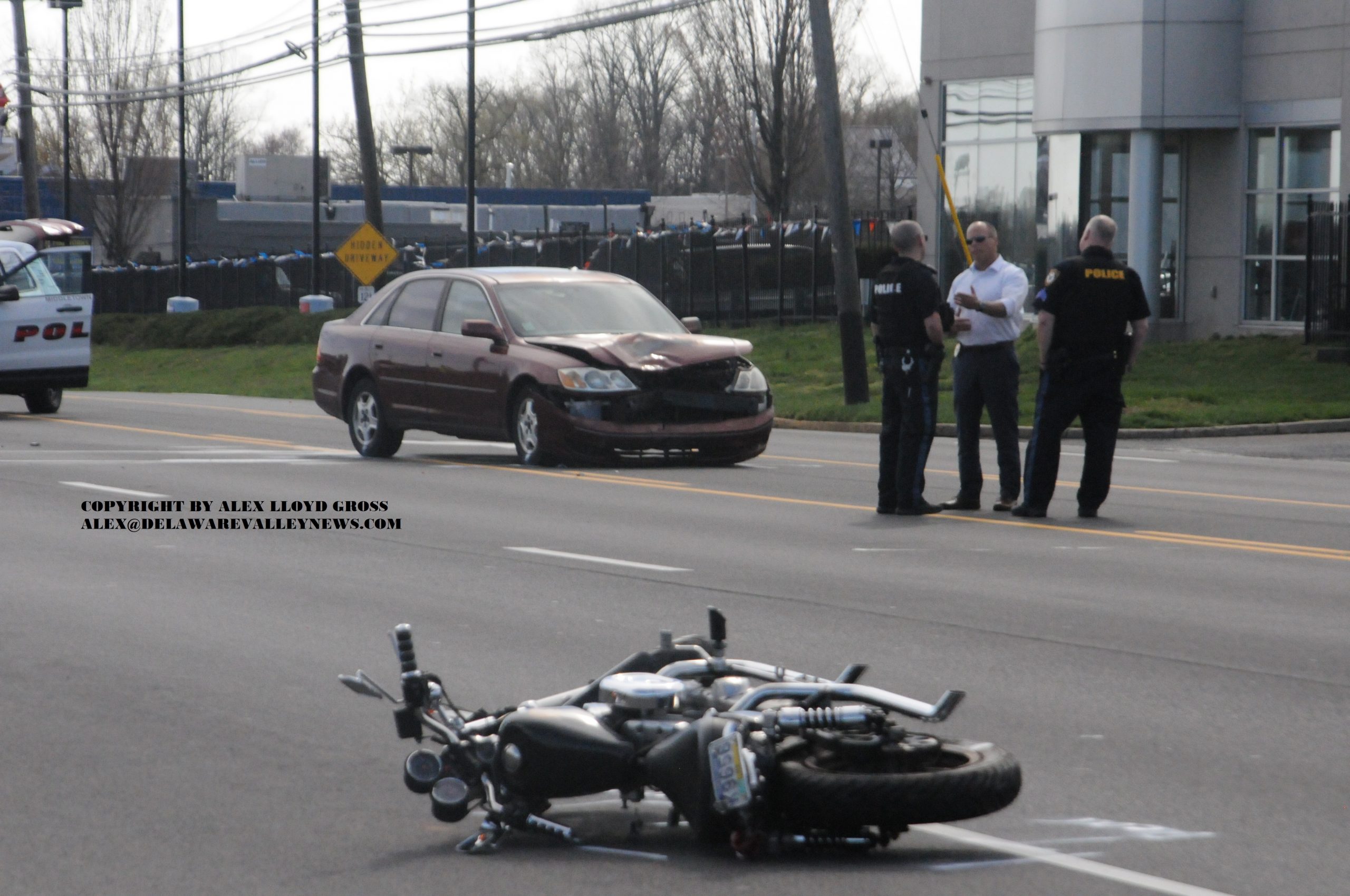 Police Look For Witnesses To Fatal Crash In Levittown
---
by Alex Lloyd Gross
UPDATE APRIL 7 2021 10:30 AM  The motorcycle rider was identified as James Rogan, 78,  from Penndel Pa.  Police confirm  his bike was struck in the rear by a car.
Original story below.
One motorcycle rider is dead, following a collision with a car. This happened during the mid afternoon of April  6 2021. The accident happened on Lincoln Highway, In  Middletown, right across from the Reedman dealership.  This crash caused traffic to back and be be diverted from Lincoln Highway. through a nearby shopping center.
From preliminary reports, a car and motorcycle were both traveling in the same direction, east, towards the Oxford Valley Mall. The car apparently cut off other motorists and the cycle as well, causing the bike to lay down and throw the rider. He was pronounced dead at the scene by the Bucks County Coroner.  The driver of the car is said to have been injured as well.  He stayed at the scene and is cooperating with police.
No one has been charged as of yet. The investigation is still in it's infancy. That could change, due to where the evidence leads Anyone that might have witnessed the accident is asked to call Officer Andrew Herman (215) 750-3845. As of 6:00PM April 6 2021 no identities have been released.