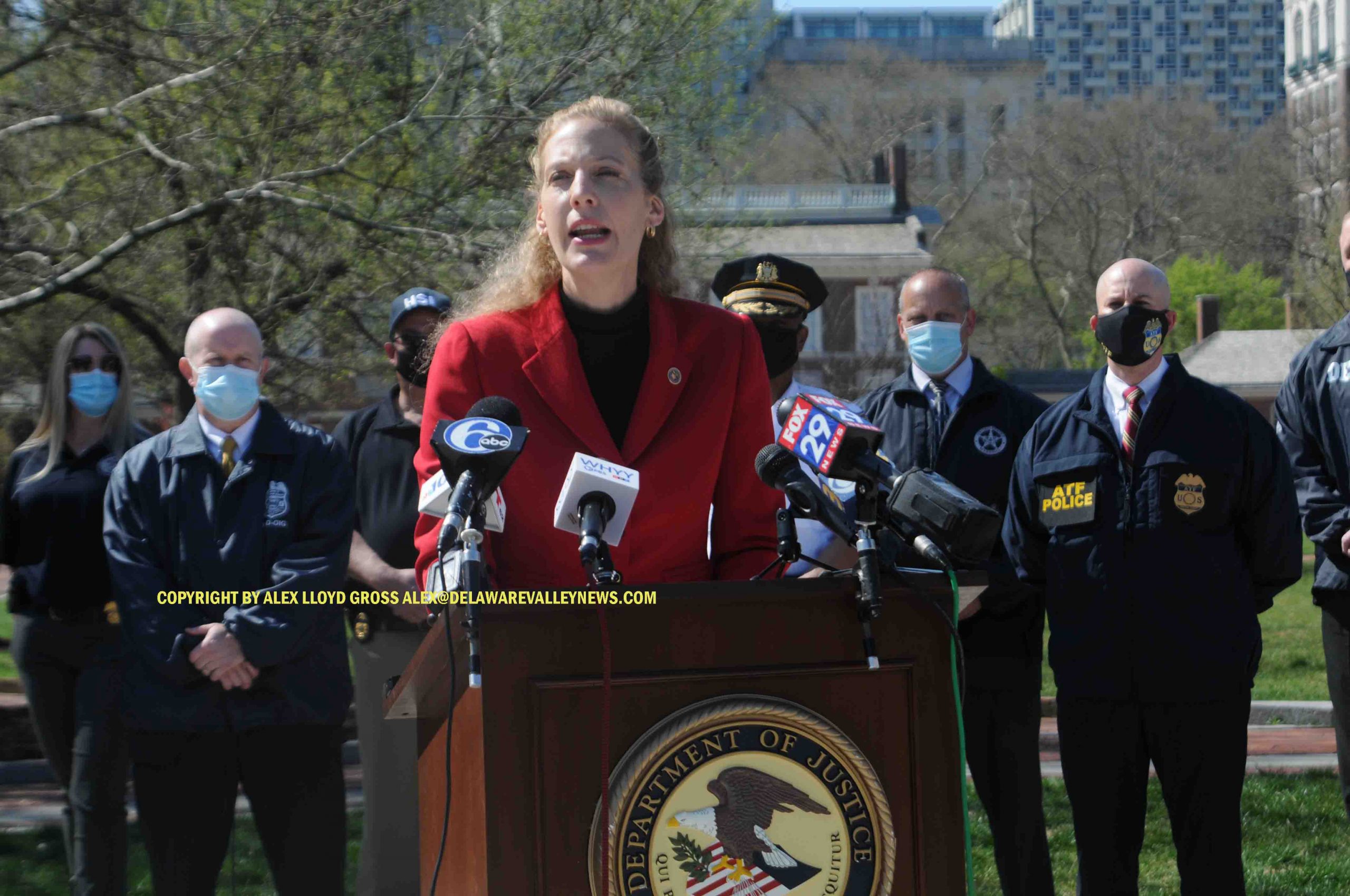 Feds Are Outraged At Spike In Violent Crime In Philadelphia
---
by Alex Lloyd Gross
April 8 2021
The citizens of Philadelphia are fed up with violent crime. So are the police  and the representatives of Federal Law Enforcement in the region. They have pooled resources to combat and catch violent offenders.  That does not mean the FBI is going to respond to 911 calls for a robbery or the US Marshal's Service is going to patrol the streets. It does mean that federal law enforcement will provide help to get criminals  and illegal guns off the streets of Philadelphia.
Acting US Attorney Jennifer Arbitier William has drafted a letter , signed by the heads of  16 different agencies.  While some, like the FBI and DEA  are known, others, such as The Office of Inspector General for HUD or US Department of Labor  signed on as well.  People that engage in violent crimes might live in HUD properties and some people may set up  shell companies to conceal assets from   being tracked.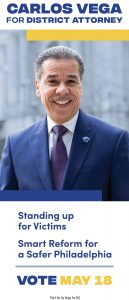 A press conference was held today, April 8 2021 in front of Independence Hall, to  announce this. Philadelphia Police Commissioner Danielle Outlaw was there but District Attorney Larry Krasner was noticeably absent.  "He was notified that this was taking place but he was not invited to attend," Williams said.  She added that this is not about his administration, but rather an initiative  to help the police.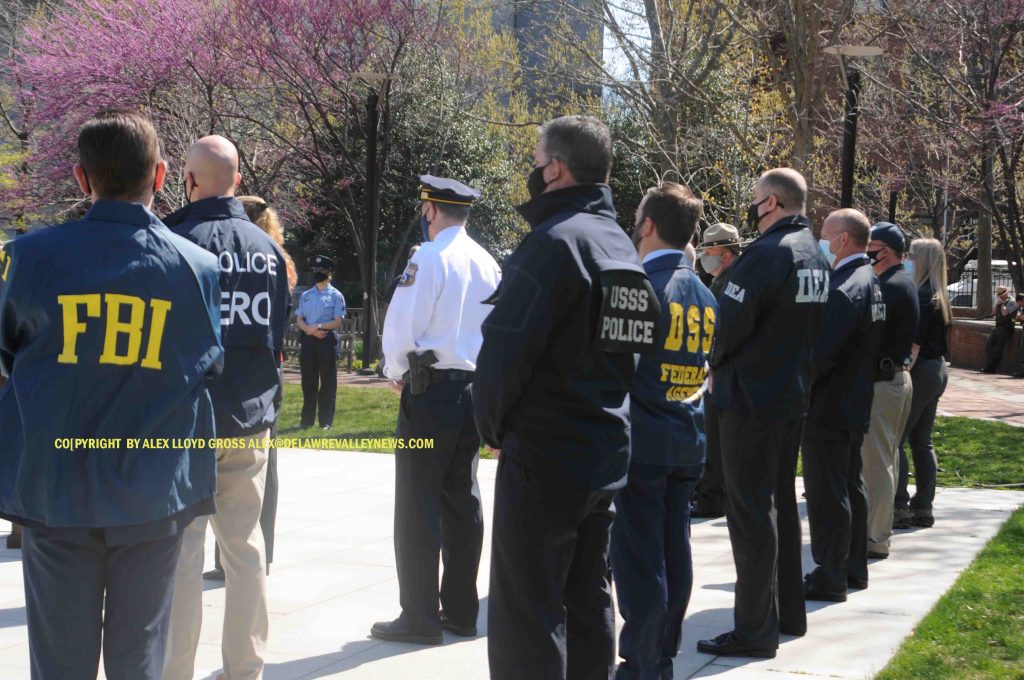 A copy of that letter is below.:
To the Citizens of the Eastern District of Pennsylvania:
The current violence in Philadelphia affects all of us. Over 1.5 million people live in the City, and millions more travel into the City for work or school, to receive medical care, and to enjoy the City's parks and cultural attractions. The impact of the ongoing violence is felt in Philadelphia as well as far beyond the City's limits.
As federal law enforcement, our mission is to keep our entire District safe, and the current state of affairs puts the safety and well-being of everyone in the Eastern District of Pennsylvania at risk. Murders and shootings in Philadelphia continue to rise at an alarming pace. In 2020, 499 people were murdered—a 40% increase from the 356 homicides that occurred in 2019. And in 2021, we are on pace to surpass 600 murders, a horrifying milestone.  Importantly, these numbers do not tell the whole story because they do not include the victims of violence who were lucky enough to survive, nor do they address the harm caused to Philadelphia's commerce and spirit as people find themselves afraid to venture outside after dark.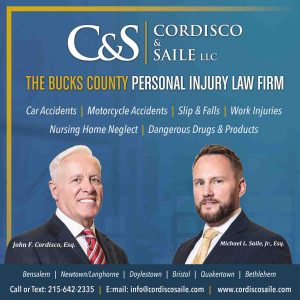 These statistics are grim. We cannot allow violent criminals to hold Philadelphia hostage.
That is why we, the undersigned leaders of federal law enforcement agencies, have come together to deliver this message: We are outraged and have had enough.
Many of the federal agencies below investigate violent crime as part of their mission. But even those that do not have joined this letter to show their commitment to the cause. We are joining together, like never before, to use every tool at our disposal to find and arrest the most dangerous criminals. From obtaining search warrants, to reviewing cell phone records and ballistics evidence, to mobilizing our network of sources, we are sharing information and working every angle—standing shoulder to shoulder with Philadelphia police—to do all that we can to reverse this trend. And when we find those who are committing violence, we will prosecute them and obtain stiff sentences when they are convicted.
We know what the City needs: it needs All Hands On Deck to stop the violence. And that is what we are committed to provide.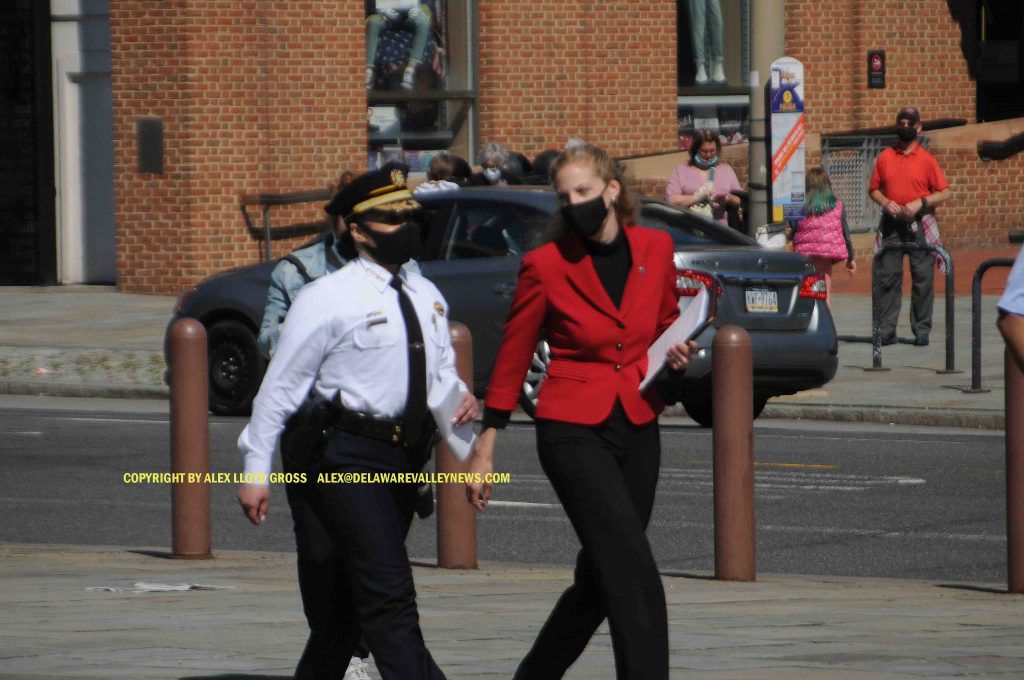 People committing  seemingly simple crimes of robbery of a store "Will be facing years, if not decades in prison. The moment someone commits a violent gun crime in Philadelphia, they will feel dread.like never before. We are coming for you  Federal crimes mean serious time away from your family," Williams said.
Federal Law Enforcement is different than  a local. police department. They train in Virginia or Georgia. There is an age cut off of 37 years which disqualifies many people that would exceed their younger counterparts. "We are hiring," said Eric Gartner, the US Marshal for this region. "It's a tough process.. The US Marshals Service is very dangerous work. The people we encounter do not want to go to jail and will try to avoid it", Gartner said.
It must be noted that Williams and Outlaw both stated that they are not interested in any kind of gun confiscation or restriction on gun ownership against people that can legally own one and carry one.  "If you do own one, train with it, secure it and learn about it," Outlaw said..  "This initiative  is about illegal guns and the people that should not be allowed to have one, not about people and their right to legally carry a weapon," Williams said