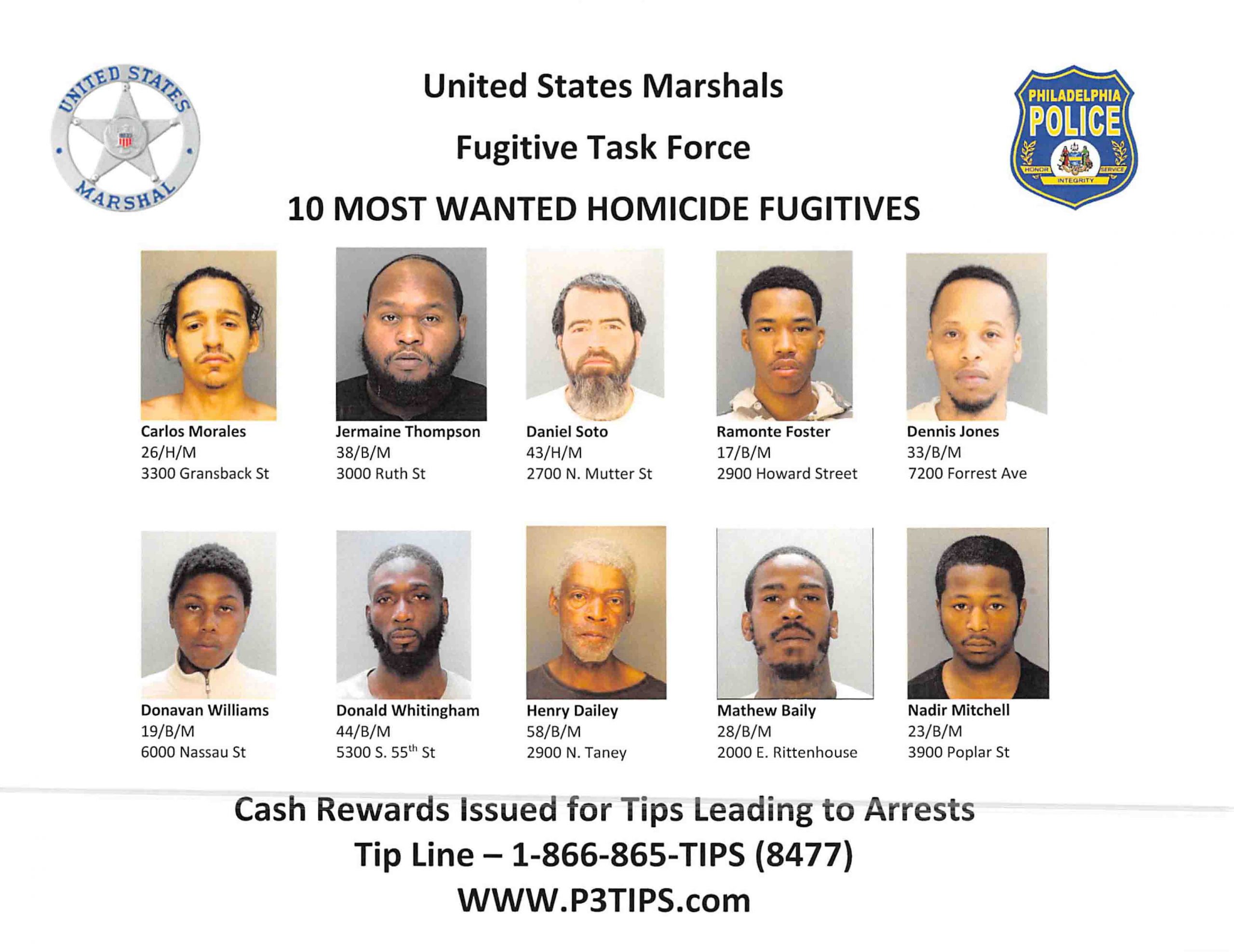 10 Most Wanted Fugitives
---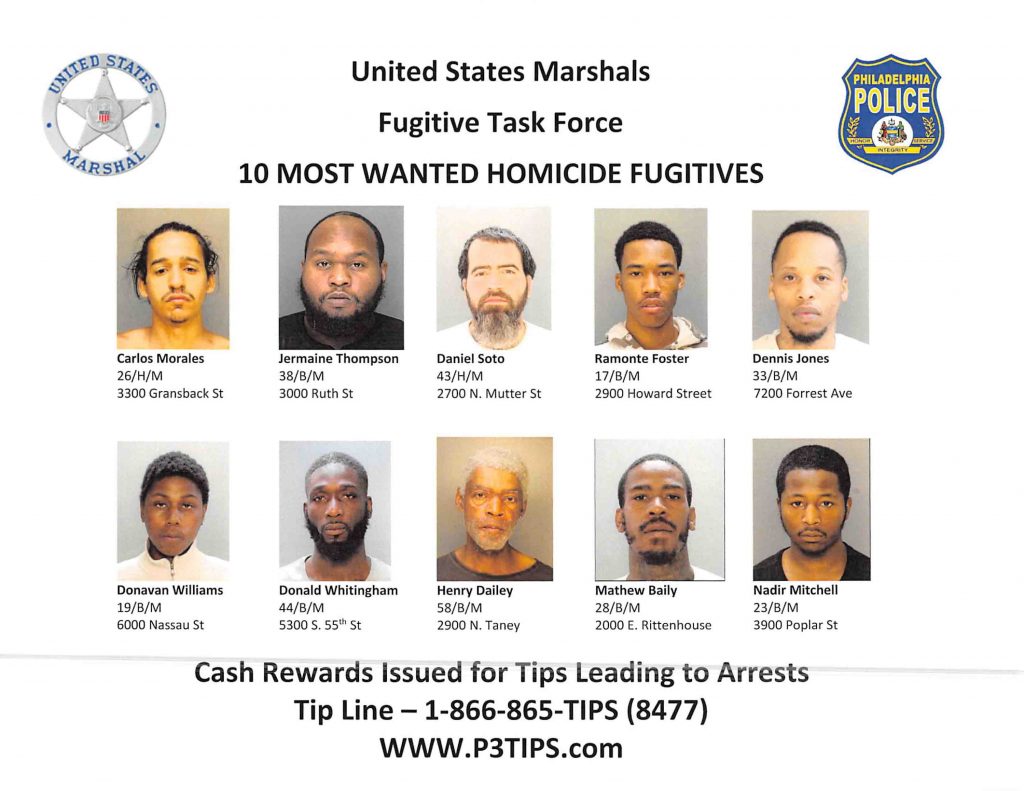 PHILADELPHIA — The U.S. Marshals Eastern Pennsylvania Violent Crime Fugitive Task Force is announcing "10 Most Wanted" homicide fugitives in the Philadelphia area. Cash rewards are being offered for anyone with information that leads directly to the arrest of these fugitives. The reward payment process will begin immediately after an arrest is made and all information is anonymous and  confidential.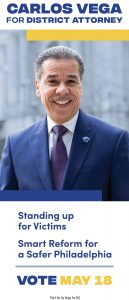 The fugitives being sought have active felony warrants for murder. All of the individuals have lengthy criminal histories and should be considered armed and dangerous. Eric Gartner, U.S. Marshal for the Eastern District of Pennsylvania, stated "We appreciate the continued opportunity to support Commissioner Outlaw and her Department's efforts to diminish violence in Philadelphia, and thereby enhance the well-being of our community."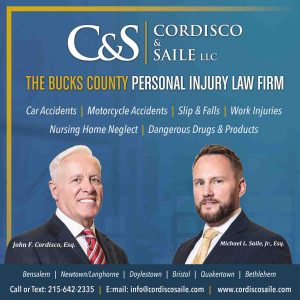 Tips can be called into the U.S. Marshals Tipline in Philadelphia at 1-866-865-TIPS(8477), the U.S. Marshal National Tipline at 1-877-Wanted-2 (1-877-926-8332), or at www.p3tips.com.
The Eastern Pennsylvania Violent Crimes Fugitive Task Force is a team of law enforcement officers led by U.S. Marshals in Philadelphia and the surrounding counties. The task force's objective is to seek out and arrest violent crime fugitives. Membership agencies include the Philadelphia Police Department, Pennsylvania State Parole Officers, Pennsylvania Attorney General's Office, Pennsylvania State Police, as well as the Bucks and Delaware county Sherrif's Office.