Ribbon Is Cut For Bristol Mural, The Bar is Raised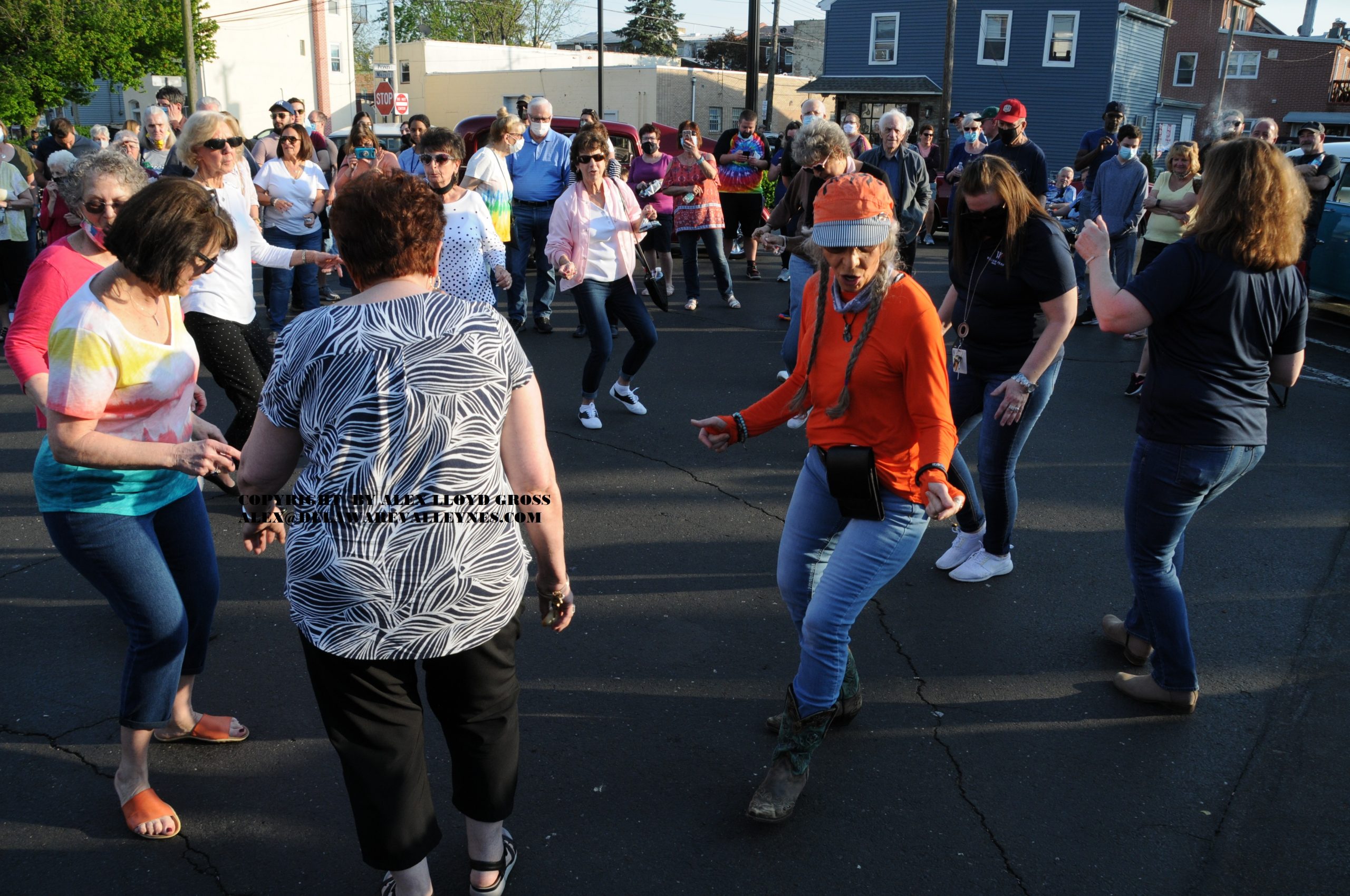 Ribbon Is Cut For Bristol Mural, The Bar is Raised
---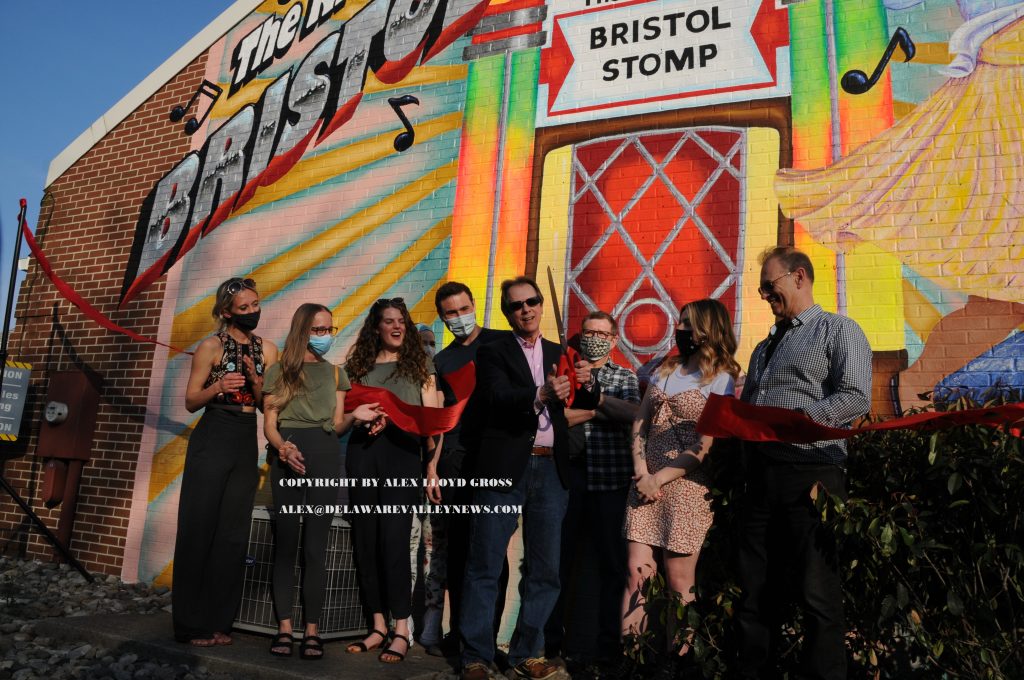 by Alex Lloyd Gross
Bill Pezza is always trying to better the community of Bristol Borough. Today, April 27, 2021  He did just that. A ribbon was cut and a small street party was had in front of, and in the parking lot of the William Penn Bank.  This was the culmination of a giant mural painted on the side of the bank.   This mural depicts the Bristol Stomp. If references the Number 3 firehouse, which held dances for teenagers in the 1960's. It was there that the infamous Bristol Stomp was born.
The ribbon cutting was a great way to get the community together. Politicians were there to say a few words, like Congressman Brian Fitzpatrick and County Commission Bob Harvie. "This is another example of what happens when the community pulls together, the entire neighborhood comes out. You have what is Bristol Borough," Harvie said.  The street was closed off by the police, which allowed pedestrians to gather close, many took selfies with the mural. Congressman Fitzpatrick set the record straight that the Bristol Stomp originated here, not in Bristol Conn. or Tennessee.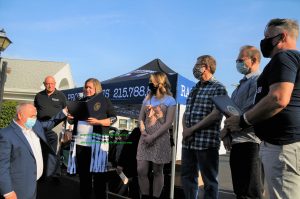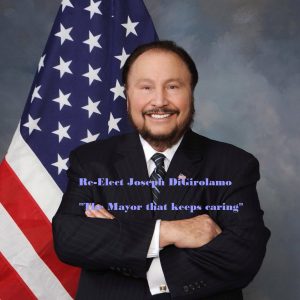 It was painted by artists that have roots in the boro. Tony Napoli,the lead artist also taught art at Pennsbury High School. It was there he met Annie Rose Kruzinski, now 25. About  a decade ago, she was a teenage student of his.  She had so much talent that he reached out to her and asked her to help paint the mural.. That were joined by local artist John Ennis. This entire project took months to complete, with the artists working in freezing cold.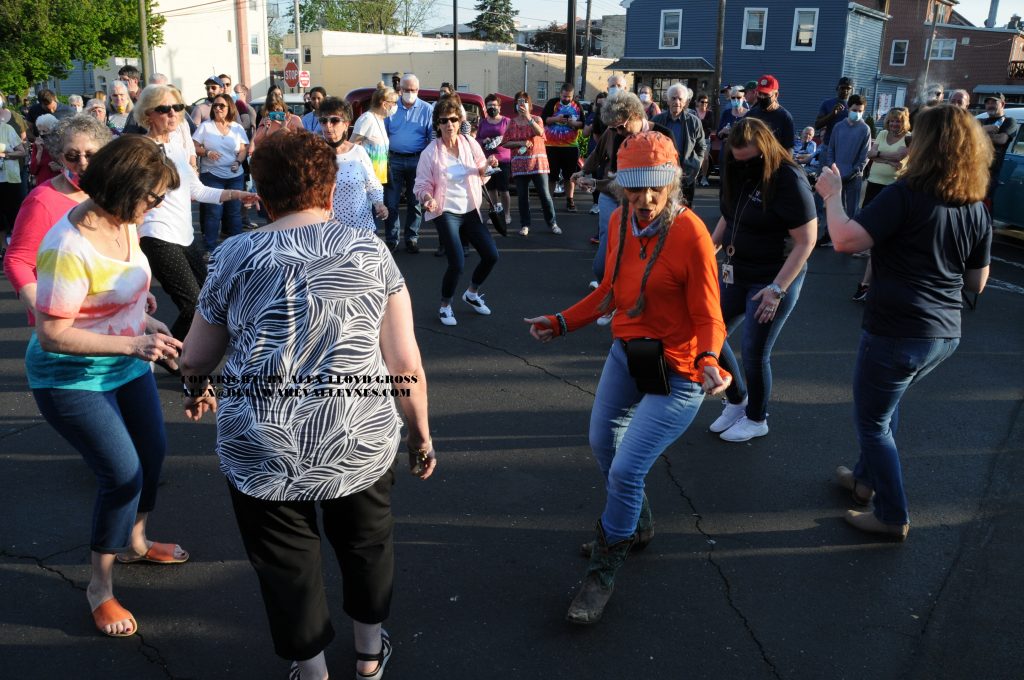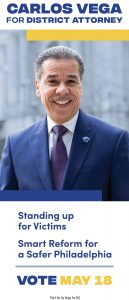 After the ribbon was cut, attendees went into the parking lot for free hotdogs and to watch and participate in a Bristol Stomp contest. The winner was Theresa Grabriella-Frey, who used to do the Bristol Stomp at the Concord Roller Rink in Philadelphia.