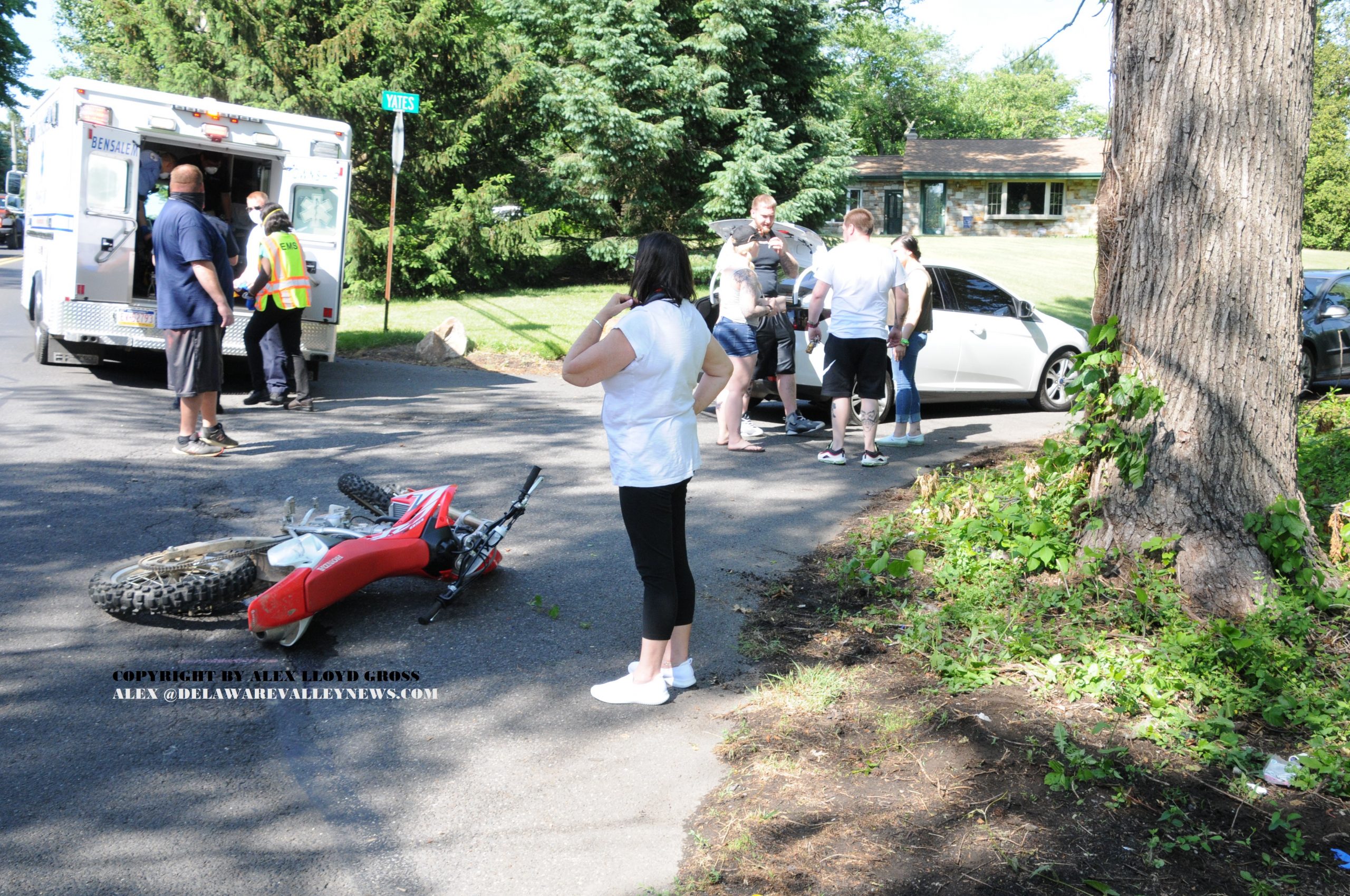 Illegal Dirt Bike Rider Hurt In Bensalem Accident
---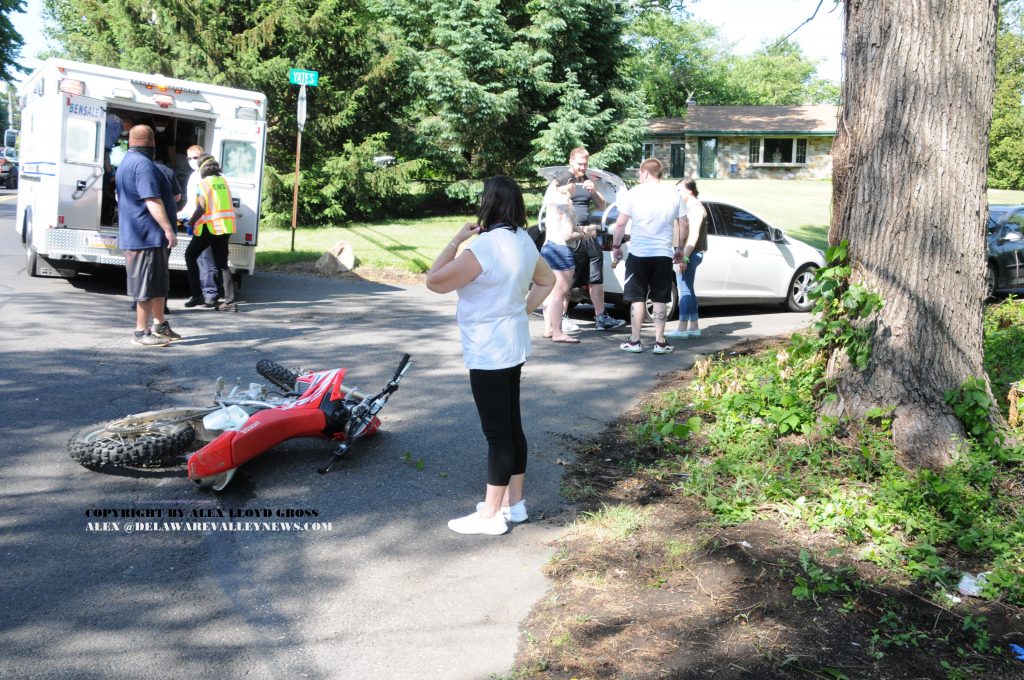 by Alex Lloyd Gross
One male, is injured after an illegal dirt bike he was riding slammed into a car making a turn from Bensalem Boulevard onto Yates Rd today, shortly after 4;00 PM. According to witnesses, the bike was riding in a reckless manner and had no tag on it. Because it was not registered for street use, it was not insured. Reports were the driver was passing cars on the right and may have been doing wheelies before the accident.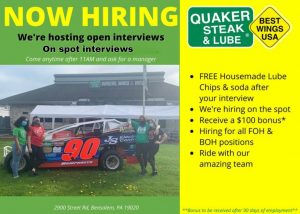 The driver of the car was not injured. His car sustained damage to the right rear wheel and there may have been damage to the axle.  The injuries the driver, a male who appeared  to be his early 20's  were serious but not life threatening. This accident took place about half a mile from a deadly ATV accident happened. . Illegal dirt bikes are a problem in Bensalem. About two years ago a rider was killed when two riders ran a stop sign in the twp and collided with a car. one died.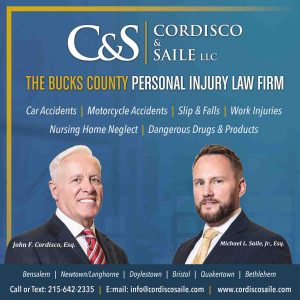 ATV's and dirt bikes are not limited to Bensalem. Philadelphia has their hands full with crews that race them on city streets and drive them on sidewalks as well.