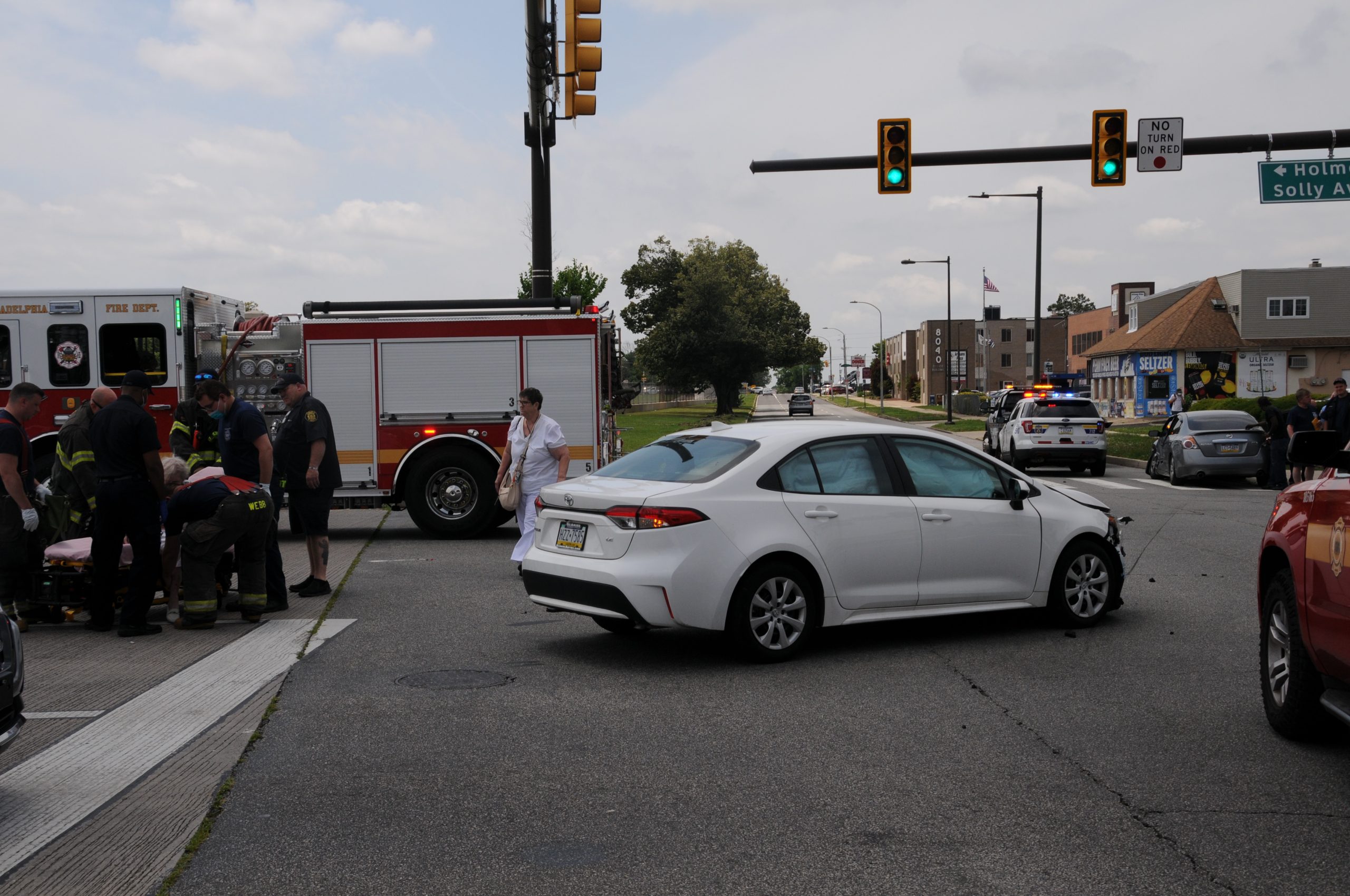 Two Injured In Roosevelt Boulevard Crash In Rhawnhurst
June 21, 2021
---
by Alex Lloyd Gross
Two injuries were reported after a grinding three vehicle crash today, June 21, 2021 on the Roosevelt Boulevard at Solly Ave.  The crash took place in the southbound outer lanes of the Boulevard just after noon.
According to police at the scene, one vehicle traveling west went through a red light, colliding with a southbound vehicle. After the initial impact, a third vehicle, got hit by the southbound vehicle. That driver did not suffer any injuries at the scene and her vehicle was able to be driven away.
Two medic units were called to the scene , for the driver of the west bound car, and the driver of the southbound car and his passenger. The area around the crash scene was congested for about an hour until the vehicles could be removed.