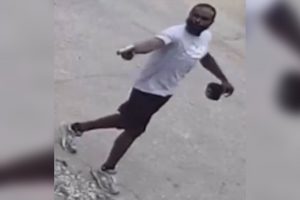 Video: Male Fires Gun At People In Center City, Missed His Target
---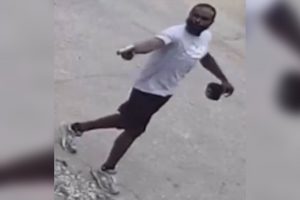 by Alex Lloyd Gross
July 27 2021
Philadelphia Police are looking for a male that cannot hit the right side of a barn if he was standing next to it.  In this instance, that is a very good thing.  He was aiming at another person and he missed everyone of his six shots he fired.  He did, however manage to hit four vehicles.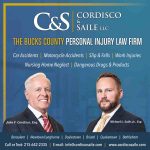 This happened July 18 2021 in Broad Daylight, at 2:30 PM on the 800 block of Perkiomen Street.  In the video you see him scurry away after firing his gun, but the video is blown up so you can see he face pretty clearly.  He was using a .40 caliber pistol.
If you see this suspect do not approach, contact 911 immediately.
To submit a tip via telephone, dial 215.686.TIPS (8477) or text a tip to 215.686.TIPS (8477).
All tips will be confidential.
If you have any information about this crime or this suspect please contact: Central Detective Division: 215-686-3093/3094 Det. Girardo DC 21-09-022469