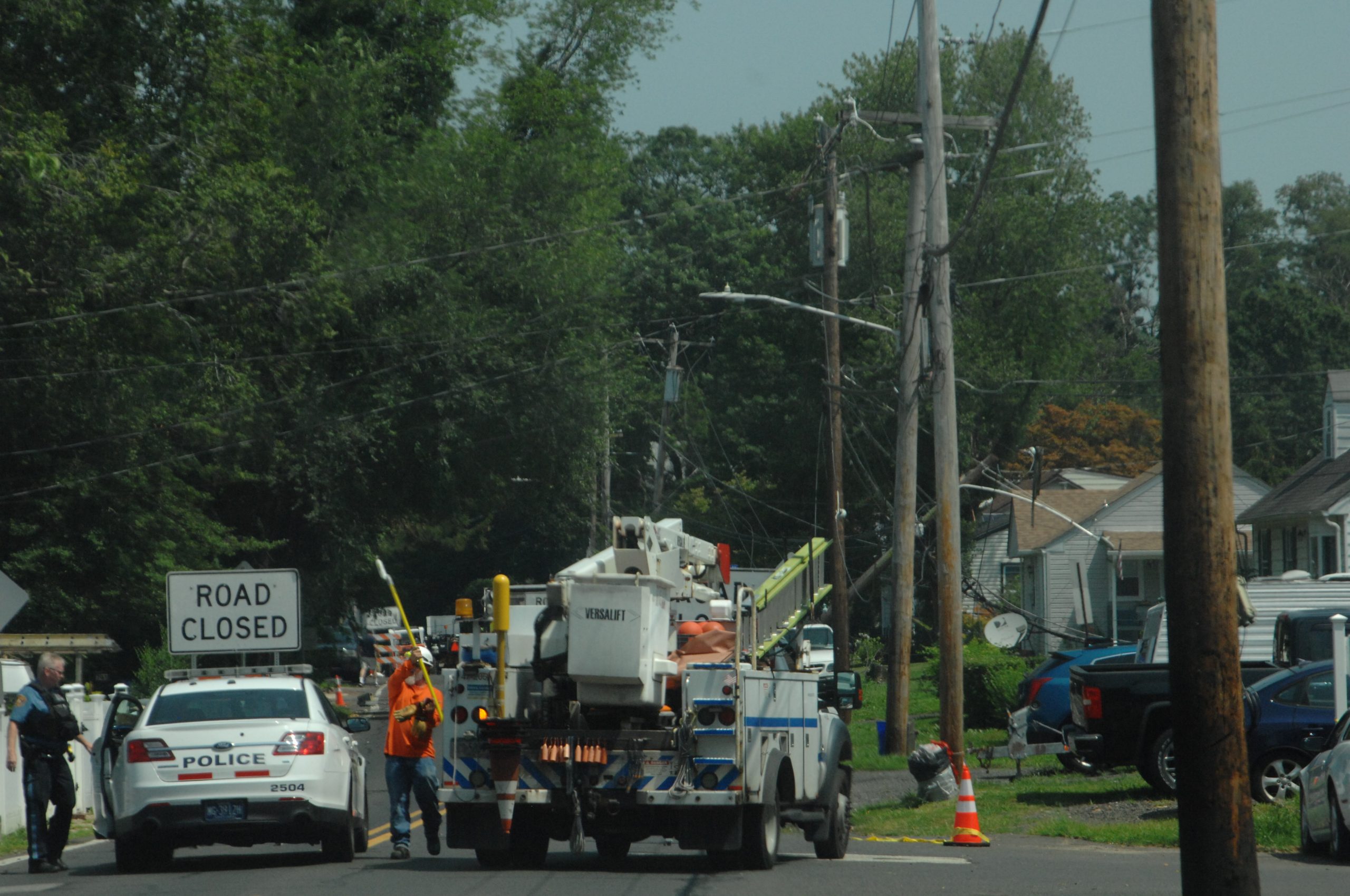 Wires Down and Power Outages In Croydon
---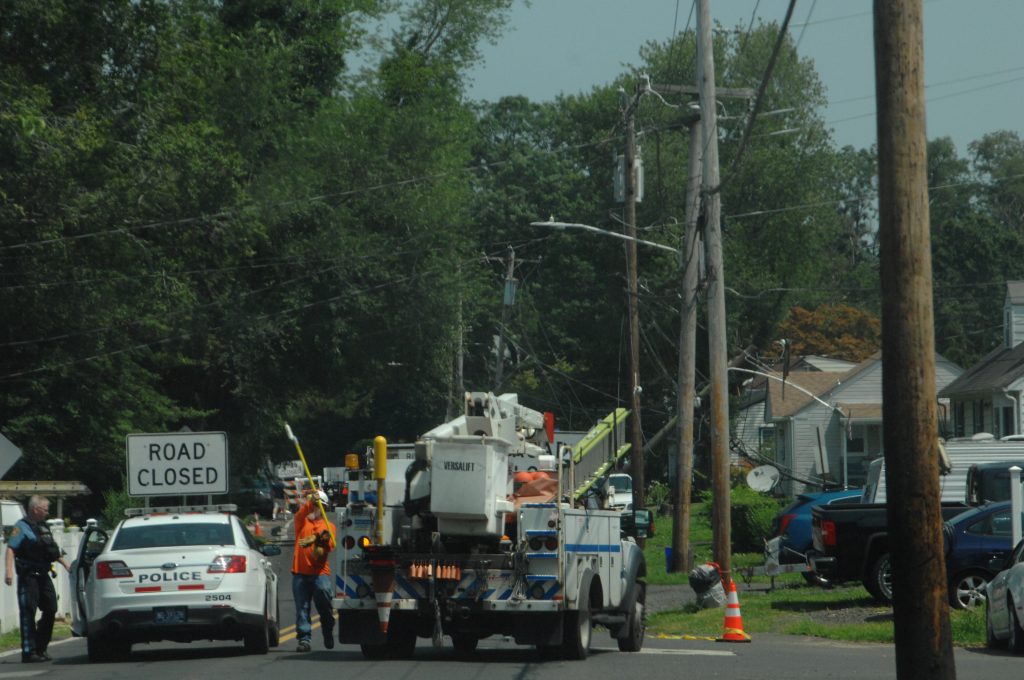 by Alex Lloyd Gross
Aug 11 2021
A truck took down a utility pole near the intersection of Dixon Ave and Newportville Rd just afternoon today August 11 2021.  Along with the pole, electrical and utility wires also came down. A small fire was started in a front yard of a house.  It did not spread to the dwelling.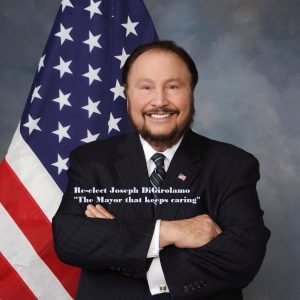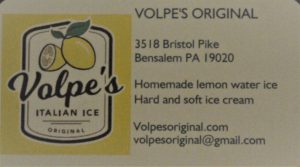 Many residents lost power in the area, as PECO  crews had to cut the power in the surrounding areas to make certain the power lines were de energized. Crews on scene had no idea of an estimate as to when all of the power would be restored..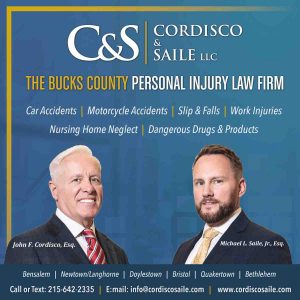 There were no injuries reported..  Police are looking for security cameras to determine the identity of the truck.