Bucks County Male Facing Federal Charges For Stealing Event Tickets
Bucks County Male Facing Federal Charges For Stealing Event Tickets
---
by Alex Lloyd Gross
Federal authorities said that  Robert Fryer of Perkasie Pa.was charged by Information with one count of conspiracy to commit mail and wire fraud, four counts of mail fraud, and 10 counts of wire fraud related to a scheme to embezzle and pocket fraudulent proceeds from the unauthorized sale of United States Open Championship ("U.S. Open") tickets, one of four major championships for golf.
He was an employee in the admissions office of the US Golf Association .This position gave him access to tickets  which  according to charging documents, Fryer allegedly helped himself to stacks of tickets. This started in advance of the 2013 US Open, which was held in Ardmore .He continued this, until the 2019 contest in Pebble Beach  California.
He would then allegedly sell these stolen tickets directly to ticket brokers and reap the benefits.  Ticket brokers bought these tickets in bulk from Fryer, in spite of the limit of 20 tickets allotted to brokers.  Fryer is accused of selling more than 23000 tickets  he was entrusted with, authorities said.
According to the Information, Fryer delivered the stolen U.S. Open tickets to the ticket brokers in a variety of ways: sometimes in person, and sometimes by sending them via Federal Express or UPS, either to the ticket brokers themselves or directly to the customers of the ticket brokers. The Information alleges that one of the ticket brokers regularly emailed the defendant prepaid UPS shipping labels that he then used to send the tickets to that broker and that broker's customers.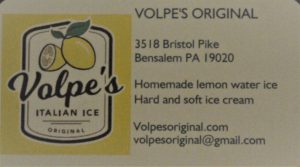 Fryer faces a maximum sentence of 300 years in prison, three years of supervised release, a $3,750,000 fine, and a $1,500 special assessment. In addition, Fryer will be required to pay restitution to the USGA and forfeit the proceeds he obtained as a result of his fraud.  It is doubtful that he will spend that amount of time in prison.