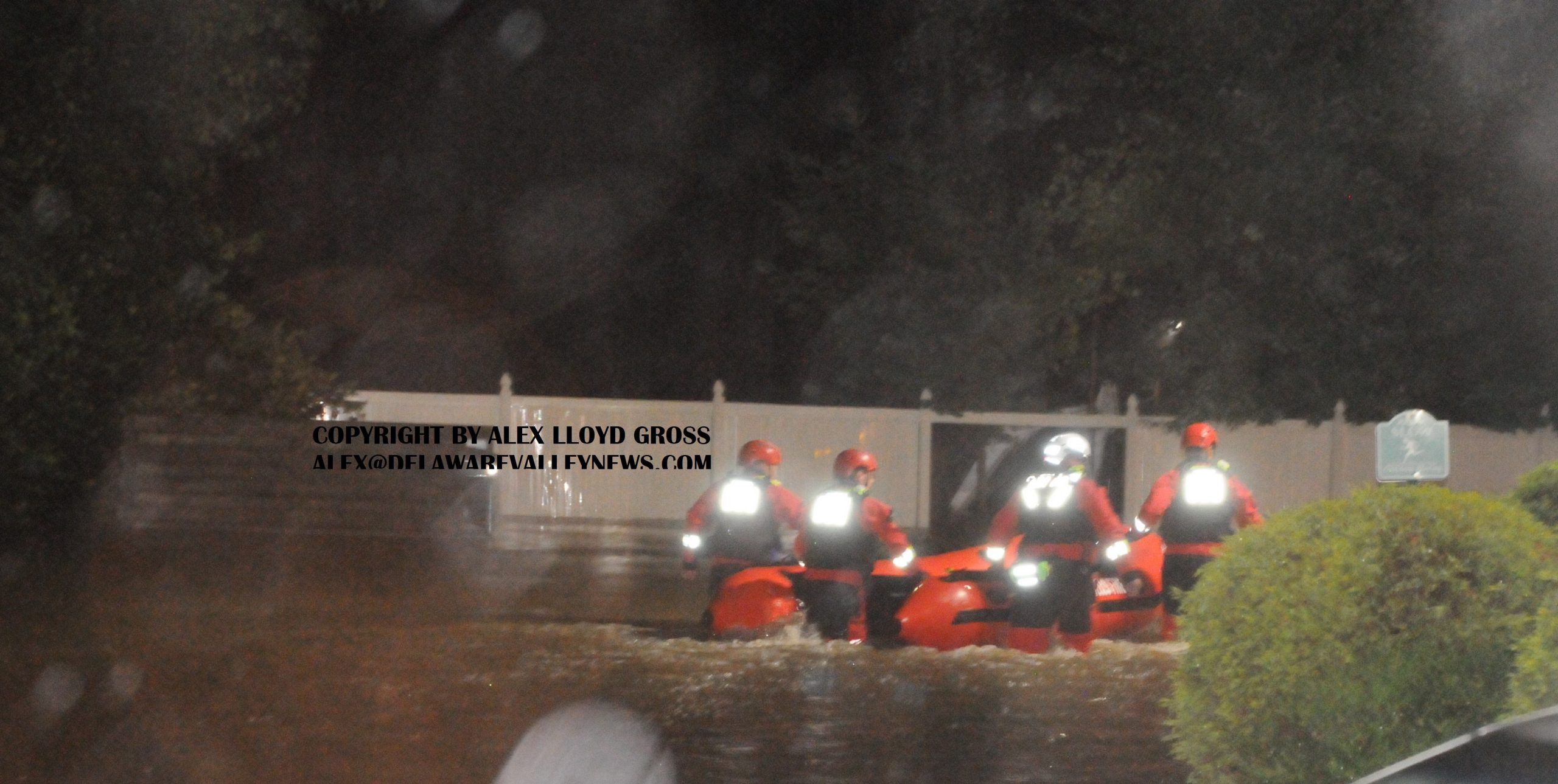 Some Bensalem Residents Evacuated Due To Flooding
---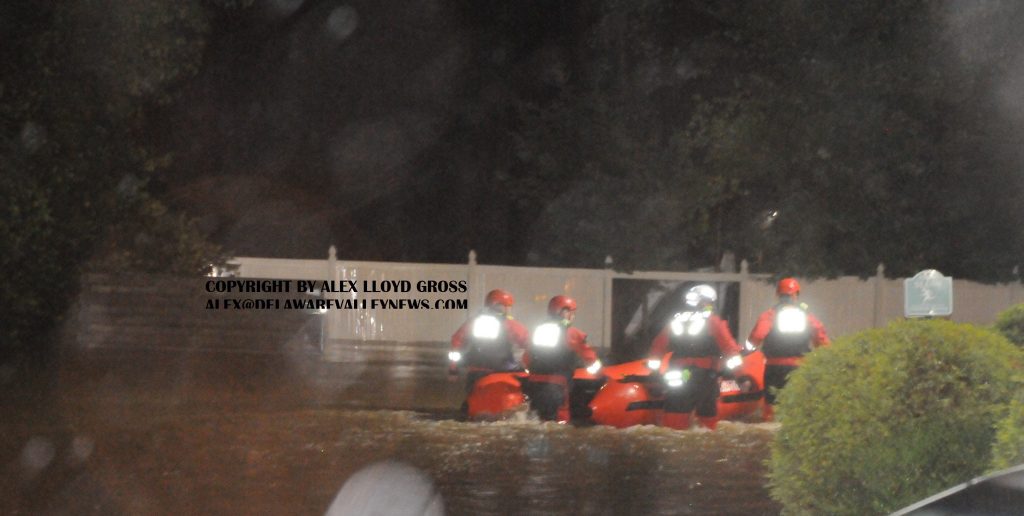 by Alex Lloyd Gross
Sep.2, 2021
It was late last night and early in the AM on today's date when residents of Hunters Creek and some of the buildings were jarred awake by loud knocks on their doors or perhaps they heard sirens.   There was a school bus standing by  and people were given the option to evacuate their apartments.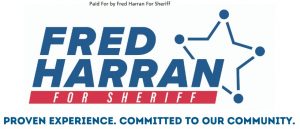 By 11:30 PM,  the Poquessing Creek was rising and the parking lot of the Hunters Creek Apartments on Century Lane was under water in the rear and certain spots in the front, water was accumulating there as well.  This was not a mandatory evacuation.  Many residents stayed. . Some had seen this before and were not concerned. Others got out. Some saw what happened in July to the Lafayette Gardens  and did not want to wait until it got that bad. The Cornwells Fire Company was on the scene with boats.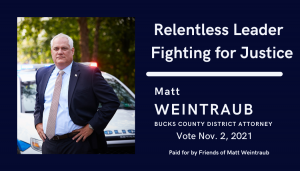 Close by at the Creekside Apartments on Knights Road,  officials and residents were keeping a close eye on the creek as well.  It spilled over it's banks hours ago and was getting worse.  Certain buildings near the creek were also visited by emergency personnel and those residents were given the opportunity to leave as well.  Many stayed.  By 12:30 AM, the rain had stopped for the most part and the creek was going down.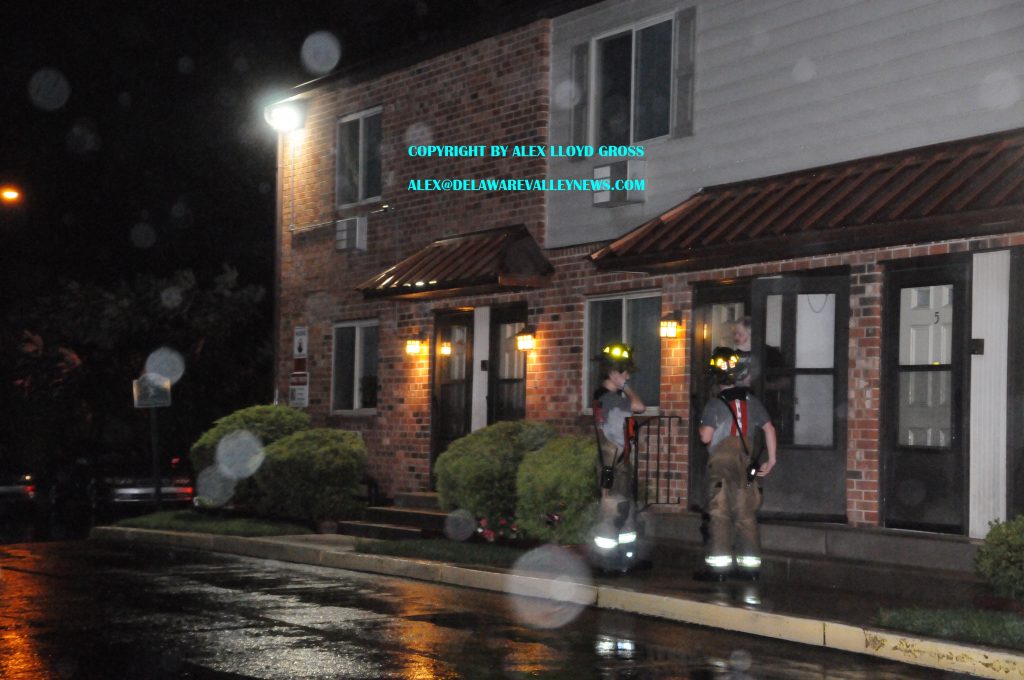 A water line was clearly visible  and it showed that in about 30 minutes, it went down a foot.   At Creekside, the floodwaters were following the creek but were hindered by receding faster, due to vegetation that was growing along a fence. In one area, part of the fence was toppled over.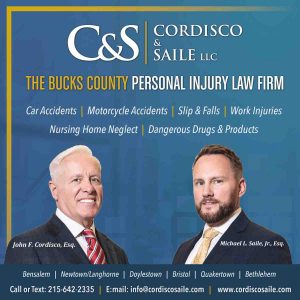 State Road is prone to flooding. Residents along or near that road were also evacuated.  The volunteer firefighters from across the township  worked alongside the paid township crews  to insure evacuations were done quickly.
Those that did evacuate were taken to one of many schools on Hulmeville Road . Township officials were not available to provide a number of people that ultimately did evacuate..
In Central Bucks County, Route 202 is closed due to multiple large trees that were uprooted.  This is between Routes 313 and 413.