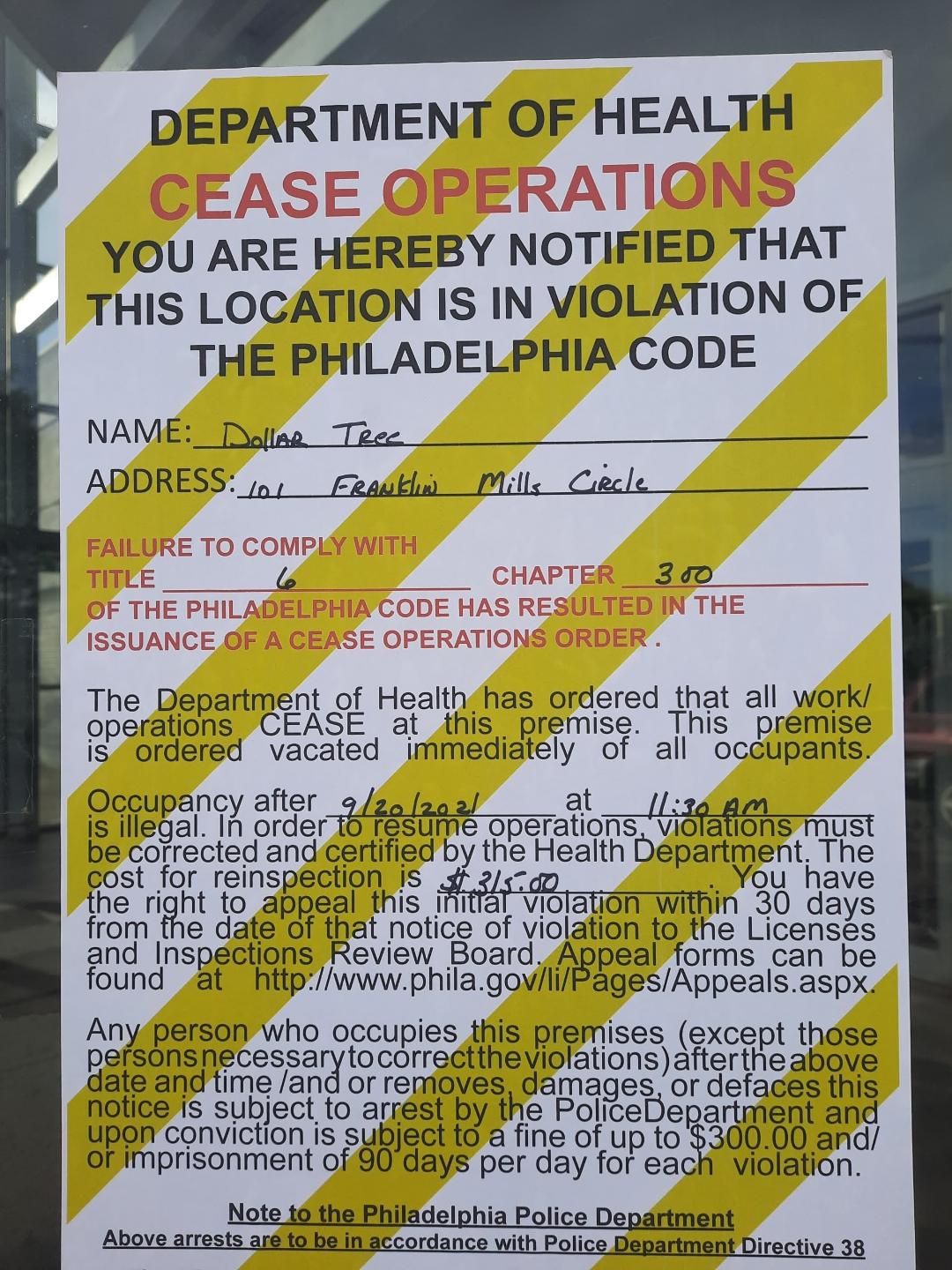 Dollar Tree In Franklin Mills Closed By Health Department
---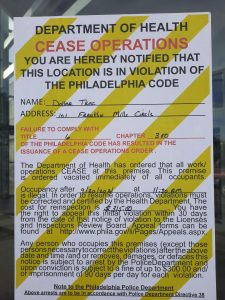 by Alex Lloyd Gross
The Dollar Tree  store at the Philadelphia Mills ( Formerly Franklin Mills Mall)  has been temporarily closed by the Philadelphia Department of Health.  A sign on the front door explains why it is locked.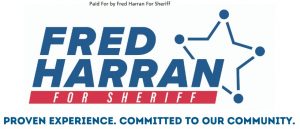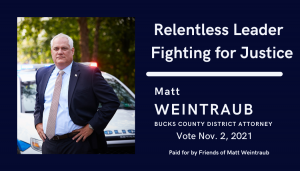 Apparently ,the store was inspected by city workers on Monday, September 20, 2021 at 11:00 AM and the inspection was negative. The order is for something dealing with Chapter 6 of the Philadelphia Code, sub chapter 300. According to the code, which you can read here.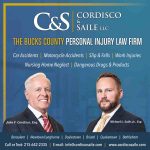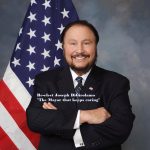 This store does sell frozen food as well as snacks., some of which are frozen.  The order does not give the exact reason for the shut down,  except that it had to deal with food.  The store can reopen upon successful re inspection of the violation . The store and also appeal. The fate of the employees is unknown , as to if they will be paid.  from the shut down.  It is unknown if the labor shortage contributed to the shut down.
Dollar Tree management were not available to comment.