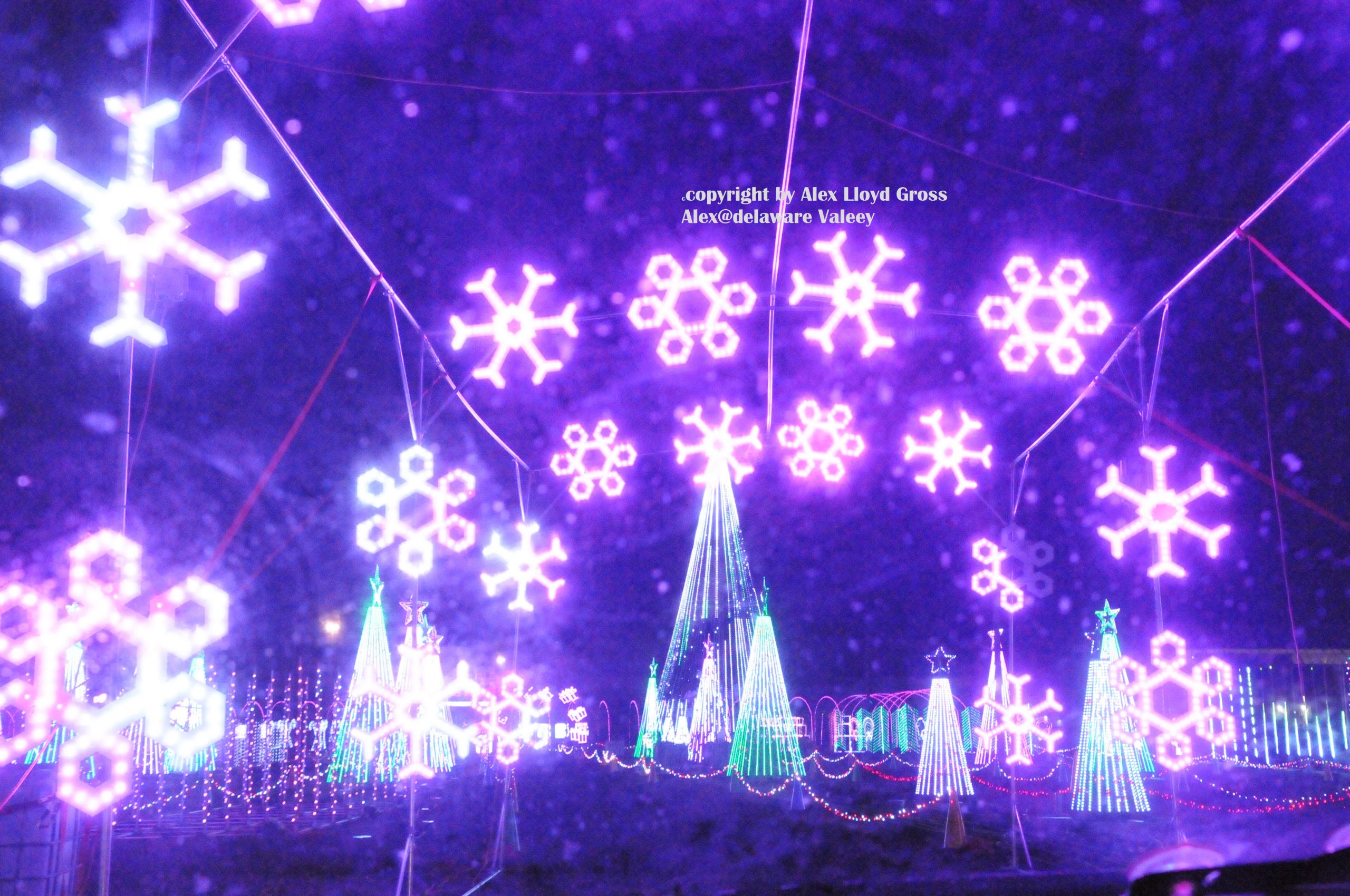 Drive Through Light Show Dazzles At Philadelphia Mall
November 4, 2021
---
by Alex Lloyd Gross
If you enjoy driving around looking at holiday lights on houses, be it Halloween or Christmas,  then you need to come to Philadelphia Mills ( Franklin Mills) Mall . It runs through the Holidays.  This is an attraction that sits in the back parking lot of the mall.  The cost is $35.00 per car. you tune to a low power FM radio station and cruise through. It's called Dasher's Light Show
It's that simple.  Lights flash in time to the music,  Some of the displays will depict elves singing in time with the music, or tunnels that you drive through.  It is best to dim your headlights when you go through, to get the full effect.  If it's not crowded , you can go as slow You will want to stop and take photos or videos of the displays.  The total time to go through is about 15 to 20 minutes. 
You have to remain in your vehicle . You cannot walk through.  According to Dasher's representatives,  it takes about two weeks to set up all of the different displays.  There are different displays in Pittsburgh and Newark NJ.   The songs change so if you go through at different times, you may see the same attractions but not the same show. Tickets are available online here.
Jon Prebish, a managing partner of Dasher's Lightshow said this about bringing Dasher's Lightshow to Philadelphia; "Very early in last year's holiday season, Dasher's Lightshow identified Philadelphia as a prime location for future shows.  Partnering with the Philadelphia Mills Mall made sense from the beginning. Dasher's Lightshow prides ourselves on bringing reliable and impressive family friendly entertainment that is affordable for everyone. Our goal is also to engage with the community on a long-term basis and give back to the community by offering fundraising opportunities to our local non-profits.  Philadelphia Mills Mall saw that vision and embraced it more than we could have hoped for."
Check out a short preview by Dawn Altstatt of a small portion of the show.