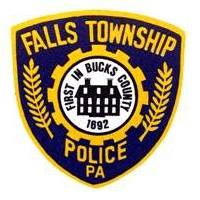 Falls Township Police Cleared In Fatal Shooting
---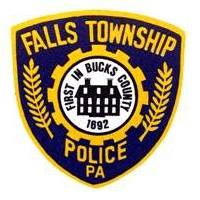 District Attorney Matt Weintraub ruled that the fatal shooting of a knife-wielding man on Aug. 29, 2021, by a Falls Township police officer was justified. In a letter to Falls Township Police Chief Nelson Whitney, Weintraub wrote, "I have concluded that [the officers] were reasonable in their individual beliefs that both of their lives were placed in clear and present danger by Mr. Jorge Perez at the time that [the officer] shot him. I therefore conclude that [the officer] was justified in discharging his weapon and shooting Jorge Perez, who died from his gunshot wound."
Jorge Alberto Perez, 48, of Yardley, was fatally shot on Aug. 29, 2021, in a confrontation with police inside a home at 417 Federal Lane in Falls Township. One of the officers, a trained paramedic, immediately began to render life-saving aid to Perez and Levittown Fairless Hills EMS arrived shortly after and took over. After consulting with the on-call doctor at St. Mary Medical Center, Perez was pronounced deceased. An autopsy showed Perez had been shot once and died from a gunshot wound to the chest.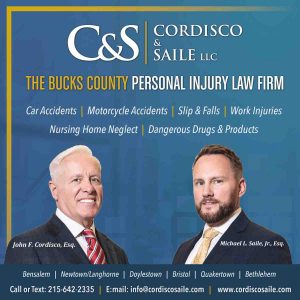 Whenever deadly force is used by law enforcement officers in Bucks County, it is standard procedure for the District Attorney to investigate to determine whether the use of deadly force was justified. Weintraub assigned the Bucks County Detectives to investigate immediately after the shooting occurred and relied on their findings and other evidence in reaching his conclusions. Because neither officer is being charged, their names are not being released, per District Attorney's Office protocol. "I've spoken to Mr. Perez's family to explain my decision. I'm heartbroken for them," District Attorney Weintraub said. "I am also saddened for the officers who were involved this tragically fatal incident. We always wish for a different outcome in these situations, because there are no winners here."
The incident unfolded at 12:04 p.m. on Aug. 29 inside the home at Federal Lane after Perez and his common-law wife got into an argument, and she told him that their relationship was over. The wife passed a note to her 19-year-old son, asking him to call police to report a domestic incident in progress between his parents. The couple had argued in the past with Perez getting physical in prior occasions. He had also threatened in the past that the only way he was leaving the house was "5 (or 6) feet under," and previously told his wife, "Call the cops, but I'm not coming up alive." Before police arrived, Perez threw several knives into the kitchen sink and took one – a 12-inch carving knife – with him to the downstairs level of the split-level home. The first officer, a 7-year veteran, arrived and spoke to the wife and son who directed them downstairs. When the second officer, a 21-year veteran, arrived, the wife said she wanted Perez removed from the home. Both officers went downstairs and spotted Perez across the room. Officer 1 asked Perez if he was fine and if the altercation with his wife was verbal or physical. Perez only responded, "yes."
Officer 1 observed blood on Perez's left knuckles and asked him what happened, but Perez didn't answer. The officer then grew concerned that someone may be injured, Weintraub said. Perez tried to walk past Officer 1, towards the stairs, but the officer blocked his path, and asked him to stay there with the goal of keeping Perez separated from the other members of the household until he could determine the source of the blood on Perez's knuckles, Weintraub noted. The officer again asked Perez what happened, but Perez didn't answer and again tried to walk past him, causing the officer to put his right hand on Perez's chest and ask him to "come back and stay here," Weintraub wrote in the letter.
At that point, Perez made an abrupt move to try to pass Officer 1 on his left while simultaneously beginning to reach both hands towards his waistband. Fearful Perez was trying to pull a weapon, Officer 1 tried to grab Perez's hands with his left hand and used his right hand to grab the area of Perez's shoulder. Officer 1 held on to him and pushed him into a small area of drywall, which separated the laundry room area and a corner bathroom. The drywall cracked while the officer was still holding Perez. Officer 1 then observed Perez pull out a large silver kitchen knife from his waistband and pull it back with his right hand as if he were winding up to stab him. At that moment, the pointed edge of the knife was facing the officer and the two were only 6 to 12 inches away from each other. Fearing Perez was trying to kill him, Officer 1 attempted to create distance by pushing Perez toward the bathroom, Weintraub said. The second officer, who had followed the first officer downstairs, witnessed the entire encounter.
After Perez pulled the knife on Officer 1, Officer 2 yelled "Blade!" Officer 2 then drew his duty weapon and twice ordered Perez to stop and to drop the knife, but Perez did neither, Weintraub said in the letter. Perez, having regained his balance, stopped moving backwards and was not trying to retreat anywhere. Instead, Perez, holding the knife in his right hand, began to move toward Officer 1, who described Perez's posture as an attack stance from about three feet away. Officer 2 assessed the threat of death to Officer 1 and to himself as immediate and fired one shot, striking Perez in the chest. Only one shot was fired and both officers immediately reported the shot fired over police radio, and then immediately began rendering medical aid to Perez. No one else was harmed in the incident.
Interviewed later, Officer 1 said he thought Perez "surely was going to stab him and was surprised that he had not been stabbed." He also said he believed Officer 2 "saved his life that day." Officer 2 said he was in fear for the lives of Officer 1 and his own because Perez "appeared to plan and intend to kill both officers." Based on the totality of the situation, he said he believed he had no other alternative but to fire his weapon at Perez. In coming to his conclusion, District Attorney Weintraub said he weighed the totality of the circumstances as reasonably perceived by both officers, but especially Officer 2 as the shooting officer. "Despite repeated attempts by [Officer 1] to use less-than-lethal force to control this situation and resolve it peacefully, Jorge Perez continued to disregard [Officer 2's] requests to drop his knife and instead disobeyed lawful commands issued by both officers, thus escalating this situation into a deadly one," Weintraub wrote. Both officers acted within the permissible scope of Falls Township Police use-of-force requirements, and the use-of-force best practices guidelines adopted by all Bucks County Police Departments in November 2020, Weintraub noted. "For the foregoing reasons, I therefore conclude that [Officer 1] was justified in shooting Jorge Perez, which unfortunately resulted in his death," Weintraub said. "Since neither [Officer 1 nor Officer 2] are culpable in this matter; our investigation is accordingly closed."