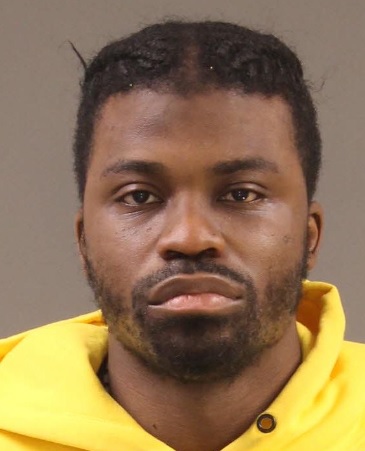 Convicted Felon Arrested For Multiple Carjackings and Murders
---
by Alex Lloyd Gross
Federal Authorities joined city law enforcement today, February 23, 2022 to announce they made in an arrest in the Killing of George Briscella.  You may remember, Briscella was shot to death On February 6 2022
Bricella was visiting his mother when he encountered  an armed carjacker    who was trying to steal his mothers car.  During the press announcement  made today at police headquarters. Police said they arrested a male Jonatham Akubu of Plumstead Drive in Drexel Hill Pa, when they found the gun in his residence that was used to kill Briscella.   Police called Akubu a crime wave and said that he was working with others, who are not yet in custody.
Akubu has been charged in the following incidents: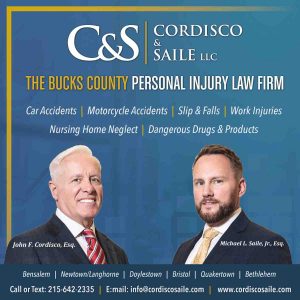 Robbery- Carjacking- 7600 Elmwood Avenue
On Friday, February 4, 2022, at approximately 12:12 A.M., A 45 year old female was parking her Toyota RAV4 on the 7600 block of Elmwood Avenue.  The victim attempted to enter her home when three suspects attempted to grab her bag from her. The victim screamed and a male victim from inside the property opened the door.  One of the suspects fired a gunshot at the victim, only striking the door.  The suspects were able to take the keys from the victim and flee in her vehicle. The vehicle was last seen heading eastbound on Elmwood Avenue.  No injuries to the male or female victim.
Homicide by Shooting-2100 Afton Street
On Sunday, February 6, 2022, at approximately 8:12 P.M., officers responded to a radio call report of a "Person with a Gun" at 2100 Afton Street. Upon arrival, the officers observed an unresponsive male victim later identified as 60-year-old George Briscella from the 1800 block of Lansing St., suffering from a gunshot wound to the abdomen and back. Medics responded and transported the male to Jefferson-Torresdale Hospital where he was pronounced at 9:02 P.M. The scene was held, no weapon recovered, and no arrest was made. This investigation is active and ongoing with the Homicide Unit.
Homicide by Shooting- 8100 Grovers Avenue 
On Saturday, February 12, 2022, at approximately 7:25 P.M., Officers from the 12th District responded to a radio call for a "Person with a Gun/ Report of a Shooting" at 8100 Grovers Avenue. Upon arrival, officers located the victim who was unresponsive and suffering from multiple gunshot wounds. Medics pronounced the victim at 7:35 P.M.  The victim was later identified as Aiah Gbessay from the 6300 block of Kingsessing Avenue.   This investigation is active and ongoing with the Homicide Unit.
He was charged with Murder, Aggravated Assault, Robbery, Car Jacking, Violation Uniform Firearm Act- Convict, Violation Uniform Firearm Act- No License, Violation Uniform Firearm Act-On Streets, Criminal Conspiracy, Theft- Unlawful Taking, Theft-Receiving Stolen Property, Simple Assault, Recklessly Endangering Another Person and Unauthorized Use of Auto.
According to Homicide Captain Jason Smith,  police viewed security camera footage from the area of multiple carjackings and discovered that a silver Toyota was involved. in all of the carjackings. Police issued a bulletin and an alert officer from the University of Pennsylvania Police Department spotted that car near Presbyterian Hospital . That officer made contact with the driver (who was Akubu) and forwarded the information to his headquarters. According to U of Penn Police Interim Chief  Mike Fink. "This was an investigatory car stop. Once we identified him, he let him go."   The Philadelphia Police Department then served an arrest warrant at his house in Drexel Hill. Akubu was arrested there without incident.
Once inside the house police found several weapons, including an AK-47 style weapon that was stolen and another gun,  a 5.7 caliber handgun. Police say the handgun was stolen during an armed carjacking on Dec. 2 on the 7000 block of Greenway Avenue. The victim's Toyota 2021 Toyota RAV4 was taken, and the victim was shot in the shoulder by the offender.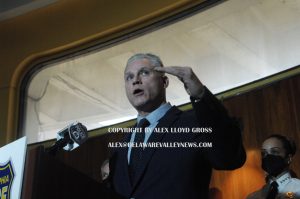 Investigators say the stolen 5.7 caliber handgun found in Akubu's apartment was a ballistic match to the weapon used in both deadly shootings, and  a carjacking on Lyons Avenue. Akubu has been called the ringleader of a carjacking ring .
According to Captain Smith, he said there may be other car jacking rings operating in this area as well.  US Attorney Jennifer Arbittier Williams was in attendance at the press conference but stopped short of saying that Akubu will face any federal charges."All I can say is the carjacking is a federal offense.  I cannot confirm or deny any investigation", Williams said.
Akubu has an extensive criminal record that includes arrests for assault, rape and firearms violations. He is currently held in the Philadelphia Prison system with no bail.