Former Bucks County Choir Director Faces New Molestation Charges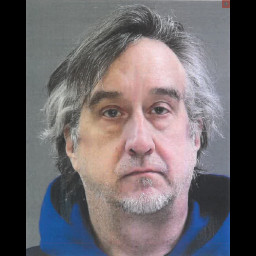 Former Bucks County Choir Director Faces New Molestation Charges
---
by Alex Lloyd Gross
Joseph Ohrt, the Central Bucks West Choir Director  who was charged with taping students
has new charges filed against him. These charges, released by Bucks County District Attorney Matt Weintraub saidthat he allegedly secually assaulted two former students.  police also think there may be additional kids out there that he abused, they said.
with one count of indecent assault of a person less than 14 years of age, a misdemeanor of the first degree, and one count of indecent assault of a person less than 16 years of age, a misdemeanor of the second degree. Ohrt was also charged with two counts of corruption of minors, both misdemeanors.His bail was set at $100,00 /10 percent.   He cannot contact any of his alleged victims and cannot have unsupervised contact with anyone under 18 years old. He also must surrender his passport.
After media reports about Ohrt began to circulate,  authorities were contacted by two people. One male claimed that when he was 11 years old, Ohrt  is alleged to have touched him  inappropriately while the two were in the music room. This happened in 1991.  Another student babysat for Ohrt inside his home  and when Ohrt returned, he called student, who was 13 years old into the basement, where he is alleged to have touched him inappropriately. .
Detective Sergeant Paul Kreuter of the Central Bucks Regional Police Department and Detective Greg Beidler of the Bucks County Detectives are investigating the case and strongly believe there are more victims. "We want to know if you, or someone you know, has been victimized by this man," District Attorney Matt Weintraub said.
"If you have, it's ok to speak your truth now. Please join these brave victims who've already spoken up. We'll seek justice for you, and for our community." "For this defendant and his victims, it's been a long time coming. But it's not too late." Anyone who was victimized by Ohrt, or knows someone who may have been, please contact Kreuter at 215-345-4143 or
pk******@cr**.net
and Beidler at 215-340-8216.