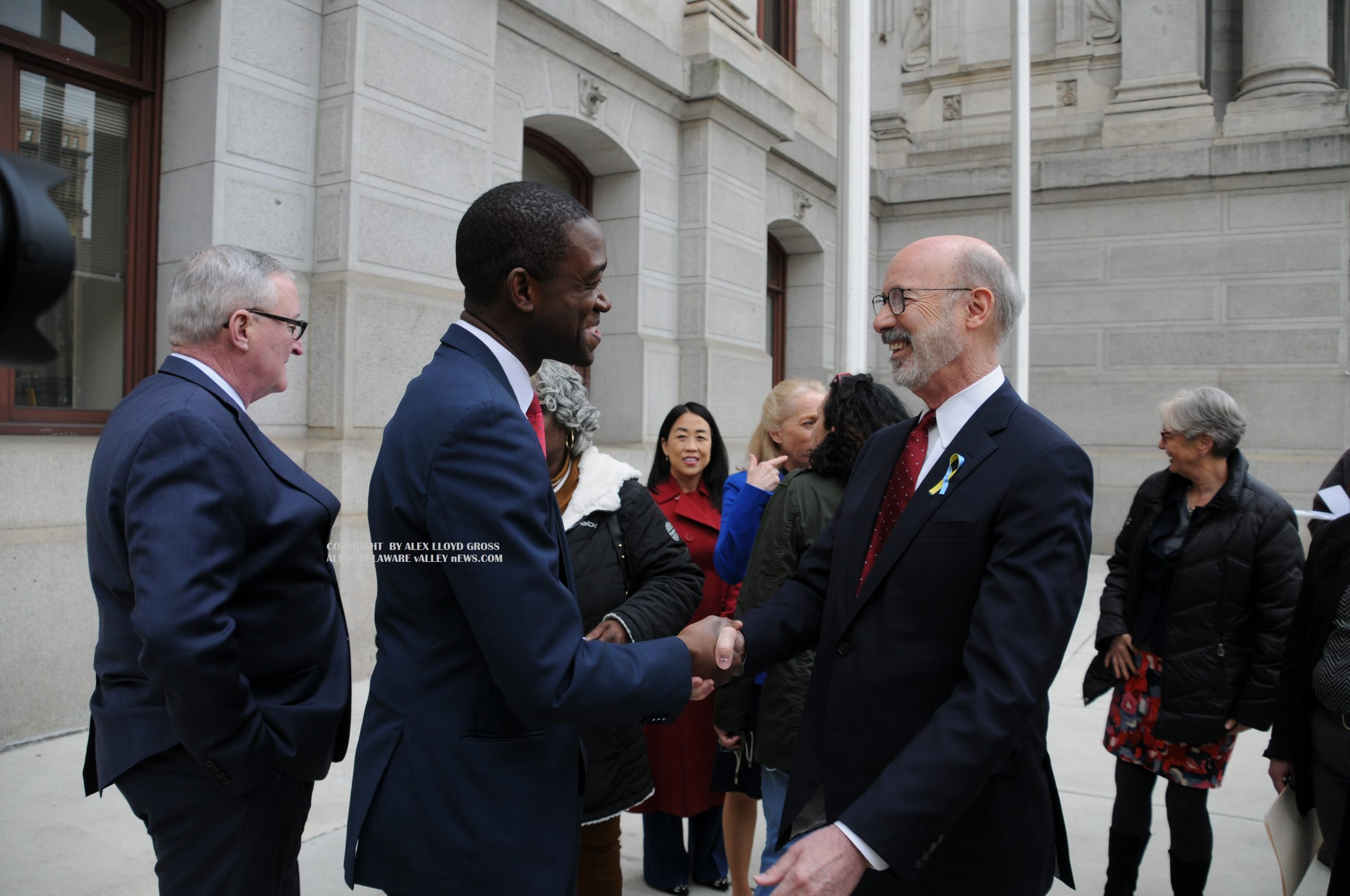 Governor Highlights Emergency Rental Assistance With Deputy Treasury Secretary
---
by Alex Lloyd Gross
Sometimes, people need a bit of a hand up.  The price of gas is skyrockting, minimum wage is still $7.25/hr and food prices have risen.  When it's time to pay the rent, sometimes, people come up short.  If a landlord is unwilling to work with the tenant,  the legal process  can be daunting, as the tenant gets evicted.
The American Rescue Plan helped prevent countless evictions across the country last year. A press conference was held on the steps of Philadelphia City Hall . during that event, to talk about the plan, it was announced that low-income and majority-Black neighborhoods that typically see a disproportionate share of eviction cases experienced the largest absolute reduction in filings, consistent with Treasury data showing that over 80% of ERA funds reached the lowest-income renters. Earlier this week, Treasury announced that 4.3 million ERA payments have been made to households through January 2022 as funds continue to increase their reach to households across the country.
Philadelphia's ERA program set a national example early on, with a robust eviction diversion program that provided resources to tenants at risk and required landlords to apply for ERA before eviction proceedings could move forward. Through the court's diversion program, tenants are assigned a free housing counselor who provides mediation services between the tenant and the landlord and tenants facing potential eviction are required to apply for ERA before an eviction is allowed to proceed.
The event, attended by Mayor James Kenney, Governor Tom Wolf and Deputy Treasury Secretary Wally Adeyemo   showcased just how this program is helping people,  Philadelphia's eviction prevention efforts have helped to keep eviction rates well below pre-pandemic averages. In February, Philadelphia's eviction filings were down 66% relative to historical averages, according to data from the Eviction Lab. According to Philadelphia's ERA dashboard, the program has made over 39,000 payments and disbursed over $253 million in funds, three quarters of which occurred in Phase 4 of their rental assistance program using primarily ERA funds. During Phase 4, 75% of funds assisted those below 30% of the area median income, 66% supported Black households, and 66% supported female-headed households.