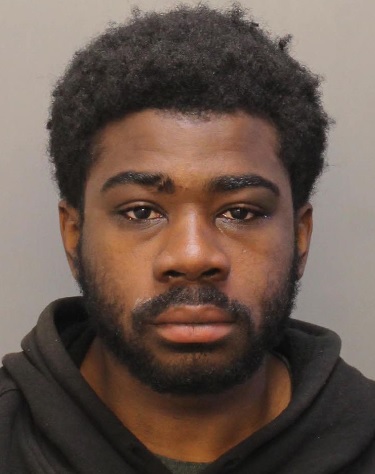 Road Rage Assault Lead To Police Chase and Crash In Tacony
---
by Alex Lloyd Gross
March 30, 2022
On March 29,2022 , just after 9:00 PM a male who carjacked a vehicle  at gun point in Pittsburgh, was allegedly involved in a road rage incident in Philadelphia,  at Allegheny Ave and Witte Street.  He allegedly pulled a gun on another driver, but did not  fire any shots.  The police were called and the vehicle was found on Jasper Street.
The driver took off and police chased the vehicle briefly, before braking it off and allowing the helicopter to take over. The stolen vehicle continued into Frankford and the Tacony section of the city.  In an attempt to get away, the driver  of the stolen car  was driving at a high speed and he lost control of the stolen Toyota, and smashed into a police SUV on the 2000 block of Frahley Street.
POLICE CHASE FINALE: The car seen in this nearly 3 mile long chase through Kensington & NE Phila is connected to a kidnapping in Pittsburgh.

(Video has sound for details)@6abc @PhillyPolice pic.twitter.com/NqVwYp1KeI

— Maggie Kent (@MaggieKent6abc) March 30, 2022
Both officers inside the car were treated and released. The driver is under arrest, and facing charges in Philadelphia and also in Pittsburgh, police said.  He is identified as 24 year old Malik Johnson of Blair Mill Rd in Horsham Pa.. In Philadelphia, he faces the following charges.:  (3) counts of Simple Assault, (3) counts of REAP, (2) counts of Aggravated Assault, (3) counts of Criminal Mischief, Fleeing Police and Unauthorized Use of Auto., police said.