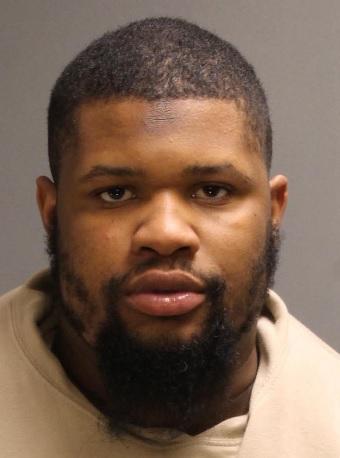 15 Year Old Girl Raped By PAL Volunteer In Philadelphia
---
by Alex Lloyd Gross
April 1 2022
Philadelphia Police have arrested Marquis Graham from the 1100 block of W. Nevada Street. in Philadelphia. He is charged with rape, corruption and assault of a minor, sexual assault of a minor and related charges.   Police are especially upset at this crime because Graham was a volunteer at the local PAL center on the 3100 block of  Ridge Avenue.
According to Police spokesperson Officer Eric McLaurin the girl, 15 years old had been going to the PAL center for several years. Graham had been a volunteer there for several years as well. He coached boys basketball.  He saw the girl walking near the PAL center, she was on her way to work. He asked for if she wanted a ride. Thinking nothing of it, because she knew him, the girl accepted.
Once inside the car, police said that Graham raped her and held her against her will.  She reported this to police and the did an investigation that lasted about a month. police, along with US Marshal's executed an arrest warrant for Graham yesterday, March 31,2022. He was hiding in his basement when arrested, police said.
Under state law to protect minors,  volunteers that regularly come into contact with children must undergo a criminal history and  child abuse sexual check every five years. Graham would have needed to have this done upon his employment.  He did not. "He slipped through the cracks. We have frozen our volunteer system and are reevaluating this to make sure it cannot happen again," McLaurin said.
The Police Athletic League is a place for kids to go to get off the streets and feel safe.