After The Fire: What The Future For Levittown Lanes Will Be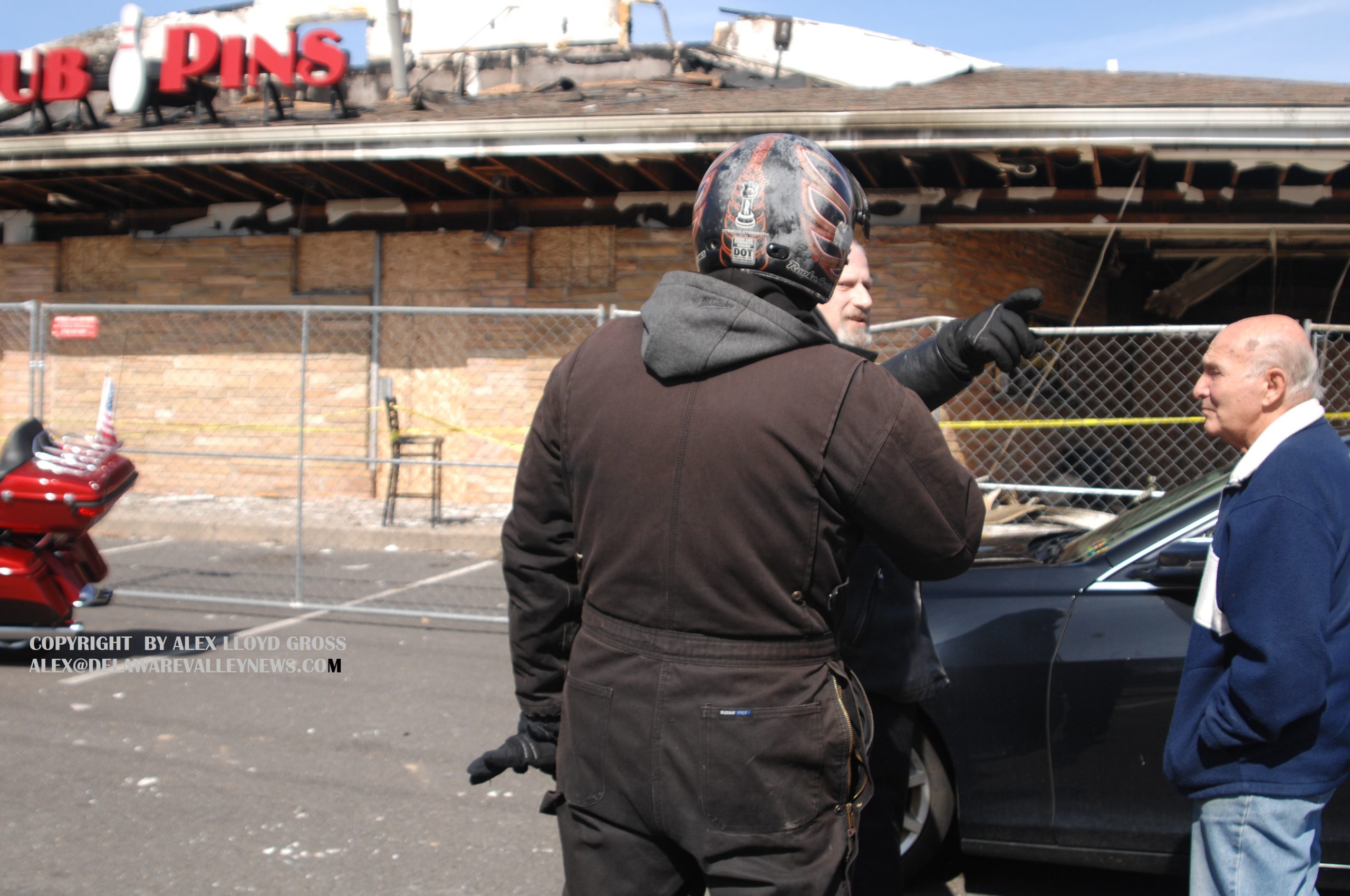 After The Fire: What The Future For Levittown Lanes Will Be
---
by Alex Lloyd Gross
April 2,2022
A multi-alarm fire destroyed the Levittown Lanes Bowling alley. Fire was through the roof. The building is gone and so are many peoples memories.  Early Saturday morning, people stopped by to see what remained of their childhood.  This bowling alley was where people had their first dates, or maybe they snuck a beer underage.   They wanted to stop to see what was left.  Nothing is salvageable except for maybe a few out door signs.
The community is coming together for Al Espiscopo,  the owner of Levittown Lanes. There go "Go Fund Me's"  set up. Al Espiscopo , showed up  to his property. "The fire investigators just finished up here, this is really the first I've been allowed back inside," he said.  He is a gentle man and he is devastated. "The multi ton air conditioner units crashed through the roof, it's just gone," he said.
"This place was busier now, in the last few months than we have been in a while, even before COVID," he said    He was there during the fire "You know, I don't even know  what the insurance is, if there is enough to cover it, you never know these things, and I just spent thousands to update a new fire alarm, my old one was outdated, " he said.  During the fire adjusters kept coming up to him asking him to sign contracts. He was not having any of that, while he was watching his business burn.
Today, a large exterior fence is being erected around the property, to keep out the curious. He is dealing with the insurance his own way. He is devastated that his employees that he has come to call friends have lost their jobs. "I don't want the money, give it to them,"he said. The community is stepping up in other ways as well. Penndel Lanes, is  offering to host the league bowlers to finish out their season there. All money made will be promptly sent back to Epsicopo on a weekly basis,  wrote David Strippoli,  President of Penndel Lanes on social media.
You can tel that Al Episcopo really wants to rebuild. This place has been here since the 1960's. It is a huge part of his life.   It all boils down to money and if  there  is going to be enough. The community support is there.   When this place does eventually re open, there will be no shortage of customers.